Are you considering a career in plumbing? This highly skilled career has many job opportunities, with many jobs in household, commercial and industrial settings. 
Meanwhile, the career can come with its own set of challenges regarding physical requirements, but it doesn't take away from the fact that it is an incredible profession to be in! So, let's proceed to these points about what a career in plumbing can lead to!
Is Plumbing Hard?
Plumbing can be hard because of the intense physical work, with early mornings and a 24/7 job. However, plumbers are some of the well-paid trades specialists in the United States. They average $59,000 per year with opportunities to earn much higher. Additionally, as all homeowners and businesses depend on them, these tradespersons must be fully trained in water, drainage, and gas systems. Moreover, one must undergo rigorous apprenticeship training to get started in plumbing. 
Here, we've got 13 things you can expect why it's self-evident that plumbing is one of the most straightforward trades to enter!
1. Commitment and Passion to Build and Fix
If you're wondering whether or not plumbing is complex, it's important to remember that plumbing is a commitment. 
Most importantly, you must ensure that your water and drainage systems are in good working order at all times, so you must be committed to keeping them up-to-date and well-maintained. 
That is why ensuring that your passion for working with water, repairing, and making things better translates into a passion for working with plumbing issues is essential. 
For that reason, you may not be able to achieve this level of dedication if you don't love what you do!
2. Plumbing Requires a High School Diploma and an Apprenticeship
An apprenticeship program and a high school diploma are prerequisites for becoming a plumber. In addition, most states mandate that plumbers obtain a license.
Along with this, the typical length of classroom instruction is 500–750 hours. OSHA (Occupational Safety & Health Administration) safety training classes are the first part of the curriculum.
Furthermore, most apprenticeships call for 7,500–8,000 hours of on-the-job training. At the same time, the majority of states demand 2 to 5 years of work experience along with passing a state board exam.
Therefore, learners wishing to enter this sector can do better by taking vocational classes in high school!
3. Plumbing Students have Low or No Student Debt
Apprenticeships offer an excellent opportunity to earn while you learn. For instance, you will work at a job site a few days a week and take evening or night classes. 
Therefore, most apprentices have low or no student debt.
4. Above Average Salary in the Plumbing Sector
Along with electricians, plumbing is one of the professions with high salaries.
Additionally, the average yearly wage for a service plumber in the United States in 2022 is $58,879.
In some regions, the average hourly wage for an apprentice plumber is $19, which is $0.49 (3%) more than the $18.32 national average.
But that's not all. When you advance to the level of self-employment or as a business, you can manage your truck, choose your hours and earn a higher income!
Learn more about if plumbers make good money.
5. Plumbing Requires Technical Know-How
Understanding plumbing systems is necessary when dealing with water pressure. 
In other words, plumbing jobs require various physical abilities and tasks, including applying adhesives, sealants, and caulk, digging and soil removal, cleaning sewer lines, and having strong hands and arms.
In addition, holding pipe fittings steadily, having the strength to hold up pipework, appliances, or toilets, and having good hand-eye coordination to operate small objects are all necessary while dealing with pipes.
Due to their mechanical skills, plumbers can employ geometry and Hydronics principles, select the appropriate tools, and repair clogged and leaky lines!
6. Basic Mechanical Skills 
Trade unions or plumbing firms frequently provide apprenticeships. Most employers and unions anticipate applicants to possess basic fundamental mechanical knowledge. 
Moreover, training includes upkeep of plumbing fixtures, installing new plumbing tools, pipes, and water or sewage systems, and repairing and replacing pipes. 
Along with a professional plumber, apprentices fix and install plumbing fixtures while learning every aspect of the work. So, along with on-the-job experience, their employment also involves training and academic work.
As a result, inexperienced plumbers might have to work during the day and attend class in the evenings or on weekends! 
7. Licensed Master Plumber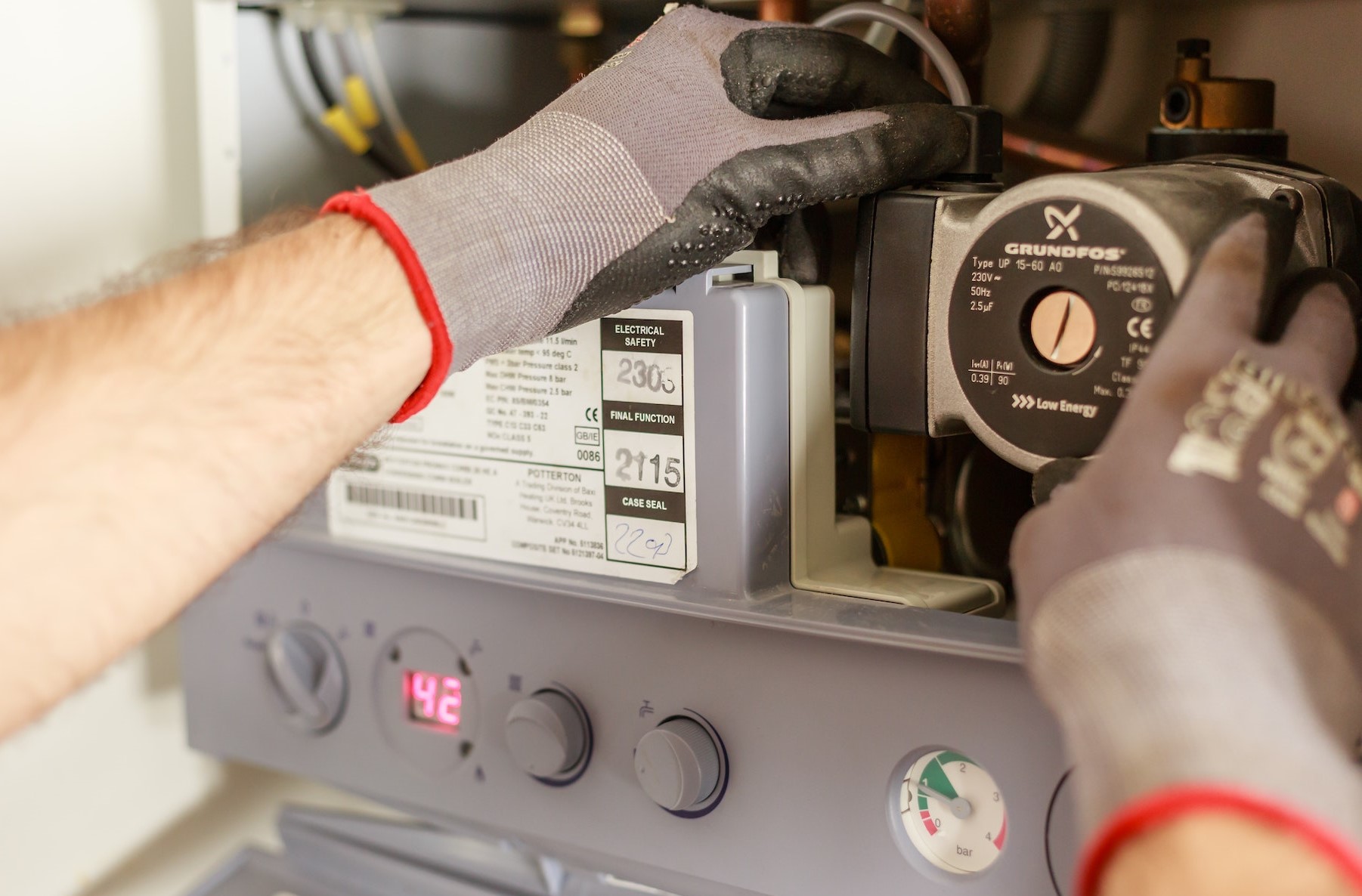 You can start your career by working as an apprentice to a Licensed Master Plumber who plans large-scale plumbing projects, creates work estimates, and negotiates plumbing contracts.
On the other hand, plumbing is among the top 10 trade school degrees in terms of compensation, according to collegeconsensus.com.
Furthermore, plumbing jobs could rise by 5% this decade. Generally, despite a modest increase in employment, there are expected to be, on average, 51,000 new jobs for plumbers during the next ten years!
8. Work-Life Balance in the Plumbing Industry
For a plumber, a typical workday lasts 8 to 10 hours. A workweek generally lasts four to five days. 
Aside from that, plumbers usually have more work just before the rain begins because of the increased risk to property that comes with the rainy season. 
For example, the early repairs may begin in November in California. As a result, the day following Thanksgiving is usually a plumber's busiest day.
Apart from this, joining a plumbing union is wise if you want to ensure that you are protected and that your family has access to the best benefits, such as paid vacation and insurance!
9. Plumbers Work in High-Pressure Settings 
Working in plumbing may be highly stressful. 
In other words, increased workloads, conflicting expectations, and potentially hazardous circumstances can all contribute to high-pressure settings that harm employees' health and well-being.
In a study done in the UK, over 500,000 workers experience a stress-related disease every year, which shows how many people are impacted by workplace stress. 
Inevitably, although more than half of plumbers and construction professionals say they don't do much outside of work, these fields tend to have higher than average stress-related issues!
10. Plumbing could be Potentially Dangerous
Plumbers frequently come into contact with raw sewage and occasionally go into a channel with contaminated soil. 
Meanwhile, sewage can contain a variety of biohazards, including bacteria, viruses, fungi, and parasites. Additionally, they risk coming into contact with mold, chemicals, dust, asbestos, lead, sulfur dioxide, and other dangers. 
A plumber may come in contact with other hazardous materials while working. Therefore, plumbers should have proper training and take thorough precautions before beginning work!
11. Residential and Commercial Work in the Plumbing Industry
Plumbers typically travel to various job sites daily to complete their tasks, including residences, workplaces, and factories. 
As well as that, although most of the time they are working indoors, some jobs may involve working outdoors in bad weather. 
In addition to that, they also put in home fixtures and appliances for sanitation, air conditioning, and heating systems. Plumbing contractors regularly construct and repair plumbing systems in the home and commercial settings!
12. Travel Opportunities in the Plumbing Sector
While some plumbers may only take on little jobs, others might take on significant commercial jobs. 
However, plumbers who work on significant commercial projects can find themselves traveling across the nation or even abroad. Some plumbers might discover that their particular skill set is in high demand in other regions of the country. 
13. Plumbers Need Problem-Solving Techniques
Plumbers need to be persistent to complete the task successfully. In addition, they must be able to locate, recognize, and fix issues.
When working alone, they'll frequently have to solve problems independently, so they'll need self-motivation to stay on task.
To learn more, you can also see our posts on Carpentry, Welding, Pipefitter, Locksmith, and Electrician.
Conclusion
If you are considering a profession in plumbing, take some time to learn more about it first to have a realistic idea of what your life will be like as a plumber. 
As you can see, some people who go into plumbing are surprised by what they do and experience, but they often come to love their job anyway. 
Ultimately, you might find that these surprises lead to incredible rewards!
Learn more about the similarities and differences between Electricians vs. Plumber!