Craftsmanship, hard work, and a love of being hands-on are the key ingredients that make people want to pursue carpentry.
Some primary things needed for success in this field include physical strength, good coordination, and persistence. So, if you've got the aptitude for carpentry, here is what you need to know about before you go down that path
Is Carpentry a Good Career?
Carpentry is a good career choice if one enjoys woodworking. Carpenters also make above-average and steady incomes. There are various career options in the retail, government, and commercial sectors. In most cases, a high school diploma will suffice and get you on a journey toward becoming a carpenter! 
If you're interested in becoming one, here are 11 things to know, so tune in!
1. Carpentry is About Woodwork
Carpentry is a promising career if you want to be a part of building structures, furnishings, woodwork, or are passionate about the craft of construction.
Carpenters use their woodworking knowledge to build designs, from minor details to substantial projects. For instance, some elements include walls, floors, or even entire buildings.
You get to work with wood daily and make furniture, cabinets, and other items out of it. This can be very satisfying for those who love creativity and working with their hands. 
As a carpenter, you need to understand the materials you are working with and how those tools work together to make creations come alive!
2. Highschool Diploma Increases Opportunities in Carpentry
Typically, carpenters have a high school diploma or GED. A college education may enable you to advance in management or as a supervisor. Still, it is not a guarantee of a higher beginning salary as a carpenter.
Suppose you want to pursue a career in carpentry. In that case, you might be able to avoid paying for a costly college education by opting for vocational training.
On the other hand, some job alternatives include certificate programs to start working as apprentices or carpenters' assistants in construction firms. 
The coursework for an associate's degree program helps students improve their carpentry, framing, siding, finishing, and roofing skills. It also provides better credentials!
3. Carpenters must have Physical Fitness And Endurance
Physical stamina and strength are among a skilled carpenter's most crucial characteristics. It is essential since they must put in a lot of effort and labor over a lengthy period.
Since their work requires a strong body and arm power, proper physical fitness is essential.
As carpenters, they frequently spend their shifts standing, moving slowly, and crouching. As well as using hand tools to shape and cut wood, lifting hefty objects, and carrying heavy beams, furniture, or equipment are all possible.
Additionally, carpenters may work in challenging weather for longer hours, which requires similar physical toughness and endurance!
4. Apprenticeship Training in Carpentry
As mentioned earlier, you don't necessarily need a college degree to become a carpenter. Still, you will need to complete three to five years of apprenticeship training.
Three to five years may seem like a long time. However, apprenticeship training will help you learn the carpentry skills, understanding of the industry, and safety requirements needed to work as a licensed carpenter.
During the apprenticeship, a certified, experienced carpenter supervises aspiring carpenters for the first few years while they get hands-on experience.
Best part? You can make money while learning the trade. As a result, apprentices have substantially lower student debt if they are smart with money. 
5. Carpenters Earn More than Average Income
Carpenters have good career prospects and make slightly more money than the average professional worker. 
Carpenters make a average yearly compensation of $55,190 slightly more than any employee's salary average. At the same time, an entry-level carpenter makes $31,880, while experienced professionals earn $80,940.
On the other hand, one can obtain higher pay and benefits by joining a carpenter's union. 
Furthermore, by improving skills in specialized areas like furniture or structural carpentry, some carpenters can demand higher pay!
6. Career Outlook in Carpentry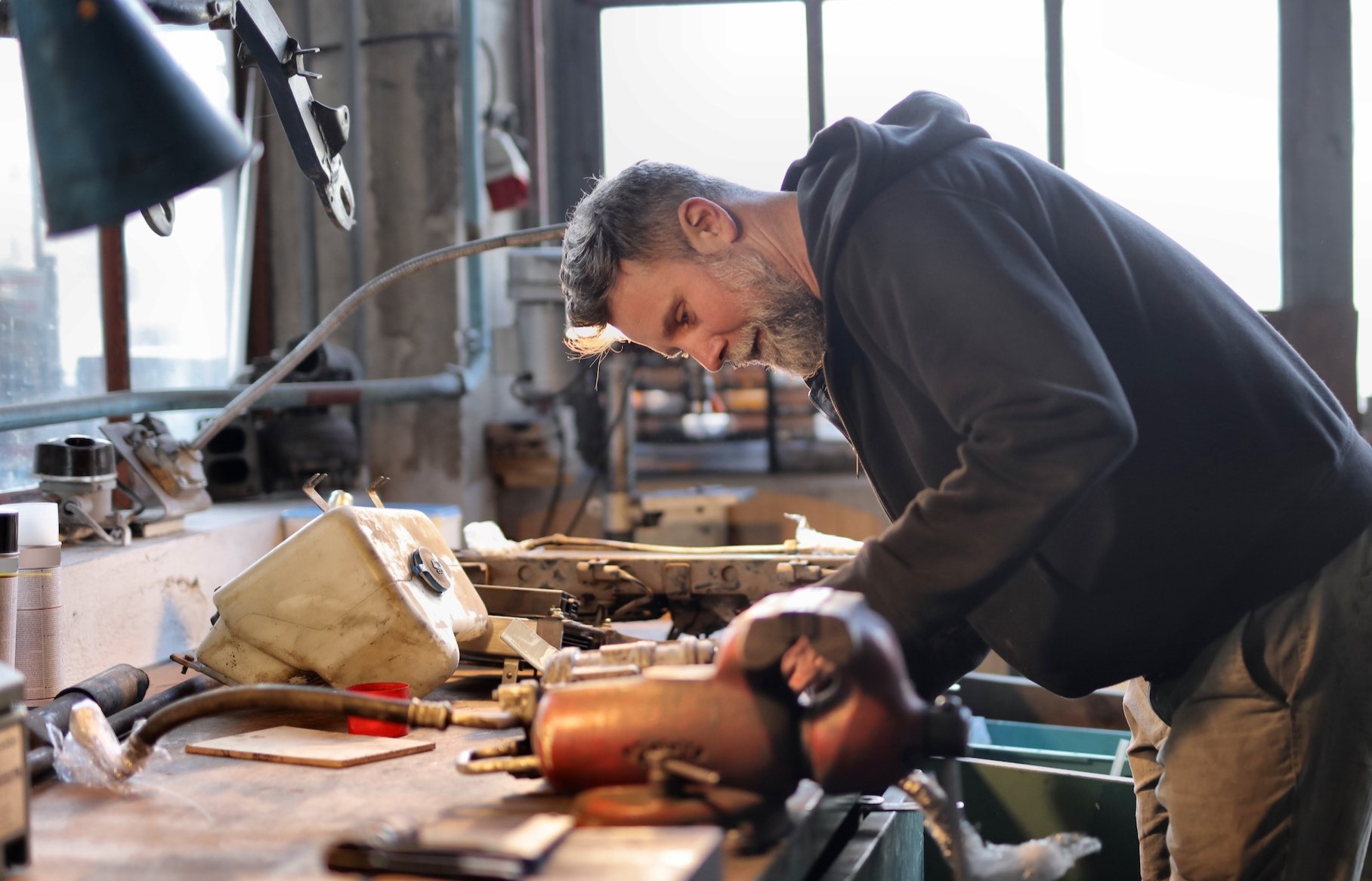 According to statistics released by the government, the career outlook is promising for carpenters. The carpentry sector is growing significantly due to the expected increase in employment and construction growth.
There will be roughly 89,300 jobs for carpenters in the upcoming years, with a projected 2 percent increase between 2020 and 2030.
Meanwhile, you can become a master carpenter with the most outstanding level of recognition in the carpentry industry with an average salary of up to $78,000 annually.
But remember that working in this profession usually doesn't result in significant wealth unless you run your own business. 
Do carpenters make good money? Learn more here.
7. Overtime Grind as a Carpenter
Carpenters put in a typical 40-hour work week with 8 hours a day and five days a week. 
Depending on the project's needs, carpenters may work various hours and spend most of their time indoors or in outdoor locations. 
In addition, there are peak times in construction that will necessitate overtime work. However, businesses compensate for overtime, which might be an excellent way to earn additional income. 
Carpenters enjoy vacation days throughout the year, while apprentices may not get any vacation time until they've been working there for a while! 
8. Become a Contractor in the Carpentry Industry
Carpentry is an excellent career for someone who wants to work as a contractor and make money for the craft they always love to do.
Through referrals as well as word-of-mouth recommendations from other contractors, some carpenters have been able to find lots of work. It would be helpful to have some marketing skills in this instance. 
Another perk of running your own business is that you have more time. For instance, you have more time to spend with friends and family if you have an established company. 
9. Risk of Injury in Carpentry
Working with heavy machinery, pointed hand tools, and powerful tools can be dangerous for a carpenter. 
For instance, a carpenter might use hand chisels, drills, or saws, all of which include revolving metal parts or sharp edges that could injure someone. Therefore, an aspiring carpenter must have adequate training and supervision. 
Additionally, it's critical to have various types of insurance and protection mechanisms. Suppose you are an employee or run your own business. In that case, you must have stringent workplace safety protocols and ensure strict compliance. 
Above all, if you decide to pursue this career, you must complete safety training modules and apprentice under an experienced professional!
10. Construction Job Site
Carpenters carry out a broad range of construction work, from setting up kitchen cabinets to building floors and bridges.
Carpenters commonly work in tight spaces between lifting, standing, and kneeling. As a result, they must dress in safety gear, such as knee pads or safety glasses.
They shift from one job site to another. However, they could work at the same place of employment for several months or simultaneously in multiple locations, especially those employed by a construction site!
11. Overseas Contracts in Carpentry
It should be no surprise that carpentry is a desirable career choice given the high demand for qualified workers in the UK, US, Australia, Canada, and other countries.
For example, suppose you're a highly skilled carpenter in Canada with solid English language skills. In that case, you can be eligible for immigration to the country through the Federal Skilled Trades Program. 
Without a doubt, with a steady job market worldwide, carpentry will provide you with a decent working overseas contract across nations!
To learn more, you can also see our posts on Plumbing, Locksmith, Pipefitter, Welding, and Electrician.
Conclusion
Carpenters have been around for centuries but have become more prevalent recently due to the booming construction industry and increased consumer activity in retail. 
Overall, many people consider themselves experts at their jobs because they've spent so much time learning the physical demands of their craft!