We've all heard that programming is a good career choice. The question is, what exactly makes it a good career choice? What can you expect during your lifetime as a programmer? 
Programming is a good career path because it's innovative. It's more than just the technical skills you need to learn. It's also about creativity and innovation. This post will discuss the 9 things to consider before entering this profession.
Is Programming a Good Career? (9 Things To Consider)
Programming is one of the most exciting and fulfilling careers you can have. It's all about writing and testing code that provides work flexibility. With dedication and a passion for technology, programming may provide you with a comfortable living and a diverse range of benefits. In this role, you can start even without a degree. However, proficiency in computer programming skills is necessary for advancement.
Let's begin identifying the things you need to acquire as a programmer!
1. Write and Test Code
Computer programmers are highly educated professionals who ensure the proper operation of computer systems by writing and testing their code.
Writing and testing code is a complex and often demanding process. Therefore patience and problem-solving skills are necessary.
A background in science, technology, and mathematics is also helpful to start this role.
There are four distinct categories of computer programmers, including:
Computer Hardware Programmers

Software Developers

Database Developers

Web Developers
These talents can find work in the creation of mobile applications, the design of video games, and programming websites.
2. Fulfilling Career
Generally speaking, being a programmer is a highly fulfilling and rewarding career.
It's a high-paying position with room for growth in the tech industry. In addition, the flexibility of freelancing and working from home is an advantage. 
In this field, you don't need a degree, and striking a healthy work-life balance will be easy.
On the other hand, you may have to operate in a fast-paced competitive industry and can sometimes perform tedious repetitive tasks.
Overall, 70% of programmers said they were happy and satisfied with their employment, as reported by Insights Dice.
3. High-Paying Career
Programmers receive generous compensation and a comprehensive set of benefits.
The Bureau of Labor Statistics places the average salary of a computer programmer between $93,000 and $155,240 per year.
Entry-level at $85,293 

Mid-Level between $86,383 and $104,840

Senior Roles at $109,383 
These states pay the highest median salaries for software developers.
Washington 

Oregon 

California

West Virginia
Across the board, programmers may expect to receive the following benefits from their employers:
Devices 

Flexible working hours

Health insurance

Learning stipend 

Company Car
During the pandemic era, they were also provided with bicycle rental services. 
4. Enthusiasm for Technology
Programmers enjoy creating programs because they are fond of resolving technical challenges, producing high-quality code, and polishing their work to perfection.
However, in the workplace, results are what matter most, not methods.
Programmers who are truly invested in their work are motivated by several factors:
opportunity to work with cutting-edge tools

the satisfaction of creating useful software

the fulfillment of helping the company earn more money

sense of achievement of seeing the team grow as a whole
They realize that programming provides them with more freedom and independence than traditional careers.
5. Qualifications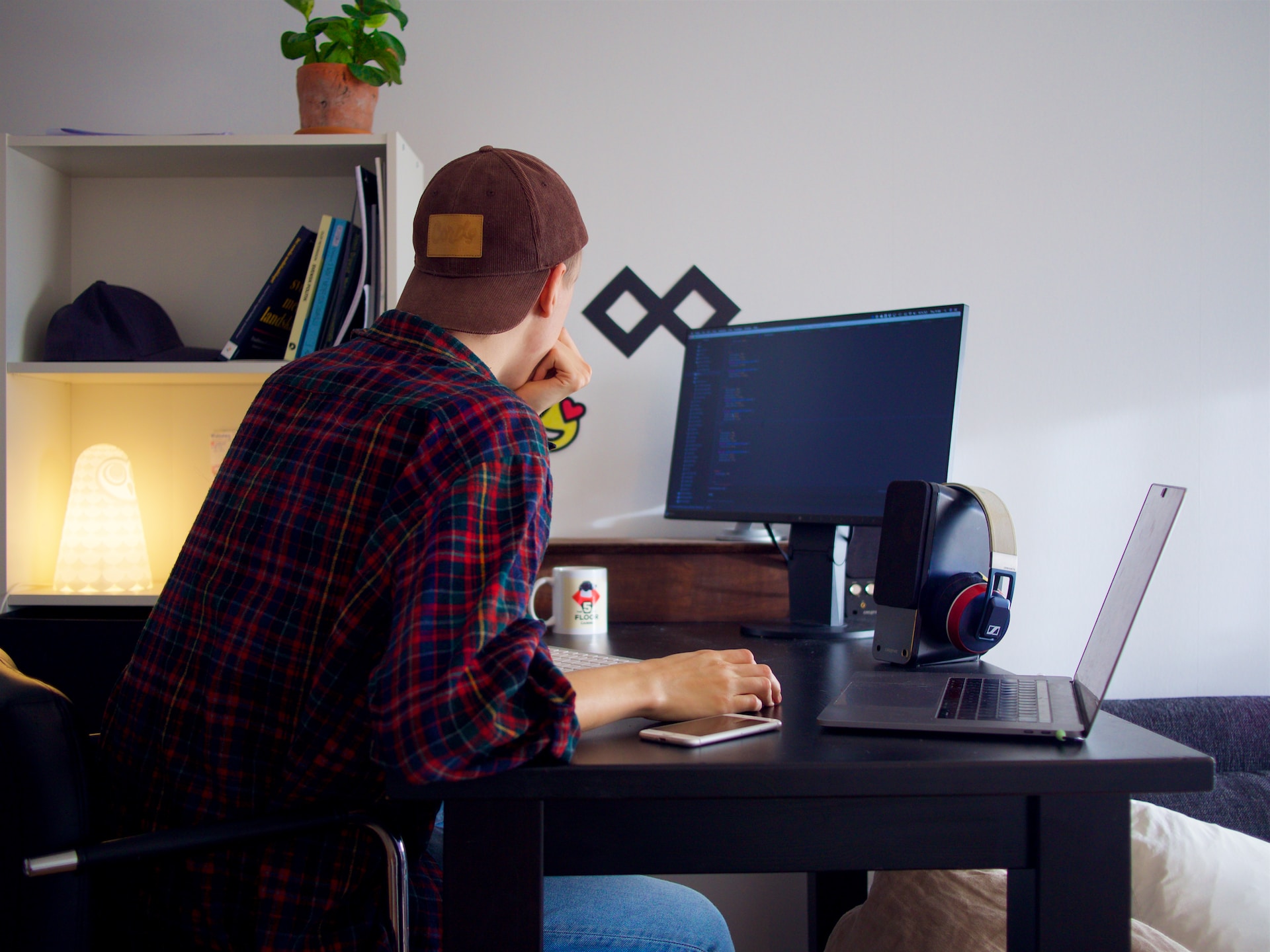 You can enter the programming field and land a job even without a degree.
However, if you don't have a degree, you'll need to acquire knowledge and skills on your own time through websites, online courses, and boot camps.
Most coding boot camps provide instruction to prepare students for a particular programming profession, such as full-stack development.
Keep in mind that web development and IT assistance careers are open to anyone with only a two-year degree.
On the other hand, a bachelor's degree opens doors to positions like cybersecurity analyst and corporate application developer.
6. Computer Programmer Skills
Programmers need to develop and possess computer programming skills to enter this industry.
Learning how to program is essential, as it requires memorizing complex codes like:
Additional technological skills to acquire are:
Data structures and algorithms

Cloud computing
Programmers can also benefit significantly from having soft skills in addition to their technical skills:
Communication

Teamwork and conflict resolution

Patience

Curiosity

Accountability
According to Analytics Insight, coding, bug-fixing, and even product development may all be automated with AI, but it will never be able to replace human programmers entirely.
7. Coding Bootcamps
Before getting hands-on experience, some students consider enrolling in a coding boot camp, completing an introductory course, or studying independently.
It's interesting to note that several students who start learning to code on their own eventually move on to a coding boot camp.
Boot camps are fantastic places to get hands-on experience while learning in-demand skills.
It's where students put everything they've learned into practice by working on real-world projects that will form the backbone of their CVs and portfolios.
Newbies also take part and engage with networking groups such as:
LinkedIn

Slack Community

Blog forums
8. Digitized Society
Between 2021 and 2031, the BLS predicts a fall of 10% in the employment of computer programmers but will create 9,600 openings over the next decade.
Meanwhile, US News ranks the computer programmer profession as the 11th best job in technology.
Compared to the national average of 4.5% in 2021, the unemployment rate for computer programmers is significantly lower at 2.7%.
Overall, due to the widespread digitization of services and consumer goods, the demand for those coding experiences will increase dramatically.
9. Work-Life Balance
Website Hurdles reported that most programmers enjoy their jobs and can maintain a healthy work-life balance.
On the other hand, although there are many benefits to working remotely, many programmers have experienced burnout from the long hours required to complete their projects.
Once they feel that their organization isn't there for their employees, programmers leave and quit. 
In most cases, they frequently change companies in search of greater schedule flexibility to accommodate their commitments.
Being a computer programmer can sometimes be demanding, but they're paid well enough to make up for any stress they could feel on the job.
Conclusion
As we've learned, a programming career is gratifying; having the right mindset and aptitude can be very fulfilling. 
It's a great choice if you're interested in a high salary and cutting-edge technologies. But there are also drawbacks, such as an imbalance between work and personal life and a lack of appreciation for programmers in society.
With so much zest for innovation, the programming profession will stay on top of the game.