Nevada is a state with incredible things to offer. From the natural wonders of the desert landscape and wide-open spaces to one of the top party destinations in the world. 
Nevadans say while Las Vegas is a great place to visit, it is not the best place to live! If you are looking for a place to settle down and call home, this list should give you an idea of what you can expect in Nevada!
Is Nevada A Good Place To Live? 
Nevada is an excellent place to live because of low crime, no state taxes, affordable housing, and terrific weather compared to other states. It also has a healthy job market and many higher education options. This city is thriving, with new businesses opening daily and the population growing steadily. 
If you're looking at Nevada as your next home, here are some things you can expect, so tune in!
1. The History of Nevada
The area's original inhabitants were a group of Native American Tribes. Thousands of years later, the Spanish came in as the region's first European settlers. The name Nevada originates in the 1800s from the word "Sierra Nevada, " meaning snow-clad mountains in Spanish. 
Nevada was the second of the two states to join the Union during the Civil War and was known as the "Battle Born State." 
Nevada was growing due to a silver mining boom. However, the state went from growth to decline over the 1850s until the early 1900s. As time passed, the state legalized gambling in 1931, leading to economic and population growth. 
Nonetheless, the cycle has continued with periods of growth and decline. 
2. The Geography of Nevada 
Nevada is primarily a desert and semi-arid region and sits within the Great Basin. 
While Lake Tahoe and the Sierra Nevada mountain ranges are on their western edge, the Mojave Desert stretches south of the Great Basin.
This state comprises ten big cities, like Las Vegas, Henderson, Reno, North Las Vegas, and Enterprise.
Nevada is home to 172 mountain summits. It has the second-most mountains in the United States, behind Alaska. 
Per Person Annual Cost of Living in Nevada
| | | | | | |
| --- | --- | --- | --- | --- | --- |
| Housing & Utilities Cost | HealthCare Cost | Groceries and Drinks Cost | Gasoline Cost | Miscellaneous Costs | Total Cost of Living |
| $8,241 | $5,486 | $3,595 | $642 | $21,247 | $39,211 |
Data Sourced from Bureau of Economic Analysis (2020)
3. Climate in Nevada
Nevada has semi-arid and arid climate zones and is the driest state in the U.S. 
Nevada experiences hot summers and cold winters. The best weather is in spring and fall. Most cities in Nevada receive over 200 days of beautiful sunshine. 
Winters in northern Nevada are long and extremely cold. At the same time, they are typically shorter in the southern parts of the state.
Additionally, Nevada's deserts experience intense heat almost every summer, so it's not surprising that this state ranked in the top three for the highest temperature ever recorded!
4. Nevada is the Seventh Largest State in the U.S.
Nevada is the seventh largest state, with an area of over 10,000 square miles and a population of over 3 million. 
Rural communities like Ely, West Wendover, and Tonopah are home to a comparatively small proportion of Nevada's population.
Las Vegas and Henderson in Clark County and Reno and Sparks in Washoe County are home to major population centers. 
Nevada's population could reach 3.36 million by 2030, maintaining its steady expansion! 
5. Places to Live in Nevada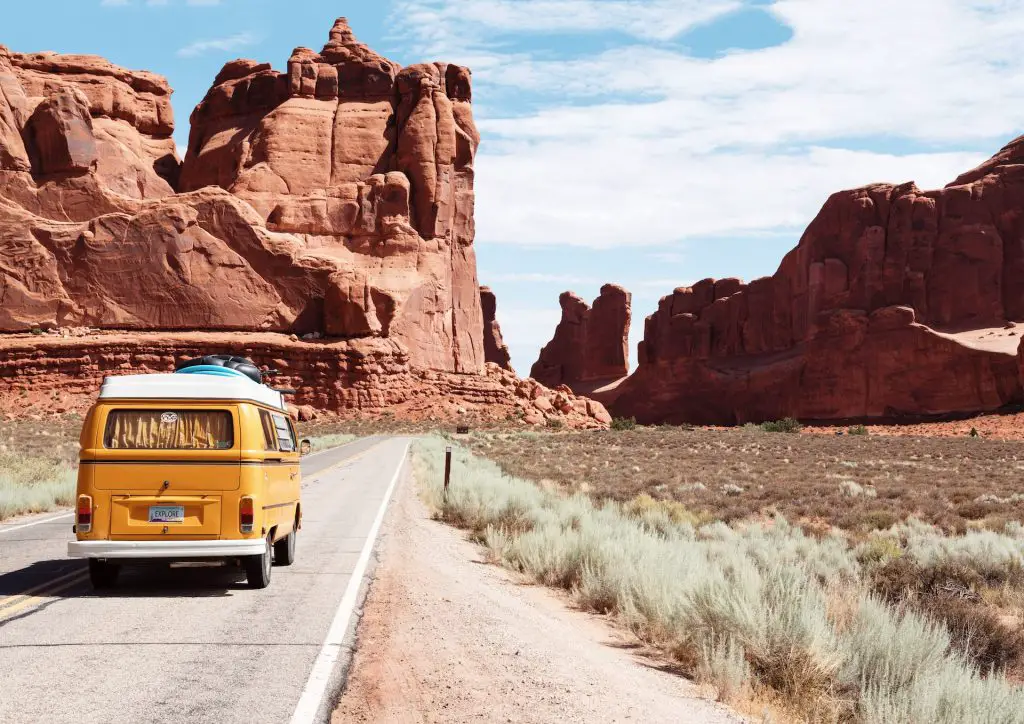 Locals vouch for the beautiful desert, incredible sunsets, terrific weather, and low cost of living. Let's look at some of the fantastic places to live in Nevada. 
Las Vegas

is a melting pot of retirees, entrepreneurs, casino employees, ex-Californians, and partygoers. From Nevadan's viewpoint, leave your inhibitions at home because it is a fun and wild town. Like they say, "What happens in Vegas, stays in Vegas." Consequently, you can run into a celebrity while out and about in a city like glitzy Las Vegas.

Henderson

is a great place to live and work. It's close to Las Vegas, making it a bustling metropolis with lush scenery, golf courses, and friendly people. Henderson downtown has restaurants, shopping centers, and various other enjoyable things. 

Reno

is close to both California and Utah, so there are many great outdoor activities to enjoy. Some fantastic things include hiking, fishing, horseback riding in Alpine Meadows, swimming and water sports at Mount Rose State Park, climbing and mountain biking in Virginia City and kayaking on the Truckee River.
6. Shopping in Nevada
Nevada is a top-notch shopping destination that satisfies every shopaholic's needs, with significant designer stores and outlet malls.
You can go window shopping at The Great Mall of Las Vegas, the biggest mall in Nevada. Even if you don't make any purchases, you may still enjoy everything these malls have to offer.
At TAO Asian Bistro, you'll probably have dined in with Jennifer Hudson and Mariah Carey. Alternatively, you may see Rihanna and Katy Perry at LAVO Italian Restaurant & Lounge!
Annual Salary and Hourly Wages in Nevada
| | | | | | |
| --- | --- | --- | --- | --- | --- |
| Average Salary  | Median Salary | Average Hourly Wage | Median Hourly Wage | Hourly 90th percentile wage | Hourly 10th percentile wage |
| $51,080 | $37,900 | $24.56 | $18.22 | $46.27 | $10.86 |
Data Sourced from U.S. Bureau of Labor Statistics (2021)
7. Current Economy of Nevada
Las Vegas, the biggest city in Nevada, serves as the nation's gambling hub. The casinos generate a significant amount of revenue and employment for the state. 
Many jobs exist for front office staff, casino dealers, accountants, customer services, managerial roles, and technical consultants. 
Vegas is also well known for its lavish hotels, conferences, and reasonably priced restaurants and hotels. Tourism is another sector generating huge income and employment. 
The other significant industries in Nevada are real estate, healthcare, construction, finance, and insurance. The fields generating the most employment include hotels and restaurants, retail, healthcare, transportation, and professional and technical services.  
8. Public Transportation in Nevada
The Vegas strip is easy to walk around, or you may use the monorail that runs between the best casinos.
The California Zephyr line, which connects Chicago and San Francisco, offers Amtrak service to Nevada as the train stops at the Reno downtown station.
Greyhound buses, however, offer flexible and cost-effective transit. Although the bus is an excellent method to travel, it can be a bit busy during rush hour! Nonetheless, the rush is significantly lower than in larger cities like L.A. or NYC. 
The state has several taxi services if you want to move around more quickly. Lastly, if you need to get around outside of Las Vegas, having a car is your best option, and there are barely any traffic issues. 
9. Income Taxes and Real Estate in Nevada
Nevada is one of the nine states in the Union without a state income tax. 
Nevadans love that there is no income tax, but there are other benefits too! For example, sales tax does not apply to housing, food, prescription drugs, or other goods in Nevada.
Additionally, locals claim that Nevada is a fantastic place to buy a house due to its affordability. Additionally, renting is also cheaper compared to other states in the proximity. The average rental is around $1000 monthly, slightly above the national average. 
10. Issues with Education in Nevada
Nevada tops the poll of the least educated states in America in 2022, second to Oklahoma.
It has been ranked the second-worst for school quality among the 50 major metro regions in the country, consistently scoring very poorly.
Because of this, the state is one of the few with poor academic achievements. Regardless, the state has some good Universities and Community Colleges, such as the University of Nevada in Las Vegas and Reno and Truckee Meadows Community College. 
Above all, Nevada's educational problems exist due to a lack of interest rather than a lack of resources!
11. Jobs and Business in Nevada
Both entry-level employees and managerial professionals can find work in Nevada. In addition, jobs in tourism, hospitality, business, healthcare, and manufacturing are available in this state.
It is a town that encourages business, with relatively little regulation, streamlined licensing and approval procedures, and attractive tax policies for businesses and enterprises.
With more than 1.1 million people making up Nevada's working force, the Nevada government claims that local labor forces can handle different employment sectors!
12. Weekend Getaway While Living in Nevada
Although the mystery and Vegas nightlife indeed draw tourists to Nevada, the state also has a wealth of magnificent natural attractions.
Nevada is primarily a desert region, with high mountains, clear lakes, and landscapes covered in sagebrush and pine.
By all means, Hoover Dam is an excellent destination because it was built with cutting-edge engineering during the Great Depression to generate jobs.
Take a quick road trip to Valley of Fire State Park, which offers broad views of brilliant stone waves and dynamic landscapes distinguished by dramatic rock formations!
13. Airports and Railway in Nevada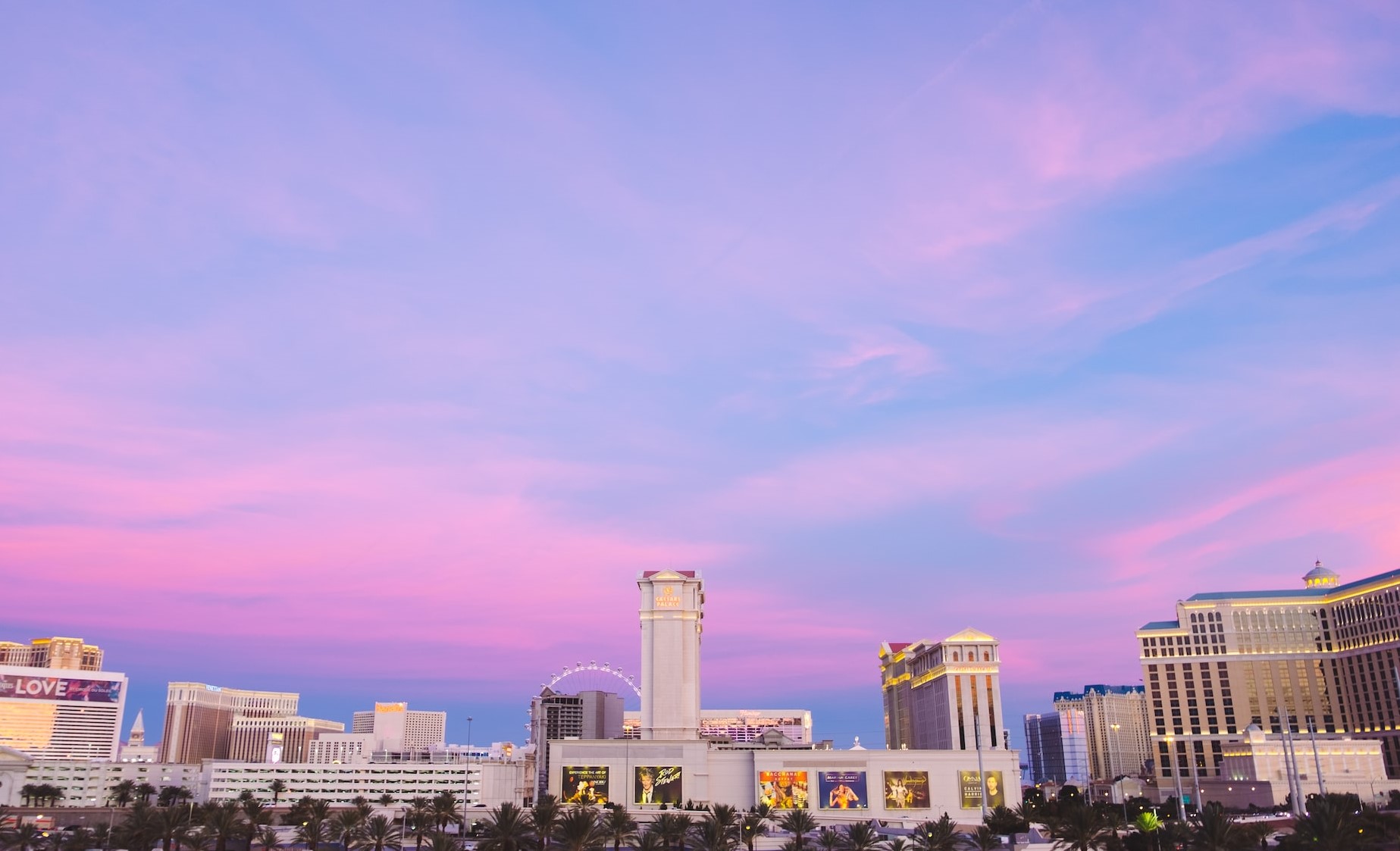 Nevada has 54 airports that are open to the public.
At the same time, the closest airport to the Las Vegas Strip is McCarran International Airport (LAS) which serves as the primary airport for arrivals, followed by Reno-Tahoe International.
Meanwhile, only a few excursion trains and railroads exist in Nevada, including Virginia & Truckee, Nevada Southern Railway, and the Nevada State Railroad.
Union Pacific controls practically all of the railroads in Nevada. However, BNSF continues to have a presence in trackage rights across the state! 
For train enthusiasts, a ride on the historic old-school Nevada Northern Railway in Ely is a memorable experience. 
14. Economic Outlook
The economy in Nevada is expanding at a healthy pace, supported by sustained state and local government spending. Furthermore, data shows the rising personal income and consumer spending, improved credit conditions, and increased business investment. 
 The State Government asserts that international tourism and conventions will continue to increase.  
Those factors suggest a strong economy and a bright future for Southern Nevada's smaller businesses in 2022.
Diversifying their economy, expanding and retraining the workforce, and investing in small businesses will maintain their solid economic momentum!
15. Nevadan Cuisine
Native Nevadan food is primarily New Mexican with influences from Mormon foodways in Utah.
Californian food influences Nevadan cuisine to a certain extent. However, if you like a variety of options in one place at a great price, then you can take a quick stop at the plethora of buffet eateries. Additionally, the international choices are many and seriously delicious. 
Regarding Nevada classics, shrimp cocktails and juicy steaks are the state's best dishes! But, if you're up for a yummy dessert, you must try their basque cake recipes!
To learn more, you can also see our posts on Los Angeles, Michigan, and Massachusetts.
Conclusion
Nevada is a great place to live as it has four seasons, beautiful scenery, various entertainment options, low traffic, and affordable living costs. 
Nevada is a great spot to build a business or find work. It has some of the highest employment rates in America. But overall, Nevada has some issues that need resolving.