Los Angeles is the second largest city in the United States, with mountains and desert, ocean-front beaches, and beautiful weather year-round. It is one of America's most diverse and culturally rich cities. From its lively pubs, delicious restaurants, and excellent shopping to its colossal economy, Los Angeles has something to intrigue your mind. 
Let's explore its vital aspects and find out if it's the right fit for you. 
Is Los Angeles a Good Place to Live? 
Los Angeles is a great place to live because of its rich history, fantastic location, climate, and incredible culture. It has a well-rounded economy with a variety of thriving industries. There are many outstanding schools and colleges, mouth-watering food at restaurants, great public transport, and diverse landscapes. However, living in Los Angeles is expensive. 
If you are considering moving to another city and looking at Los Angeles as one of the places to live, here are the top 15 things you can expect!
1. History of Los Angeles – The City of Angels
Today what we know as the City of L.A. was initially inhabited by indigenous tribes. Over 240 years ago, a diverse group of European, African, and Native Americans settled in the area. The group's Spanish governor named the town El Pueblo de la Reina de Los Angeles. 
From then until today, a few other significant factors led to the City as we know it. These include the gold rush of 1849, which caused substantial growth in population. 
After finding oil in the basin, the oil industry flourished. Then came the film industry in the early 1900s giving birth to Hollywood.
 L.A. was also a manufacturing hub during world war II, and the city grew rapidly once the war ended. As you can see, L.A. has a rich past, and new residents can learn something from its history. 
Lastly, it's essential to know that L.A. has experienced natural disasters like earthquakes and wildfires. 
2. Los Angeles is Surrounded by Mountains and Scenic Coastlines
LA County is home to the City of Los Angeles. Along with a rich history, it also has vast and varied geography. It's on the North American Tectonic Plate that borders the Pacific coast!
It has several inland valleys, a coastal plain split by low mountains, an arc of even higher peaks, and access to a long beautiful coast. Driving along the coastline is a dream on the Pacific Coast Highway (PCH for locals), a short distance from L.A. 
Los Angeles County has many great places, such as West Hollywood, Santa Monica, Beverly Hills, Culver City, Malibu, San Fernando, and Calabasas.
If you like living around the ocean and have a reasonable budget, then Santa Monica is highly recommended by its residents. Finding a roommate would be essential for students and recent graduates due to higher rents. 
3. Los Angeles has a High Population
Los Angeles, the City and county capital in Southern California, is the second most populous city and metropolitan area in America, right after New York.
By 2050, Los Angeles County's population will rise by 3.5 million, maintaining its status as the state's largest county and metropolis! 
As you can imagine, some benefits and problems come with a high population. You benefit from the booming economy with the increased job and business opportunities.  
Conversely, L.A. residents say it's best to live around work and friends as commuting can sometimes take longer with traffic-related issues. 
4. The Culture in Los Angeles 
The culture of a place is influenced by history and its people. We have previously covered its history. Let's now look at its people. 
One of the most ethnically diverse cities in the world, Greater Los Angeles is home to thriving multicultural communities. Along with that comes a variety of cuisine, art, and entertainment. 
L.A. is a vibrant hub of creativity. Angelenos are setting the pace globally for the newest social trends. Typically, residents are outdoorsy, health-conscious, and liberal.
For lovers of education, a visit to the famed Natural History Museum and Getty Museum might intrigue their minds. The town has strongly emphasized educational collections, including the Museum of Neon Art and the Museum of Jurassic Technology.
Overall, being a resident of Los Angeles means having access to an incredible cultural hub.  
5. Los Angeles has a Mediterranean Climate
Due to its geography, Los Angeles has a Mediterranean Climate. 
Although there are noticeable seasonal fluctuations in rainfall with this climatic type, there are only mild temperature changes.
Summers are warm and dry. Winter is cool, and it's normal to get the occasional heavy rain. According to the tourism score, the best time to travel to Los Angeles for warm-weather activities is from late May to mid-October.
Therefore, Los Angeles has a fantastic climate and is ranked among the top three cities in the U.S. for fabulous weather!
6. Celebrities and Shopping in Los Angeles
LA's fancy spotlight frequently draws well-known actors, athletes, singers, models, and media figures.
Celebrities, including Snoop Dogg and Leonardo DiCaprio, have dined at Chateau Hanare, famous for its multi-course Japanese meal on Selma Avenue.
Additionally, the Kardashians and Britney Spears live close to Calabasas and Hidden Hills in Los Angeles. You should take a trip to Westfield Topanga & The Village if you enjoy shopping and spotting celebrities.
If celebrities are not your thing, but you do love shopping, then take note of Beverly Boulevard.  
7. Cinemas and Theatre in Los Angeles
Home to Hollywood! Need I say more? You are only a stone's throw from a cinema wherever you go. 
There are over 40 theatres in L.A. However, the Dolby Theater is most famous as its holds the academy awards ceremonies. It's also a great spot if you enjoy live performances. 
On Hollywood Boulevard, you can visit Grauman's Chinese and El Capitan Theater!
8. Los Angeles Transportation System
Los Angeles has one of the best public transportation systems. Metro, light rail, buses, and shuttles connect almost all parts of the Greater LA area.
L.A. Metro has six lines covering a vast chunk of the city. Commuters love the metro as it saves them time from being stuck in traffic and from the hefty parking fees. Trains arrive and depart frequently and even on the weekends. 
If your errands are for short distances, you can quickly go around by bus or on a bike if you spend a day or two in Santa Monica or Venice Beach.
If you love driving, having a car is still good, but be mindful that parking is expensive and difficult to find. 
9. Los Angeles is Notoriously Expensive
Los Angeles is known for its high cost of living. However, you might be shocked by how much the costs of your basic expenses will run. 
The most significant monthly expense is rent if you don't intend to purchase a property. The median rent for an average-sized apartment is around $3,000. Note that there are cheaper areas to rent, with median rents around $1700. 
It's not that buying property is cheap. The real estate market is expensive, and the median cost of purchasing a home is around $1M. 
10. Education and Schools in Los Angeles
LA has many public, private, and special needs schools. Additionally, there are several good international schools due to the high number of ex-pats in the community. 
University of California Los Angeles (UCLA), one of the top Universities in the U.S. and the world, is in L.A., Known globally for its Technology and Engineering, Physical Sciences, and Life Science programs. Naturally, getting into UCLA is highly competitive. 
California Institute of Technology is ranked even higher with a massive list of Nobel laureates as its alumni. 
L.A. has over 100+ Universities, Community Colleges that offer a range of undergraduate, associate, and certificate qualifications. 
Although LA may be the destination for aspiring actors looking for a big break, it's also one of the best places in the U.S. to receive a top-notch education!
11. Career Opportunities in Los Angeles
In the Greater Los Angeles Area, several high-paying positions are available such as Psychiatrists, Physicians, Airline pilots, and Nurse Midwives.
Jobs in the City and those with the most incredible pay included those in healthcare, corporate management, and aviation.
Aside from that, business owners in this town stand to gain abundance from the number of specialized skills and easy access to the global market.
Lastly, the City is a fantastic location for entrepreneurs due to L.A.'s strong tech community and opportunities to build relationships!
12. Weekend Gateways From Los Angeles
Take a break from L.A.? Jump into your car and ride off to a weekend gateway. A range of options is available within a few hours' drive or a boat ride. 
If you love an island getaway, hop into the Catalina Express to Catalina Island. The ride is enjoyable, and you can even spot dolphins on your way. Check out the beautiful island tiles, ride on the golf carts, spot wildlife, or grab a drink and chill at the beach. 
Escape the city to visit the Danish-influenced town of Solvang. Just two and half hours away from L.A. The food and wine are excellent, as well as the beautiful European architecture. There are a few cute cafes and lots of great bakeries. 
Other great options include Palm Springs, Joshua Tree National Park, Big Bear, and Lake Arrowhead.
13. LAX and Amtrak in Los Angeles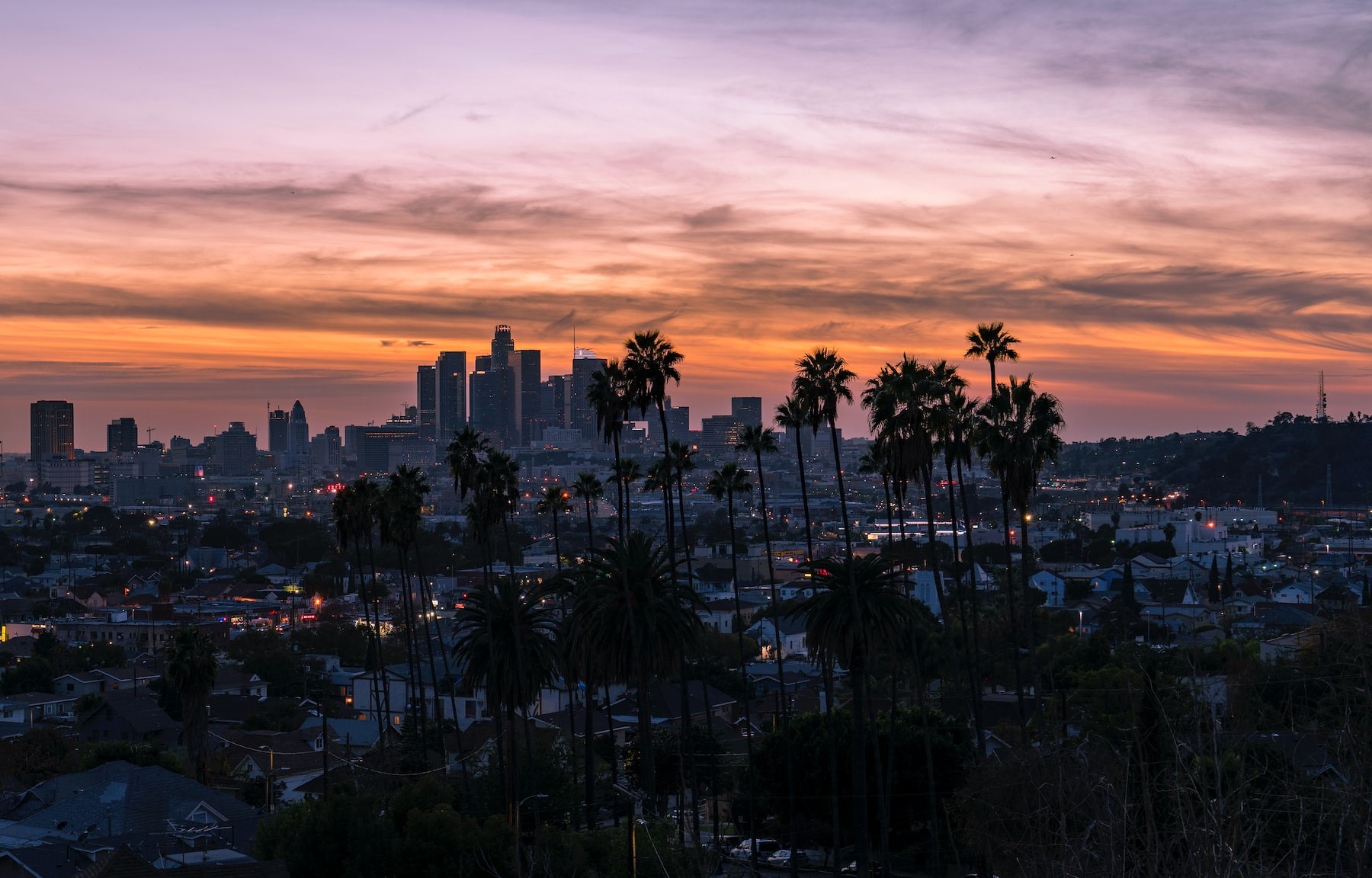 Los Angeles International Airport (LAX) is where most travelers arrive or depart in Los Angeles. Travelers can take metro light rail services to Los Angeles Airport (LAX) and conveniently board these trains at the airport's own Metro Light Rail station. 
While for train enthusiasts, Amtrak long-distance trains stop at Los Angeles Union Station.
14. Los Angeles is a Global Economic Powerhouse
L.A. is one of the world's most vibrant economies due to the variety of industries that operate here. 
The largest employers are healthcare, education, manufacturing, arts and entertainment, travel and tourism, retail, restaurants, and construction. 
L.A. has something to offer if you are searching for an entry-level job or mid-career switch. 
15. Eating in Los Angeles
Due to its diverse dining scene, Los Angeles is one of the top food destinations in the United States. 
The Mexican food here is delicious. You must try tacos with a twist at Guerrilla Tacos or super cheap but probably the best tacos at El Chato. 
Additionally, head down to the Grand Central Market for a variety of street food that will leave you wanting more. 
Book a table at Spago or Animal if you enjoy the fine dining experience. For incredible french cuisine, take a short trip to Melisse or Pasjoli. 
To learn more, you can also see our posts on New York, Nevada, Miami, Boston, and Minnesota.
Conclusion
Los Angeles is an incredible place to live if you're willing to put in the time to create a well-rounded experience. It's a city of diverse cultures and neighborhoods that host a variety of restaurants and entertainment.
The drawback is the high cost of living. However, there are options for everyone!