New York City is one of the most popular places to move to in the United States.
So what's it like to live there? What are the benefits and drawbacks of starting a new life in such a huge city? Below I've listed 13 facts about living in New York, so keep reading!
Is New York a Good Place to Live?
New York is a good place to live because it has many opportunities and a dynamic job market. New York also has the world's most vibrant entertainment and cultural scene. However, the city is also famous for being loud, fast-paced, and crowded. This city comprises five boroughs, and the cost of living is among the highest in America and globally. In addition, New York has been called "the city that never sleeps" due to its nightlife options!
To help ease your transition into New York, here are some insights and strategies for getting settled! Let's begin!
1. Fast-paced Life
New York City is a place where anything can happen; it stands for power, success, and wealth. 
New York City is a global city with several different subcultures; each one offers its unique atmosphere for experiencing the city.
You'll likely have to deal with loud noises, a hectic pace, and crowds in New York City (NYC), the Big Apple. 
However, it is not impossible to find quieter localities.
Living in New York is busy and rapid, so constantly moving around is more than simply the process of going from one location to another; it's a sense of accomplishment.
You simply need to be prepared to discover whatever New York offers because it continuously transcends your perceptions about what this city is! 
2. Living in New York City
One of the top 5 safest metropolitan cities in America, New York City is a great and safe destination to call home. 
It is a city with outstanding nightlife, fantastic food, and unique things for individuals of all ages to live, visit and experience.
If you're looking for peace and tranquility, NYC is close to coastlines and highlands. 
Additionally, the people who live in New York are very friendly, helpful, and kind. They are interested in helping others, which is why so many volunteers help the community.
Per capita, personal income in NY is over $90,000 annually. However, due to its thriving economy and substantial job prospects in a broad range of industries, New York City is notoriously overpriced, with a high standard of living!
3. Built from New Amsterdam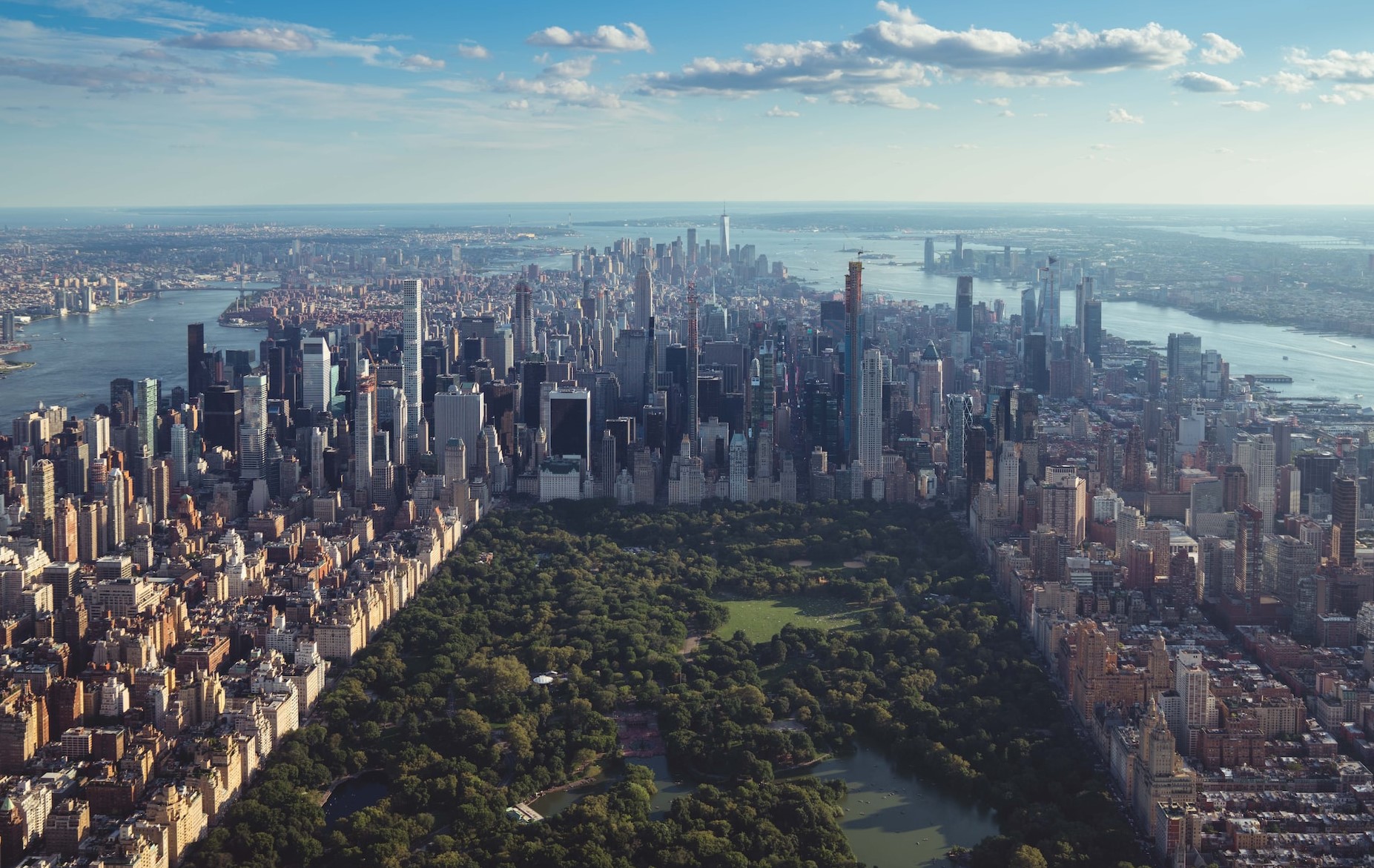 New Amsterdam was the title given to New York City in the 17th century. 
British seized New Amsterdam from the Dutch in 1664 and renamed it New York City.
From there, the following generation saw a growth in the size and variety of New York City's population, which now includes residents and immigrants worldwide.
4. Composed by Five Boroughs
There are five primary "boroughs" in New York, divided by rivers and accessible by boats or bridges.
These include:
New York
Manhattan
Brooklyn
Staten Island and Queens
The Bronx
In the north, New York is surrounded by Canada and Lake Ontario, and in the southern area, Pennsylvania and New Jersey.
At the same time, Lake Erie is in the west, while Connecticut, Massachusetts, and Vermont are in the east.
You can also encounter hills, valleys, highlands, mountains, and lowlands, among other types of terrain. 
5. City That Never Sleeps
It appears that New York is indeed a city that never sleeps. The boroughs are bustling with activity after dark, and young professionals and students seek their favorite spots to meet up with friends and family.
As a result, locals and immigrants will always "fit in" no matter what they do. In many ways, New York City residents have no prejudices toward the immigrant community.
6. Culturally Diverse
New York City is the global capital of culture, economics, and communications, impacting the company, entertainment, and academic research.
Not only does it have the tallest building, but it also has diverse neighborhoods, like Chinatown and Little Italy, to name a few.
This city's vastness and ethnic diversity are manifestations of its culture. New Yorkers speak more than 200 languages. Therefore it should be no surprise that behaviors, cuisine, and wardrobe reflect the vibrant diversity of everyday life here.
This is a major contributing factor to New York's apparent cultural diversity.
7. Humid Subtropical Climate
With harsh winters and steamy, humid summers, New York City experiences a humid subtropical climate.
It experiences many subzero nights, substantial storms in the winters, and moderate rainfall in the springtime as the temperature rises. 
And the summers are exceedingly scorching and humid, while the fall is mild to chilly with clear blue skies.
NYC enjoys beautiful weather six months out of the year. 
8. 24/7 Shopping 
You may find pharmacies, supermarkets, and groceries in NYC that carry most of your requirements 24/7. In addition, the wholesale markets for vegetables, livestock, and fish start early in the day. 
The top locations to shop are:
Times Square
Downtown Canal Street
Wall Street Area
The Village Area
Fifth Avenue In Midtown
Jackson Heights
Madison Avenue
Macy's Herald Square
Bloomingdales
You could also check out famous pastries and snacks at:
Gray's Papaya Hot Dogs
Ferrara Bakery and Café
Particularly in Time Square, you can find shoppers at all times of the day. As a result, you can purchase almost everything in New York City, mainly in Manhattan.
9. Things to do in New York
No matter where you travel or whatever you do, according to the residents, you will be captivated by New York City. There is nothing else like it.
Top attractions you shouldn't miss include:
Empire State Building
The Strand
Guggenheim
Statue of Liberty
There are so many amazing things to do, especially in Central Park. It's one of the best places to unwind and relax.
Make time to visit these attractions if you appreciate the arts and museums:
American Museum of Natural History
Museum of Natural History and Hayden Planetarium
Brooklyn at the Transit Museum
Memorials include:
9/11 Memorial
John Lennon Memorial
Trinity Church
Check out the following if you enjoy music, demos, and the green market:
Union Square Park
Washington Square Park
Williamsburg
10. Getting Around in NYC
The MTA (Metropolitan Transportation Authority) manages rail and bus infrastructure in New York City.
In addition, the subway is the quickest and easiest means of getting around NYC. At the same time, buses typically run every 5-15 minutes during the day.
You can also use navigation maps to navigate the city's roads if you plan to drive around. However, note that traffic in New York is typically heavy. 
However, walking and public transit are the best approaches to getting around New York. Still, you can lease a bike, take a taxi, or ride the ferry if you wish.
11. Notoriously Expensive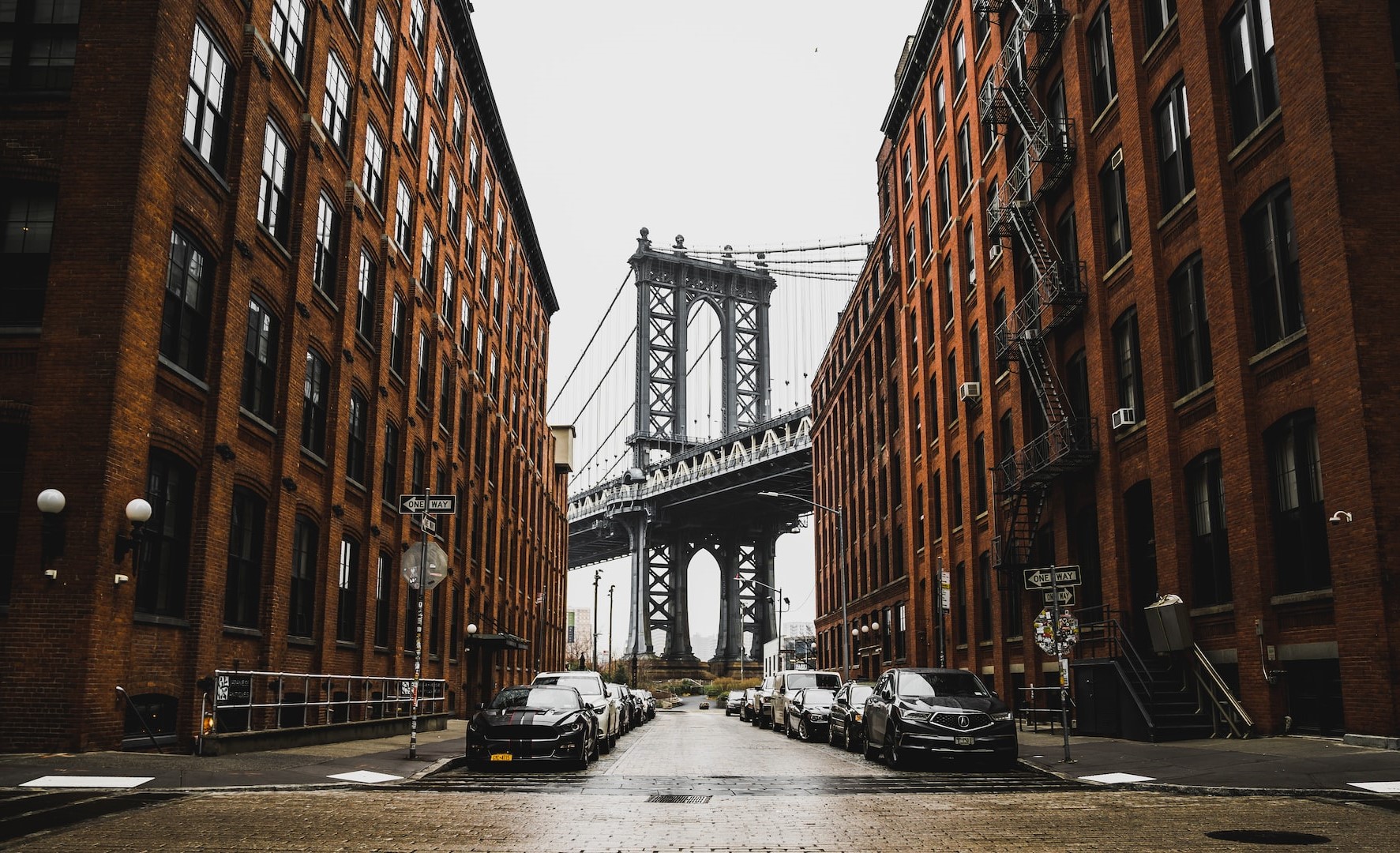 New York City typically has one of the highest costs of living globally.
Moving to NYC can be incredibly expensive for some individuals unless they're rich. So be ready to devote a significant portion of your earnings towards rent.
Renters in all five districts pay over 30% of the total income in rental costs. In order to buy a property in NYC, you would need to spend at least $571,000. 
If you already have a job nearby, find out which subway stations are closest to it so you may know which subway routes to watch for when searching for a residence.
12. World-Class Universities
New York offers many educational opportunities that range from small private schools to large research institutions. There are various major universities, midsize colleges, and small liberal arts campuses in New York.
These include:
Cornell University
Columbia University
New York University
University of Rochester
Syracuse University
They offer a thriving culture and community, focusing on personal development and growth.
NYC is a truly global education hub, a one-of-a-kind combination of learning and living.
Suppose your child is interested in finding out how to enroll in a New York University. In that case, you'll need documentation, such as a completed application, a high school diploma, transcripts, a common app essay, recommendation letters, and an SAT/ACT or similar test score. 
13. Career and Economy
The city offers a lot, from high-paying jobs like construction and finance at major institutions to thriving local restaurants, art galleries, and retail stores. 
With such a large population, there are always opportunities to expand your skillset and find new challenges. You could work in a museum, travel the world as a curator or model, or write a bestselling novel. New York City is the Mecca of fashion and creative industries.
The New York economy relies on the services sector, including food and beverage, finance, technology, and culture. The city has a thriving commercial and business sector, with some of the most influential media companies and corporations.
New York City's role in the American economy is unparalleled, and making a living in NYC is easier than ever. There are countless job opportunities available at your fingertips, and finding the right one can be easy!
To learn more, you can also see our posts on Miami, Los Angeles, Nevada and Boston.
Conclusion
New York is a good place to live because it is cosmopolitan, intellectual, trendy, and has everything you need. When it comes to deciding where to live, New York has a lot going for it.
You can live and work in Manhattan for a short time or move in for good and call it home. The opportunities to experience cultural diversity and its leading role in many entrepreneurial industries and global financial markets make New York one of the most exciting cities in America.
Overall, the most significant disadvantage you should know about is New York's living costs. But if you decide to move here, start with a secure and well-paying job because everything here is expensive!