It is no secret that Maryland is one of the wealthiest states in the nation. The state has many things to offer, with excellent transport, access to outstanding healthcare, beautiful beaches, and stunning landscapes. 
Is Maryland A Good Place To Live? 
Maryland is a great place to live, with one of the highest median incomes in the U.S., warm summer and mild winter, low crime rates, healthy air quality, and excellent schools. This state has something for everyone, from its beaches and waterways to historical places and parks. However, due to these benefits, the cost of living is high.
I've got 15 critical things you need to know before moving to Maryland, so get ready!
1. Maryland's History as the Old Line, Free State
Maryland earned the nickname "The Old Line State" during the Revolutionary War when 400 members of the First Maryland Regiment fought 10,000 British troops.
The men's bravery and discipline earned Maryland its name when Washington relied on the Maryland Line throughout the war.
Afterward, Marylanders opposed prohibition because they believed it violated their state's liberties, and the state was granted their freedom. As a result, Maryland started a tradition of political and religious tolerance, earning the title of Free State! 
The city of Baltimore's deepwater ports and railroad system helped it grow to become a central economic hub. Mining resources and manufacturing became significant employers and contributors to the state's economy. 
2. Maryland's Geography has Forests, the Coast and Steep Ridges
Of all the states, Maryland has one of the strangest landscapes. Despite being small, the state is 352 miles long, from Ocean City on the Atlantic to the Appalachian Mountains.
In addition to Pennsylvania's northern, Maryland has a western boundary with West Virginia and a southwestern border with the state of Virginia. Towards the east is Delaware and the Atlantic ocean. 
As well as that, Maryland has 154 municipalities with first-rate cities, including Baltimore. Rockville, Bethesda, Towson, and Columbia!
The state is rich in plant life with various trees and lush green forests. 
Per Person Annual Cost of Living in Maryland
| | | | | | |
| --- | --- | --- | --- | --- | --- |
| Housing & Utilities Cost | HealthCare Cost | Groceries & Drinks Cost | Gasoline Cost | Miscellaneous Costs | Total Cost of Living |
| $9,289 | $7,186 | $3,150 | $700 | $24,006 | $44,331 |
Data Sourced from Bureau of Economic Analysis (2020)
3. The People in Maryland
According to the most recent set of official population data from the Census, Maryland has over six and a half million people. 
Regarding population density, it is the fifth-most densely populated state in the nation.
While the Eastern Shore continues to be a rural region, most of the state's population resides in Columbia, Germantown, Waldorf, Silver Spring, and Baltimore metropolitan areas.
4. Marylanders
Marylanders are a unique group. Residents enjoy traveling, socializing, and participating in activities, from festivals and parades to carnivals. 
Baltimore is the place to be if you want a big-city vibe. People in Maryland are typically lovely and helpful. 
Although they have had different upbringings and experiences, one thing is sure, Marylanders are among the friendliest people you will ever meet. 
5. Maryland has Two Climates
Maryland features two distinct climates. 
Highland west has a continental climate, while the Chesapeake Bay and the Atlantic Ocean soften the weather in the east's humid subtropical climate.
Despite regional temperature differences, Maryland's weather is generally pleasant throughout the year. However, it's important to note that summer in the state can be sweltering and humid. 
Keep in mind that Maryland experiences storm effects from storms heading up the East Coast practically every year, most frequently in August and September!
6. Shopping in Maryland
As visitors of this town, you can take a glimpse of Emmitsburg Antique Mall or Beaver Creek Antiques Market to browse a variety of vendors all at once. 
Or stop at New Market, Maryland's "Antiques Capital," located in Frederick County, for a general introduction to antique shopping.
In Cumberlands town center, you can find shops for country decor and most crafts like pottery, woodwork, and yarn. For high-end shopping, head down to Annapolis Mall. 
If you prefer a boutique and unique shopping experience, head to Ellicott city's main street. 
Annual Salary and Hourly Wages in Maryland
| | | | | | |
| --- | --- | --- | --- | --- | --- |
| Average Salary | Median Salary | Average Hourly Wage | Median Hourly Wage | Hourly 90th Percentile Wage | Hourly 10th Percentile Wage |
| $65,900 | $48,460 | $31.68 | $23.30 | $60.87 | $13.24 |
Data Sourced from U.S. Bureau of Labor Statistics (2021)
7. Recreational Activities in Maryland
Art lovers can enjoy fantastic crafts in many locations since Western Maryland's communities benefit from a rural backdrop and a vibrant cultural arts sector.
If you love films and movies, you can catch a performance at the Cumberland Theater or visit the Maryland Theater in Hagerstown to see a ballet or the Maryland Symphony Orchestra.
Indeed, kids will appreciate the food stands, carnival, and rides on the Ocean City Boardwalk, which include Ferris wheels, roller coasters, and carousels.
Last, a trip to Six Flags America, home of the Batwing Coaster, Mind Eraser, and Superman!
8. Transportation in Maryland
Maryland transportation choices will enable you to experience the state like a native, whether you decide to cycle, take the bus, or take a picturesque boat excursion.
The Baltimore Water Taxi has a reasonably priced ticket for the entire day if you prefer to use a boat. It is a lovely way to get between waterfront areas. You can also catch the Metro from Owner Mill station to John Hopkins station. 
Additionally, the state has a light rail service from north to south between Hunt Valley and Cromwell that goes up to the Baltimore/Washington International Airport. 
The three Marc trains cover a significant chunk of the state with access to major cities such as Washington and Baltimore. The state also offers special Mobilityink services for people with disabilities who cannot access other transport modes. 
In addition, there are currently more than 60 bus routes provided by the Maryland Department of Transportation, including the CityLink, LocalLink, and Express BusLink services that connect different Maryland suburbs.
In the same way, Lime, Bolt, Jump, and Spin electric scooters and bicycles are available in its cities!
9. Places to Live in Maryland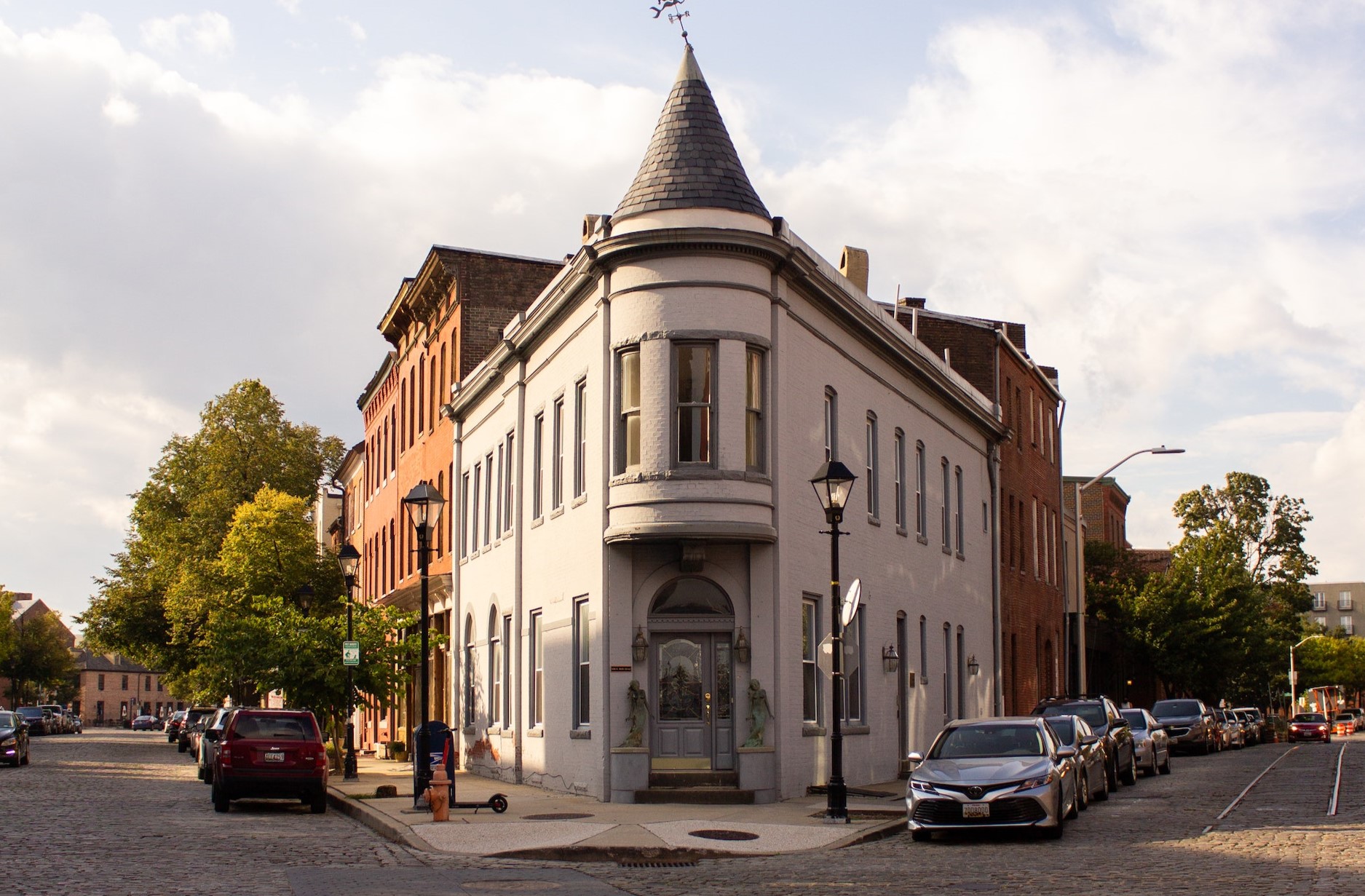 Maryland is a fantastic choice for people of all ages, and the people of this community are proud of it.
Baltimore County is a great and affordable place to live.
It's one of the most beautiful counties in the nation, offering everything from breathtaking scenery and top-notch schools to quaint downtowns and urban excitement. 
Located just outside the nation's capital, Baltimore County offers many benefits of a big city lifestyle with all the conveniences of suburban living.
There are many unique communities, from sprawling planned communities like Hunt Valley to historic towns like Arbutus and Catonsville. 
Montgomery County offers an unparalleled quality of life to all residents, as shown by a population close to a million and one of the highest household incomes in the state. 
As one of Maryland's vital economic engines, it enjoys a prime location near Washington DC and is home to the most diversified economy in Maryland.
Other choices in Maryland include Garrett County, Prince George's County, Frederick County, and Howard County. 
Other choices in Maryland include Garrett County, Prince George's County, Frederick County, and Howard County. 
10. Education in Maryland 
Maryland consistently places first in Education Week's annual survey of K–12 school systems around the United States.
Maryland promotes STEM skills required by the future workforce in its state's curriculum. In 2021, U.S. Maryland was ranked third in the nation for "Best High Schools" by News & World Report.
For colleges and universities, Maryland sets aside $15 million annually to support low- and middle-income students attending community college full-time!
The University of Maryland in Colleg Park and Baltimore County are among the world's top-ranking Universities. Other education institutions include,
Towson University, Towson
Johns Hopkins University, Baltimore
Loyola University Maryland, Baltimore
Notre Dame of Maryland University, Baltimore
Stevenson University, Stevenson
Bowie State University, Bowie
Salisbury University, Salisbury
Hood College, Frederick
Howard Community College, Columbia
11. Maryland's Economy 
Maryland is a wealthy state with some of the higher income in the world and low unemployment. 
Commercial Fishing, manufacturing, agriculture, trade, and seaports are the backbone of Maryland's economy. 
Professional and Business Services is also a growing contributor to private sector employment.
On top of that, the state is proving to be at the forefront of technology and innovation. 
12. Weekend Getaways in Maryland
Despite the state's modest size, travelers flock to it for its expansive shorelines, vibrant cities, and historical monuments. A visit to Baltimore's Inner Harbor tops the list and is a requirement for all residents and visitors. 
You might also find the Chesapeake and Ohio Canal fascinating if you appreciate history. But, at the same time, if you enjoy the arts and galleries, the Walters Art Museum would be the perfect choice for you! Let's look at some of the best weekend getaways! 
Smith Island

, on the

Chesapeake bay

, this tiny island is accessible by a ferry or private boat. You can kayak or check the water trails and beaches. You can also rent a golf cart to move around the island and meet the wildlife. The seafood is fresh and delicious, including a variety of crab recipes. 
Ocean City

is a family-friendly seaside holiday destination for beach lovers. Some activities you can enjoy include boardwalk shopping, maritime history, nature preserves, and golf courses. Ocean City is also home to award-winning restaurants and entertainment venues.
History lovers would also treasure a quick trip to St. Mary's city or Frederick.  
13. Airports and Interstate Railway in Maryland
Baltimore/Washington International (BWI), Thurgood Marshall Airport, and Martin State Airport are Maryland's primary airports.
Meanwhile, CSXT provides service to Maryland's railway network (CSX Transportation, Inc), with both MARC and Amtrak trains.
Over 560 miles of track and 180 local clients, CSXT transports over 200,000 carloads of freight daily to serve Maryland town!
14. Cost of Living in Maryland
Maryland is expensive and can be pricier than living in other U.S. states. 
Buying a house in Baltimore County is cheaper and comparable to the average home in the U.S. At the same time, Montgomery County is the most expensive area to buy a home. 
Healthcare costs are lower in the state compared to the U.S average price. However, transportation costs are high. 
The monthly rental in the state is between $900 to $1500 for a single person. The state's average monthly rental is close to $1800. 
15. Seafood Delicacies and Eating in Maryland
Of course, the state's most delectable and famous cuisine revolves around crab meat. Maryland is best known for three things: oysters, rockfish, and blue crabs from the Chesapeake Bay.
It's no surprise that Maryland's culinary culture is influenced by fresh, regional seafood, given that the state borders the Atlantic Ocean and the Chesapeake Bay.
Local favorites include Pappas Restaurant in Cockeysville, Crabcake Factory USA in Ocean City, and Box Hill Pizzeria in Abingdon!
For a fine dining experience guaranteed to tantalize your taste buds, make sure to make a booking at these restaurants such as,
Monarque, French, Steakhouse
Ouzo Bay, Greek, Mediterranean, and Seafood
The Capital Grille, Steakhouse
But when wanting to cool yourself throughout the summer, they have this snowballs refresher with its chunky shaved ice, sweet, artificial syrup, and gooey marshmallow cream topping!
To learn more, you can also see our posts on Massachusetts, Nevada, and Minnesota.
Conclusion
Maryland is a great place to live, work, and play. From its coastal towns and gorgeous countryside to its big-city adventures, Maryland offers plenty. From Baltimore and Annapolis to Frederick and Salisbury, there's no shortage of things to do in Maryland.
If you are looking for a fantastic college experience, lively city life with the best of both worlds, and a beautiful seashore, then Maryland is an excellent choice.