Do you want to be paid well and don't want to have to work a 9-5 job? A career in plumbing or electrical work can be risky if not handled properly. Both occupations are critical in everyday life in the residential and commercial sectors.
But there are still differences between them, which affects the way they do their job. 
Electrician vs. Plumber: Similarities and Differences
Plumbers and electricians are tradespeople who provide a good income and have opportunities to start their own businesses. Typically you don't need a degree for either career. While both require labor, electricians work with electricity, and plumbers work with water and gas systems. However, these two differ in technology, tools, workplace environments, and career progression!
This article will help you decide which career move is best for you. Let's begin!
1. Tradespeople
Electricians and plumbers are indeed trade professionals. Most of the skills needed for a technical career are mechanical, and professionals receive advanced training through programs like apprenticeships.
However, becoming an electrician is initially simpler, and continuing education requirements for electrical are more significant. 
As you can see, HVAC work is where plumbing and the electrician cross because appliances like furnaces, radiant-floor heaters, air conditioners, and heat pumps evolve more quickly than the pipes and wires enable them to do.
Both occupations offer reasonable opportunities and satisfaction!
Parameter
Plumber
Electrician
Qualification and Requirements
High School Diploma
or GED

Apprenticeships or classes

Licensing by State
High School Diploma
or GED

Apprenticeship or classes

Licensing by State
Training Duration
4 to 60 Months
3 to 96 Months
Cost of Education
Ranges between
$800-$2400

Median cost
$1200
Ranges between $349-$43,435

Median cost
$15,300
Important Skills
Communication skills
Dexterity
Mechanical skills
Physical strength and
stamina
Problem-solving skills
Color vision
Critical thinking
Customer Service
Physical strength and stamina
Problem-solving skills
Work Settings
Homes
Commercial Buildings
Construction
Factories and Industrial site
Government 
Hospitals
Roadwork
Homes
Commercial Buildings
Construction
Factories and Industrial site
Government 
Hospitals
Roadwork
Work-Life Balance
Moderate to high
8 hours per day
Low to moderate
8 hours per day
Average Annual Pay
$63,350
$63,310
Tools
Wide range of tools
High costs
Limited number of tools
Moderate costs
Career Outlook
2% annual growth
48,600 new jobs annually
7% annual growth
79,900 new jobs annually
Issues
Potential exposure to biohazard.
Risk of electrocution and burns
Source U.S Bureau of Labor Statistics and U.S Department of Education
2. Income
Both occupations offer a respectable wage and are principled occupations that pay well.
Plumbing issues are often more urgent since they require immediate attention when anything is broken, clogged, overflowing, or flooded.
Because homeowners are attempting to get them to assist immediately, plumbers can charge extra. Furthermore, plumbing issues can impact walls, and ceilings, cause mold, and other issues. The median annual compensation for these professionals is $63,350. 
On the other hand, given the risks, electricians might justify charging extra. To perform electrical work along with the local codes, you must be familiar with the NEC, a large book of minimum requirements. Typically, an electrician's salary costs roughly $63,310.
Generally, both trades will deliver a complete sense of satisfaction at completing a well-done task with these blue-collar occupations!
3. Qualifications
Plumbing and electricians have advantages for people ready to start a career and forgo a college diploma or post-secondary education.
You can avoid taking thousands of dollars in student loan burden if you become a plumber rather than enrolling in college. Additionally, you can start making an income as an apprentice in both trades. 
However, to stay current with new plumbing technologies, you should also take refresher courses and acquire training and a license.
Before taking electrician classes, you should read the books and view videos on each topic, such as induction, capacitance, or motors. You may also obtain additional training in harnesses, restricted spaces, PASMA, IPAF, or asbestos awareness.
Therefore, attending college might be a better option, but if it isn't, both professions might lead to better career vocations!
4. Labor Work
The electrician's role is less laborious than that of a plumber. This is due to the size and weight of the equipment, working underground and in confined spaces, and the type of drilling they need to do. 
You can get call-outs at odd hours to address unforeseen issues in both trades. 
While if you want to develop a solid clientele as a professional plumber, you may also have to deal with sanitation waste while working. Additionally, it would be best to be careful when handling gas, electrical appliances, and connections. 
On the other hand, electricians work at sites where the job may be life-threatening due to high voltage energy. 
In either case, electricians and plumbers must always be geared with safety precautions to complete complex tasks!
5. Opportunity to Start Own Business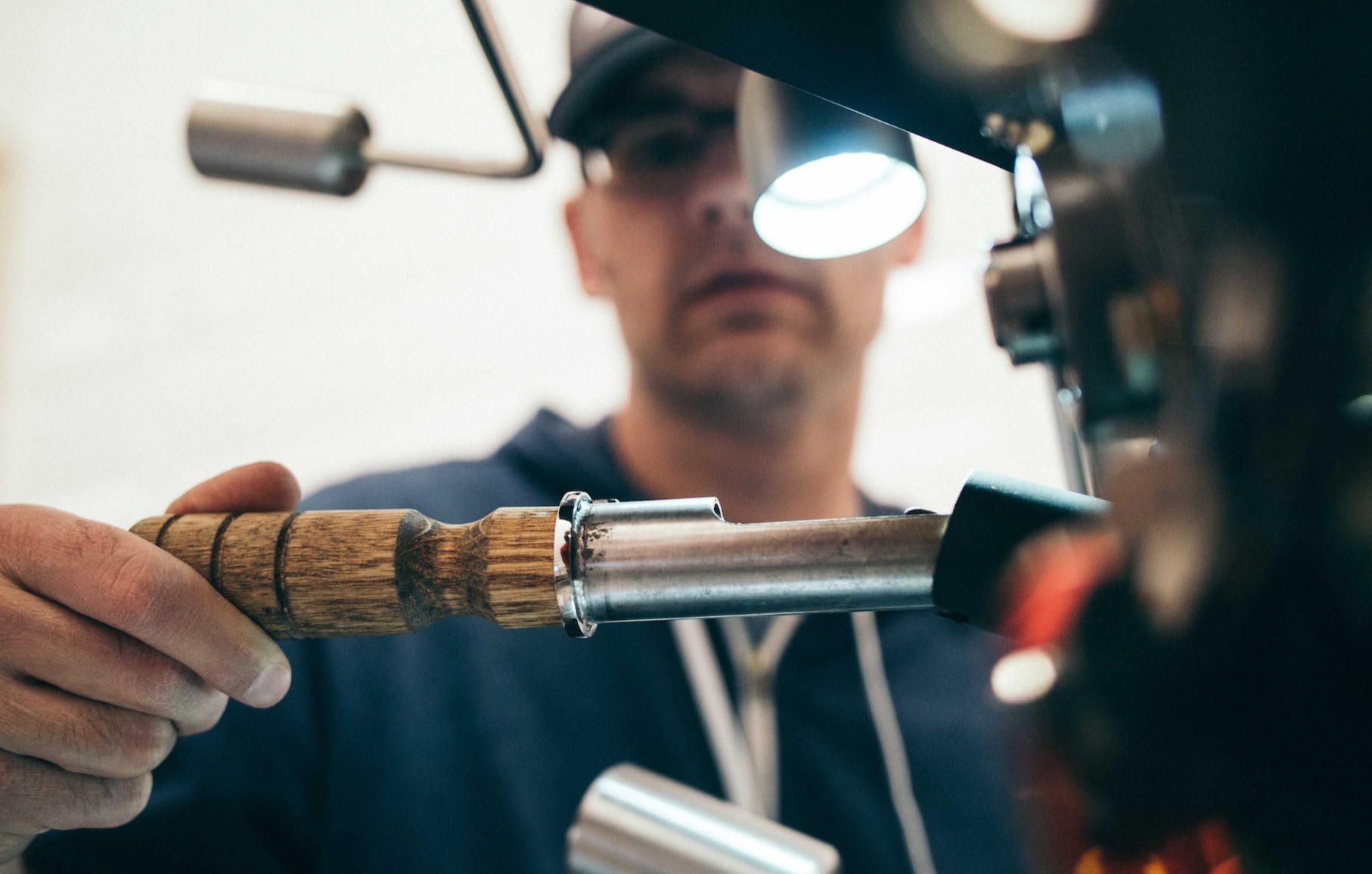 Careers in the plumbing and electrical sector allow people to launch their businesses.
Some young plumbers and electricians start their businesses early and can become successful. Customers will always seek you out if you charge fair prices for plumbing services and deliver on the job.
While some start their businesses for reasons other than money, the journey to success is not easy. But, they did it because they realized how much they enjoyed their jobs.
6. Technology and Continued Education
Plumbers mainly work with low-tech pipelines and septic lines, whereas electricians need a high level of expertise with new and elementary innovations.
Education and a desire to learn more than is necessary is the key to progress in plumbing. Some plumbers read plumbing books and manuals early in their careers to complete tasks more quickly and efficiently.
At the same time, to keep up with the trend and get practical knowledge, electricians recommend 
reading a career guide, 
consulting trade school teachers or consultants, 
conducting a thorough survey, or 
enrolling in the Electricity 101 course 
7. Skill Sets and Tools
Plumbers frequently utilize welding equipment, but electricians often use wire strippers.
A variety of hand and power tools and equipment, including conduit benders, non-contact voltage testers, and lineman's pliers, are used by electricians.
As well as that, a physically healthy individual with good hand-eye coordination makes a good electrician. In addition, electricians must be able to work on their knees and climb ladders.
On the other hand, the invention of power equipment and lighter plumbing materials has made plumbing "easier." Codes mandate that plumbers test their work before calling for an inspection to demonstrate there are no leaks.
Therefore, a plumber should be exceptionally skilled in many areas, including threading, welding, brazing, and sweating pipe!
Find out, is Plumbing hard?
8. Workplace Environment
Because they focus on different systems, an electrician and a plumber typically work in areas such as construction sites or residential homes.
Working as a plumber, you'll generally deal with sewage, gas, muddy crawl spaces, and flooded basements in dusty conditions. Sometimes, plumbers must work seven feet below the surface.
At the same time, electricians may work on maintaining and repairing current electrical infrastructure at corporate buildings, health care units, or neighborhood residences.
Remember that residential electrician jobs can be physically demanding to operate in small crawl spaces below houses or attics during the summer!
9. Career Progression
There are several professional advancement prospects for electricians and plumbers. 
The ideal professional path for a plumber would be as an apprentice, junior plumber, leading hand, site supervisor, and project manager. 
After graduation, electricians can work alone or with a company as apprentices, licensed electricians, journeymen, and master electricians. Additionally, there are opportunities for electricians to launch their electrical businesses or firms!
Is electrician a good career? Learn More!
Conclusion
In either line of work, you can expect extensive labor work. As a result, you will use your hands and physical strength on the job. As we have demonstrated, both careers have pros and cons. 
The pay and the career path are pretty similar. However, the qualification, training, tools, work environment, and issues differ. 
Both careers are long-term, requiring a considerable investment of time and effort. Ultimately, it's up to the individual which of these two trades is the best for them!