With nursing being such an integral part of our country's health industry, it is wise to consider it a career choice. If you're interested in a medical career with a more straightforward pathway, consider a nursing career. 
As a nurse, you will probably find yourself doing various tasks associated with caring for patients, from births to surgeries. You will also have the opportunity to work closely with doctors and other medical professionals. In order to find out if nursing is one of your top career possibilities, check this out!
Is Nursing A Good Career? 
Nursing is a wise career choice because it offers a variety of opportunities, good pay, and the chance to make a difference in people's lives. Additionally, a nursing career is a fulfilling and rewarding profession. Nurses are critical to the healthcare system. As a result, the field of nursing is one of the most in-demand professions worldwide, and it's growing at an exponential rate. 
Here are 11 good reasons to pursue a profession in nursing, so tune in!
1. Nursing as a Profession Within the Health Care Sector
The nursing profession strongly emphasizes providing care to individuals, families, and communities to help people achieve, maintain, or regain their optimal health and quality of life.
In line with this, art and science, heart and mind, are all involved in its practice. Its main principles include respecting everyone and being aware of their needs.
As nurses may develop strong relationships with their patients, nursing differs from all other healthcare professions. It is about the caregiver's intensity in their connection with the patient.
Keep in mind that clinical procedures, therapies, and the healthcare facility providing those services are all part of a nursing career!
2. Requirements for Nursing Career 
The Nursing profession experiences rapid changes, is highly lucrative, is in high demand, and offers generally high levels of job satisfaction.
In addition to challenging exams, hectic schedules, and clinical trials, there is much to learn in this field. Because nursing is incredibly competitive, starting with the application process and continuing through graduation can be a stressful detour.
One must obtain a four-year university degree and pass the nursing licensure exam to ensure the quality of all nursing graduates.
Overall, all facets of life and death are dealt with by nurses. But it's also acknowledged as one of healthcare's most rewarding, sought-after, secure, and top careers!
3. Nurses Make Above-Average Salaries
Registered nurses in the United States will make an average of $82,750 per year, or $39.78 per hour, in 2021–2022.
Additionally, their earnings are far higher than the national average for all employees in the United States, and American nurse salaries are among the highest and best in the world.
According to the BLS, RNs will have plenty of job opportunities between now and 2029. With the projections, there will be almost 222,000 more registered nurses working in the field between 2020 and 2030.
The current forecast estimates that we will need up to a million new nursing experts to fulfill the expanding demand. Thus, anyone considering becoming a nurse should be happy to hear they have incredible job opportunities. 
Learn more, do nurses make good money?
4. Nursing is About Nurturing And Caring 
Establishing a close connection with their patients is one of the most satisfying elements of choosing the professional path of a nurse.
For instance, nurses may spend the entire 12-hour shift by the patient's bedside. They understand their objectives and that collaborating with doctors to advance their patients' health requires their extensive knowledge, patience, and critical thinking abilities.
As nurses, providing medical care is just one aspect of what they do. Nurses have the power to impact someone's life, and people need hope, sometimes in the worst moments of their lives.
Nothing beats the care and devotion of a nurse. You must carry this motivation and inspiration from your patients and peers to succeed in this field!
5. Digging Deeper into the Nursing Degree and Requirements
Entry into a nursing degree typically requires high school graduation or GED. Prerequisites include biology, chemistry, college-preparatory math, and other GPA requirements. 
Please check your preferred college and university for a complete list of requirements. 
Furthermore, you can also continue to a nursing degree by obtaining access to a higher education diploma in nursing. Universities sometimes require either 60 level three credits or 45 level three credits plus 15 level two credits.
Many Universities, such as Purdue Global University, provide a blended or online RN to BSN bridging program that enables licensed registered nurses with a diploma or associate degree to acquire their bachelor's certificate. 
Enrolling in these bridging programs will typically save time and money. 
In terms of internships, they are available to students throughout the academic year and during the summer, usually in 10-week blocks.
At the same time, practicum hours might also vary, but they are often less than those of clinical internships. Despite being unpaid, nursing students can use practicum hours to fulfill the required number of clinical hours!
6. Healthcare Expertise in Nursing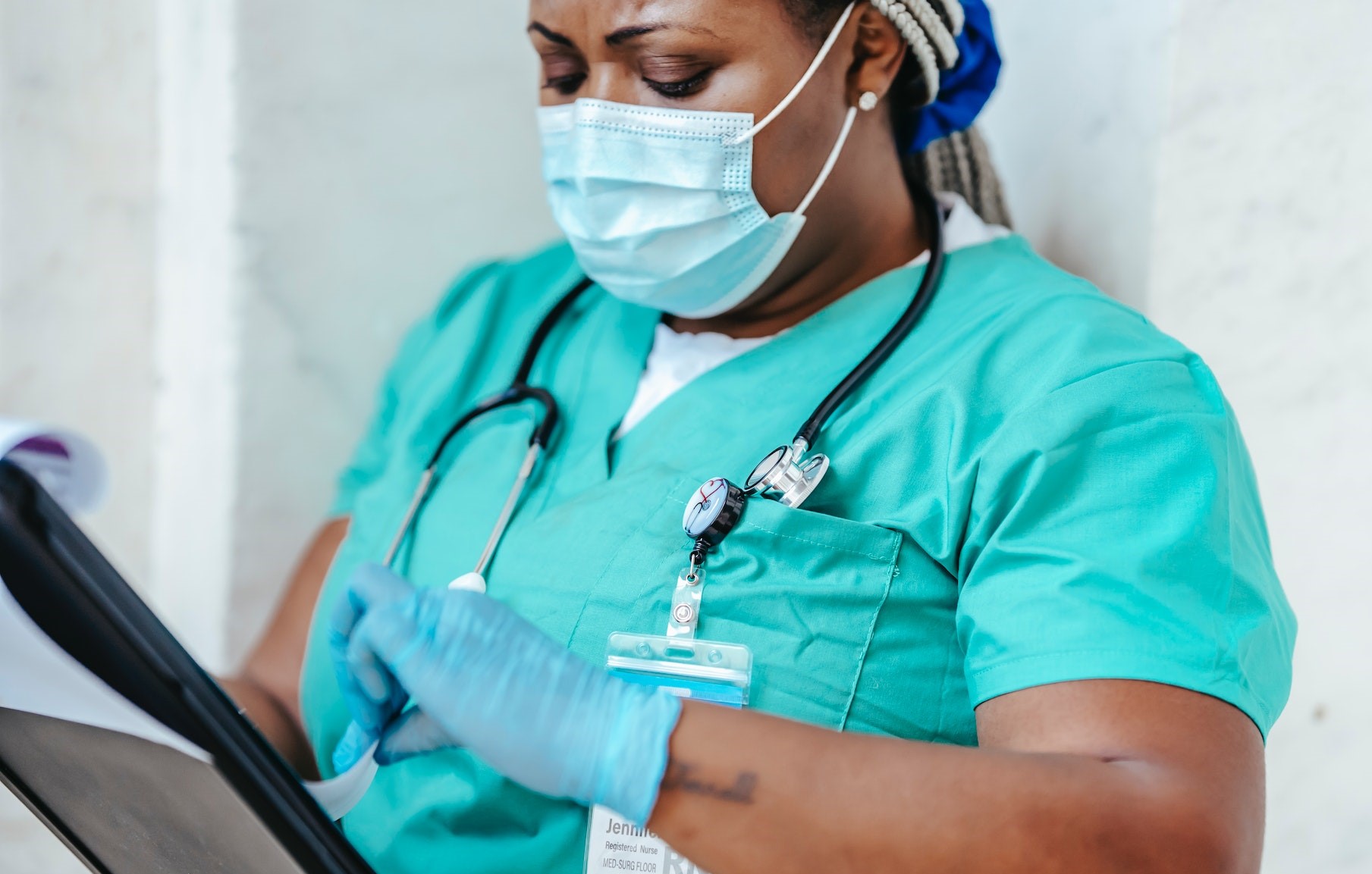 Employers in the nursing field expect competent nurses to have a set of technical abilities, such as taking vital signs, administering medication, starting IVs, and inserting catheters.
As well as that, understanding injections, obtaining cardinal functions, scheduling, patient preparation, and interpreting an electrocardiogram are part of medical assistance.
For instance, a patient could suddenly become short of breath or have an adverse drug reaction. Understanding the problem to provide care for the patient may need the use of additional abilities, including critical thinking, CPR, and teamwork with other medical professionals.
By all means, nurses greatly influence the patients' safety. They assist in reducing the possibility of patient-related accidents and maximizing recoveries!
7. Nurse Residency Programs
A nurse residency program is required to pursue this career because it enables new graduates to get the information and practical experience they need to offer patients high-quality care.
These programs, typically lasting from six to 12 months, teach new nurses the necessary skills, empower them to have confidence in their clinical judgment, and enhance patient outcomes. 
Before beginning the professional journey, residency programs assist new nurses in developing their critical thinking, communication, and problem-solving skills.
Simply put, patients receive better care when nurses with extensive knowledge, clinical judgment, and confidence enter the workplace. 
8. Future Prospects and Boom in Nursing Specialties
There will be a 7% rise in RN employment between 2019 and 2029, making the profession reliable and appealing.
Additionally, there are other career options and medical specialties in this field, including those for Nurse Advocates, Nurse Midwives, Clinical Nurses, School Nurses, And Neonatal Nurses.
As you may already be aware, there is a nursing shortage. This is primarily due to a rapidly aging population and the predicted retirement of more than one million nurses in the United States. 
It's only short of a guarantee that there will be a great career outlook and job security in the US and worldwide after earning a nursing degree!
9. Long Shifts and Work Hours
Nurses may work 8 hours to 12 hours per day, depending on their employers and workload. For example, the nursing staff in private clinics frequently work 8-hour shifts. However, hospital centers may offer shifts between 8 and 10 hours.
However, based on a study, nurses routinely get more paid vacation days than any other employee. Nurses frequently receive 17 vacation days after one year of work; this number of vacation days rises with experience in the industry. 
Due to extended hours and multiple shits, nursing professionals may find it challenging to balance their home and professional lives. 
Nurses often say that they cannot spend sufficient time with their families. 
10. Poor Work-life Balance and Other Issues in Healthcare
In exceptional cases, nurses typically work 12-hour shifts; however, they sometimes work even 13- or 14-hour shifts for overtime.
For some nurses, nothing else gets done on any given weekday, the hours are long, and the work is draining.
Due to a rise in the demand for travel nurses, some nurses quit, while others took early retirement. Others complained of bedside fatigue, while some demanded large sign-on bonuses. 
According to several young nurses, understaffing frequently leads to burnout, high-stress work situations, bullying, and detrimental effects on their health and well-being.
As a result, work-life balance is nonexistent!
11. Potential Exposure to Diseases
Although nurses should take precautions to stay healthy, there is always a danger that they could catch infectious diseases from patients.
There is always a potential that nurses could come into contact with bodily fluids and pathogens while working, even though they frequently wear personal protective equipment (PPE).
Extreme exposure situations may include mistakenly injecting themselves with a blood-borne infection or getting bodily fluid and aerosols sprayed in their eyes. 
To protect their safety and health, nurses and other healthcare personnel must follow standard protocols in contact, sanitary cleansing, and testing!
To learn more, you can also see our post on Paramedic, Radiology, and Pharmacy.
Conclusion
Nursing is challenging, but it's one of the most rewarding careers. And with the current boom in nursing care facilities, you can expect to find many job opportunities available if you graduate as a nurse. 
Of course, there are also some drawbacks to be aware of before deciding on this career. But, with all that being said, if you are interested in nursing and have what it takes to make it in this field, it's a good idea to pursue this career path. 
After all, the rewards are well worth the effort!
Learn about the similarities and differences between Biomedical Science vs. Nursing.