Are you looking at a career in the biomedical sciences or nursing? Biomedical science and nursing are two different types of degrees. But they both help you to prepare yourself for a professional career in the health and medicine field. 
We will look at what biomedical sciences and nursing have in common, then analyze their differences. To help you choose, here are a few things to consider when choosing between the two!
Biomedical Science vs. Nursing
Biomedical science and nursing are career paths that require you to study biology, chemistry, medicine, and science concepts. These career professions both reward their employees with satisfying employment. Although both biomedical scientists and nurses work within a healthcare environment, cultural and technical differences between their workplace settings vary. There are significantly greater academic standards in the biomedical field than in nursing!
Biomedical experts conduct various laboratory and scientific research to help with illness diagnosis and treatment.
Nursing is responsible for providing continual care for the ill as they improve the well-being of individuals.
Let's now list the distinctions and connections between biomedical science and nursing!
Similarities
Here are the top two remarkable relationships between nurses and scientists.
1. Science and Healthcare Field
Biomedical Science and Nursing have similar structures in related sciences and healthcare aspects.
As you can see, biomedical science is centered on identifying diseases caused by germs and viruses, testing them, and evaluating their impacts and those of drugs and other procedures.
In nursing, the primary responsibilities include overseeing patients' basic needs, providing care, and managing medical conditions. 
Both fields have similar goals, to provide care to patients while being responsible for the safety of those around them in scientific and medical procedures.
2. Highly Fulfilling Professions
Nursing and biomedical science are both professions that offer high job satisfaction.
After obtaining your education in biomedicine, you may get employment opportunities at academies, institutions, the state, health organizations, and medical research institutes. Biomedical scientists create an incredibly positive impact on society. 
Similarly, the nursing field is noble and well-trusted. As a nurse, you can receive incredible satisfaction from delivering patient care. 
After all, you'll also have the chance to shift from biology to nursing and still be on the right track for a rewarding career!
Differences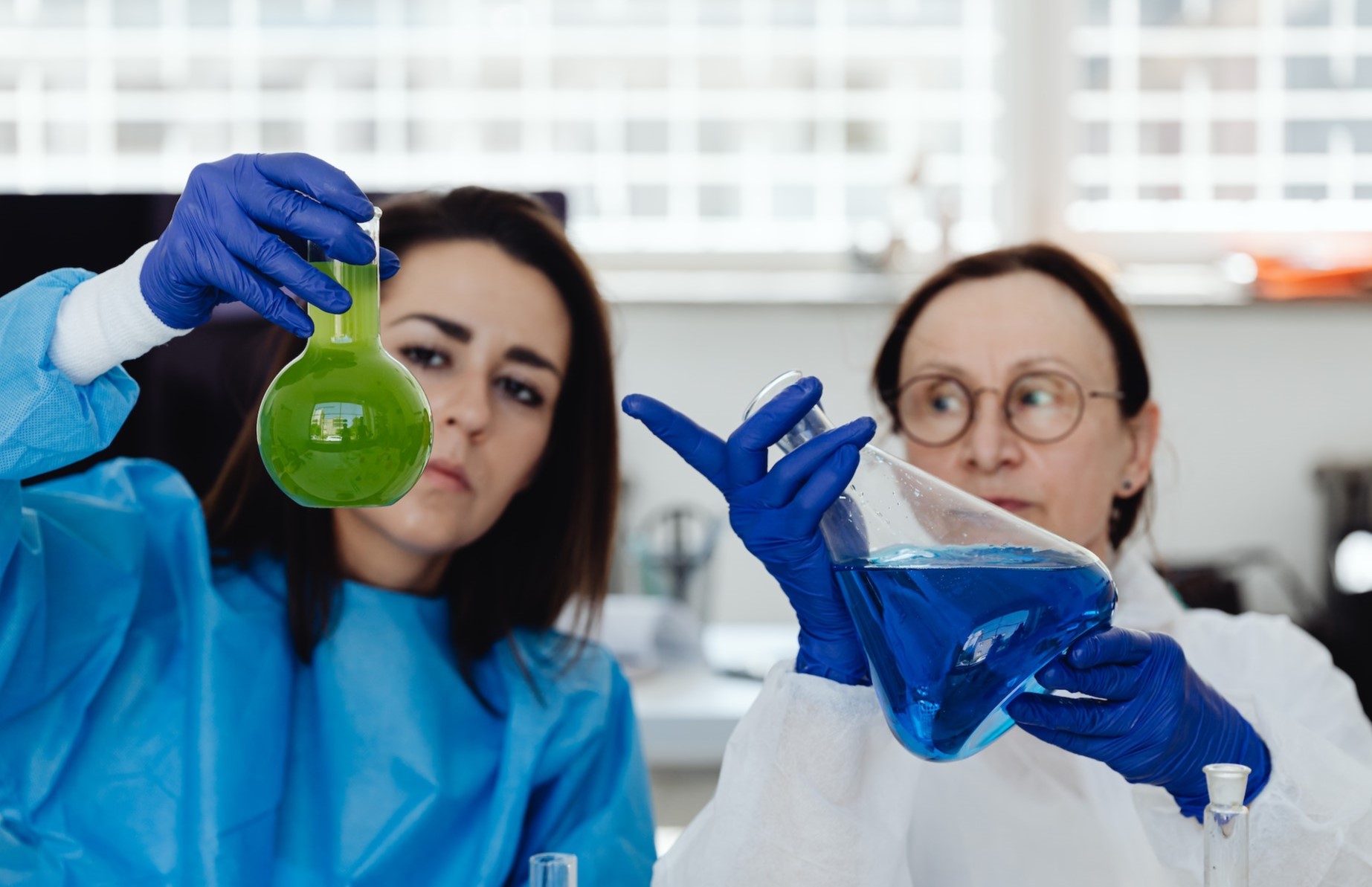 Following our discussion of their similarities, let's move on to their distinctions.
1. Norms And Prerequisites for Education
Compared to nursing, biomedical science has more demanding admission requirements and guidelines.
For Biomedical sciences, typically in high school, you'll need two to three A levels, ideally with biology and chemistry, and five GCSE qualifications (A-C), including math and English. Further requirements include a four-year bachelor's degree and ongoing studies such as postgrad and Ph.D. 
Additionally, you should be licensed by the Council for Health and Care Professions to participate as a biomedical scientist. 
At the same time, associate's qualifications are essential for nurse practitioners compared to biomedical paths. However, RNs' earning capacity is enhanced, and they are granted a competitive advantage in the job market if they have a bachelor's degree or higher.
Generally, compared to nursing, the biomedical science specialization has more intensive academic requirements and points of entry to the field.
2. Career Stability
Nursing has a higher probability of employment prospects than Biomedical Science.
Currently, nursing is a very stable career option. It's a terrific choice because you can expect to be able to stay in the same position for long periods. In terms of compensation, nurses make a median annual wage of $75,330.
However, the biomedical science degree has certain restrictions depending on funding, personal time constraints, and comparatively limited offers of employment. Technically, a biomedical scientist makes, on average, $95,310 per year.
Simply put, nursing offers a variety of career choices with little to no experience after school. In contrast, biomedical science requires substantial training and experience to be more employable.
3. Workplace Environment
Despite working in the healthcare industry, these two professions have different working environments.
Medical institutions, the pharmaceutical industry, and clinical laboratories frequently employ biomedical scientists. However, most scientists mainly work in laboratory settings with little contact with patients or doctors.
As opposed to this, the majority of nurses work for hospitals. In this arrangement, a nurse engages with other specialist doctors as part of medical teams to deliver patients the best possible care.
Nursing professionals regularly work shifts, which can be highly stressful, while biological scientists analyze samples in a quiet laboratory setting.
To learn more, you can also see our posts on Paramedic, Dermatologist, and Dentistry.
Conclusion
Even though these two professions share obvious core connections, entering one field versus the other may lead to different outcomes, both in terms of your desired career path and long-term opportunities.
Ultimately, nursing is a great field to work in, but if you don't think you're up for dealing with human health on that level, consider Biomedical Science. Either way, both options are good, and you'll find yourself in a great career.