As a pharmacist, you will work daily with other healthcare professionals. This includes doctors, and nurses, who help deliver patient care while receiving treatment from hospitals. 
If you value helping people and want a good income, a career in pharmacy is a fantastic choice. You will likely get employment as a pharmacist with competitive pay if you meet the necessary academic criteria. So let's find out if becoming a pharmacist is a wise career decision.
Is Pharmacy a Good Career?
Pharmacy is great, as it is a financially rewarding career with the potential to earn a six-figure income. A career in pharmacy involves carrying out prescription and medication orders for patients. In terms of education, a pharmacist takes about four years of a PharmD degree. This could be a great choice if you're passionate about healthcare and medicine.
If you desire to work in an environment where your work directly impacts other people's lives, this might be your career!
1. Prescription And Medication Orders
Pharmacy professionals provide patients with prescription medicine delivery, packaging services, and guidance on drug safety. 
They can work on a contract, temporary or hourly basis and are moving or standing for most of the day's activities.
Additionally, they could do health and well-being assessments and administer vaccinations. Pharmacists have very minimal downtime. 
Dealing with customers, filling medications, and managing inventory take up most of their time.
Pharmacists are always glad that their effort is improving the health and well-being of individuals.
2. Rewarding Career
A pharmacist is one of the professions with the highest financial rewards.
Because of the vital care and health-related benefits, pharmacists are consistently rated among highly trusted professionals.
However, formal education is required before pursuing a career in this field. Therefore, they also need to obtain a Doctor of Pharmacy degree.
At the same time, some specialists work weekends, holidays, and after regular business hours. As a result, they deal with busy surroundings that carry a large amount of responsibility.
On the bright side, there is a good demand for pharmacists.
3. Six Figure Income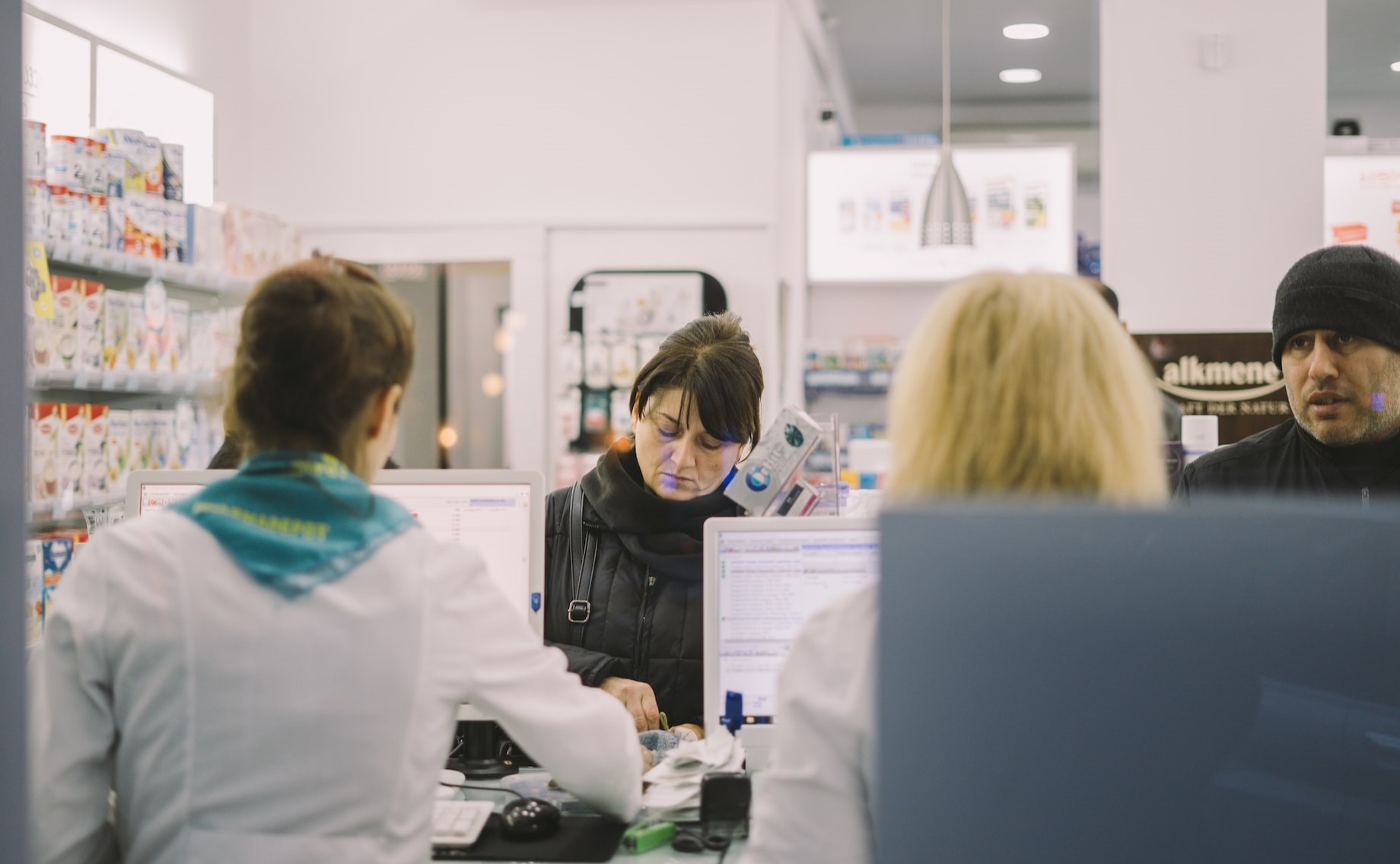 Pharmacists are sure to earn a good living, even when starting.
According to data from the Bureau of Labor Statistics, pharmacists receive an average salary of $125,690 per year or $60.43 per hour.
High-paying positions for pharmacists include:
Pharmacometrician ($142,500-$162,500/year)
Pharmacy Informaticist ($56,500–$159,000/year)
Clinical Pharmacologist ($90,000–$152,500/year)
On the other hand, some companies provide the following benefits to pharmacists such as:
Student Loan Repayment
Relocation Benefits
Working Remotely
Vacation Time
Health Savings Accounts
Sign-On Bonuses
Generally, the population is aging more rapidly, and there will be a greater need for pharmacists. 
4. Passion for Education and Healthcare
Some individuals who pursue this profession have always been passionate about education and healthcare, and pharmacy is the ideal blend of the two.
A pharmacy major was an obvious choice because it allowed them to improve community health. 
Therefore, pharmacists have high job satisfaction and passion for the health sector.
5. Qualifications
Obtaining a doctor of pharmacy (PharmD) degree is a requirement for becoming a pharmacist. Therefore, a four-year pharmacy school program generally includes such.
Step 1: Pass the GED or get a high school diploma. 
Step 2: Complete a few undergraduate course assignments 
Step 3: Pass the PCAT exam 
Step 4: Travel to campus for an interview 
Step 5: Attend pharmacy school as a fifth step (3-4 Years)
Step 6: Take the NAPLEX examination
Step 7: Completion of State Internship Hours
Step 8: Submit a State Licensing Application
6. Ability to Multitask
Employers value great expertise, like the flexibility to multitask. You are obliged to complete multiple tasks efficiently as a pharmacist.
Here are several activities that require multitasking:
Responding to phone calls and emails from departments
Serving a variety of clients
Making sure that the medication is not expired
Drug restocking
Updating records
It is also necessary to obtain desirable medical competencies essential for workplace productivity:
Patient care
Excellent client service
Pharmacy services expertise
Drug-therapy aptitude
Understanding of corporate policies
Furthermore, practical interpersonal skills, including negotiation, empathy, and conflict resolution, are vital.
7. Internships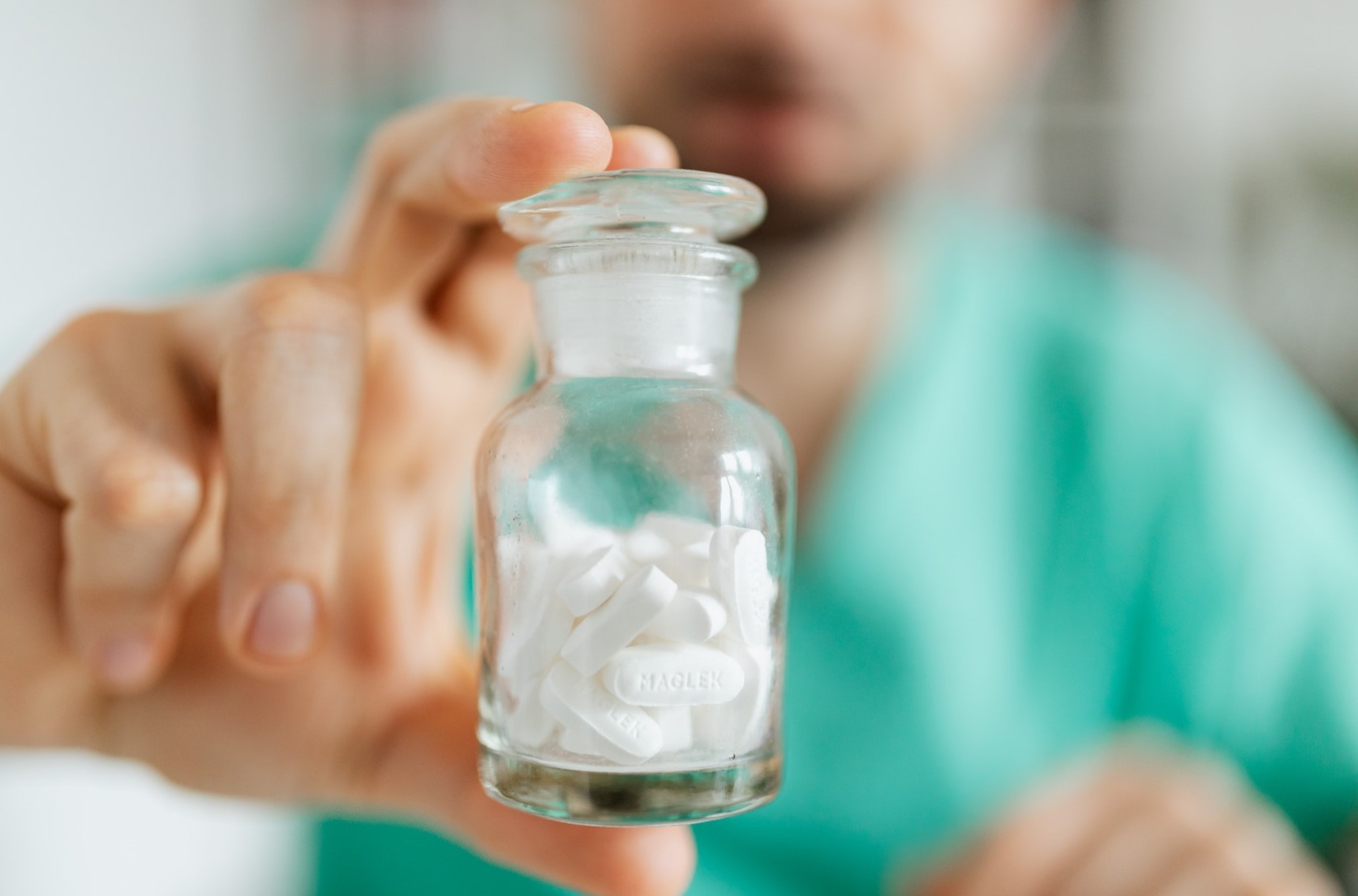 Pharmacists gain experience through employment at pharmacies, including those found in grocery, general retail, and pharmaceutical stores.
Additionally, they are hired by hospitals and other healthcare institutes.
During their internship, students are equipped to gain clinical experience, refine their professional judgment, and build confidence in speaking with patients and healthcare professionals.
They are provided with modules to safe practices, rules, and procedures involving:
Prescription of animal bite clinic
ARV drugs
A standard list of drugs & medicines
They also receive training in mixing, preparation, and supervision of the compounding, planning, and distributing prescription drugs to patients.
8. Promising Career
According to BLS, from 2021 to 2031, there will be a 2% increase in pharmacist employment. 
Apart from this, 13,600 new pharmacy positions are forecast yearly, despite the modest percentage of employment expansion.
Pharmacists can use their skills in a variety of positions, such as the ones that follow:
Pharmaceutical Research Technician
Laboratory Technician
Clinical Research Coordinator
Medical Writer
Medical Representative
Above all, one of the most incredible benefits of being a pharmacist is earning an excellent living.
9. Extended Hours of Work
Pharmacy professionals are expected to exert physical effort at their jobs. 
Additionally, there is some physical risk of exposure at work from using hazardous tools or touching chemicals.
Some pharmacies are accessible twenty-four hours because patients need medicines daily and at night. Therefore, a pharmacist may serve there during the day, at night, or a combination of both.
In most cases, pharmacy professionals use their paid time off efficiently.
10. Work-Life Balance
Every day, pharmacists interact with a variety of people. For example, they would speak with patients to respond to their concerns, suggest over-the-counter medications, or share knowledge about healthy living alternatives.
Despite working long hours, pharmacists sometimes find time to
indulge their interests, 
care for elderly parents, 
travel worldwide, 
experience new cuisines, or do much more
On the other hand, pharmacists work until the end of the shift. 
11. Physical Fatigue
Although a pharmacist's job does not demand heavy lifting or other rigorous manual labor, they frequently spend a significant portion of the day standing.
They might not have any chances to relax or take a breather. This may prolong their fatigue and cause physical problems like foot injuries, muscle cramps, and other illnesses.
At the same time, as a pharmacist, you face the danger of severely affecting a patient if you provide the incorrect medicine, quantity, or instructions.
Even a tiny mistake may well have devastating effects on the patient and your profession.
12. Career Paths
It's necessary to know the different opportunities you can seek after graduation if you're considering a career in pharmacy.
You can work in a variety of industries, which include:
Drugstores and Pharmacies
General Hospitals for Medical and Surgical Care
Grocery stores and supermarkets
Offices of Physicians
On the other hand, Remote pharmacists handle prescriptions. They may respond to queries regarding medication interactions similar to those in hospitals and retail pharmacies.
Inpatient (remote order-entry review) 
Dispensing remotely (retail, outpatient, discharge)
Remote therapy
They frequently serve as consultants for medical centers and hospitals or manage medications for mail-order pharmacies, long-term and short-term nursing homes, and other enterprises in the same sector.
13. Overseas Opportunities
Pharmacists in remote positions can work virtually anywhere globally as long as they have access to the web, in parallel to physically serving in a neighborhood or local hospital. 
However, depending on your objectives in life, there are different countries where pharmacists can reside and work.
Australia
Singapore
Switzerland
Norway
Canada
Additionally, requirements and qualifications differ across countries. Therefore, you must research the qualifications for pharmacists in each nation, including,
Examinations
Language specifications
Licenses
Training duration:
Vaccinations:
Work permit
Being a traveling pharmacist is another way to develop one's career.
Professionals get to work in some of the best health settings in the nation, meet incredible people, and travel to new regions. And the compensation is significantly greater. 
To learn more, you can also see our posts on Dermatologists, Radiology, Dentistry, Biomedical Science, and Nursing.
Conclusion
Ultimately, the common public stereotype of pharmacists is someone who works in a sterile and dull environment, peeling through all sorts of medicine bottles, counting tablets, and drawing medication. 
However, this is only partially true, as the pharmacy can be a fulfilling career if you are willing to work hard and put in that extra effort to reach your full potential!