Are you interested in earning a degree with direction and significance in the medical field? 
A radiologist is a medical specialist who uses diagnostic imaging machinery to perform procedures and deliver a service. A career in radiology can be a better match for you if you appreciate the concept of being at the center of the action in a healthcare context.
Is Radiology A Good Career? 
Radiology is a good career choice. You'll work with patients to help them improve and learn about the body's workings. Furthermore, Radiology is a rewarding career, one of the highest-paying jobs in the medical field. In terms of education, a medical degree and an interest in medical science are requirements for becoming one. Lastly, one must develop medical and anatomical knowledge to pursue this career!
Here are nine factors that make becoming a radiologist a beneficial career move!
1. Imaging Technology
Imaging technology is a critical component of a career in radiology, placing rad techs at the forefront of innovation.
A four-year residency and medical school comprise a minimum of 13 years of experience essential for radiologists.
Radiology usually includes the use of machinery, such as:
X-rays
Ultrasounds
Imaging with magnetic resonance (MRI)
The technology used in computed tomography (CT)
Radiology technicians are responsible for helping doctors diagnose and treat patients. They will use these technologies in radiology to generate various scans of patients.
They analyze the images once it has been generated to diagnose the problem. For example, they could compare the patient's organ's image with a healthy system scan to find any irregularities.
2. Rewarding Career
Radiology is a fascinating and satisfying profession that uses imaging to assist patient treatment and diagnosis.
Your medical peers and patients value your skills, and the rewards are significant.
Radiology also offers excellent opportunities for research and innovation and a very flexible work environment.
Unfortunately, radiology has six tests to pass before earning the FRCR, making it a very academically challenging field. In addition, the work might be tedious and require continuous technological advancement.
Overall, there is a pressing global shortage of experienced radiologists. Therefore you will be in demand! 
3. Very High-Paying Jobs
According to the Bureau of Labor Statistics, on average, radiologists in the United States make $310,720 annually, or $145.06 each hour. Top earners in the field earn over $358,000 yearly. 
It is no surprise that radiologists are in the growing market and that compensation has risen in tandem with the growth. 
On the other hand, according to the Merritt Hawkins research, this even involves high offers for brand-new radiologists and signing bonuses varying from $10,000 to $50,000.
In many radiology residency programs, they provide a great set of benefits and rewards, including:
Health and disability protection
Vacation time and salary for holidays
Education financing
4. Passion for Radiological Science
Successful radiologists choose this profession because they are passionate about the radiological sciences.
This has a favorable influence on choosing this career because it also includes personal interest, a sense of success, and a feeling of being respected by the public.
Some professionals believe that making patients feel comfortable is essential to patient satisfaction, which is how they can contribute to service quality.
At the same time, others claim that being in the operating room is the most significant part of the process. 
They enjoy assisting doctors in achieving the greatest imaging so that they may perform the treatment.
5. Medical School and Qualifications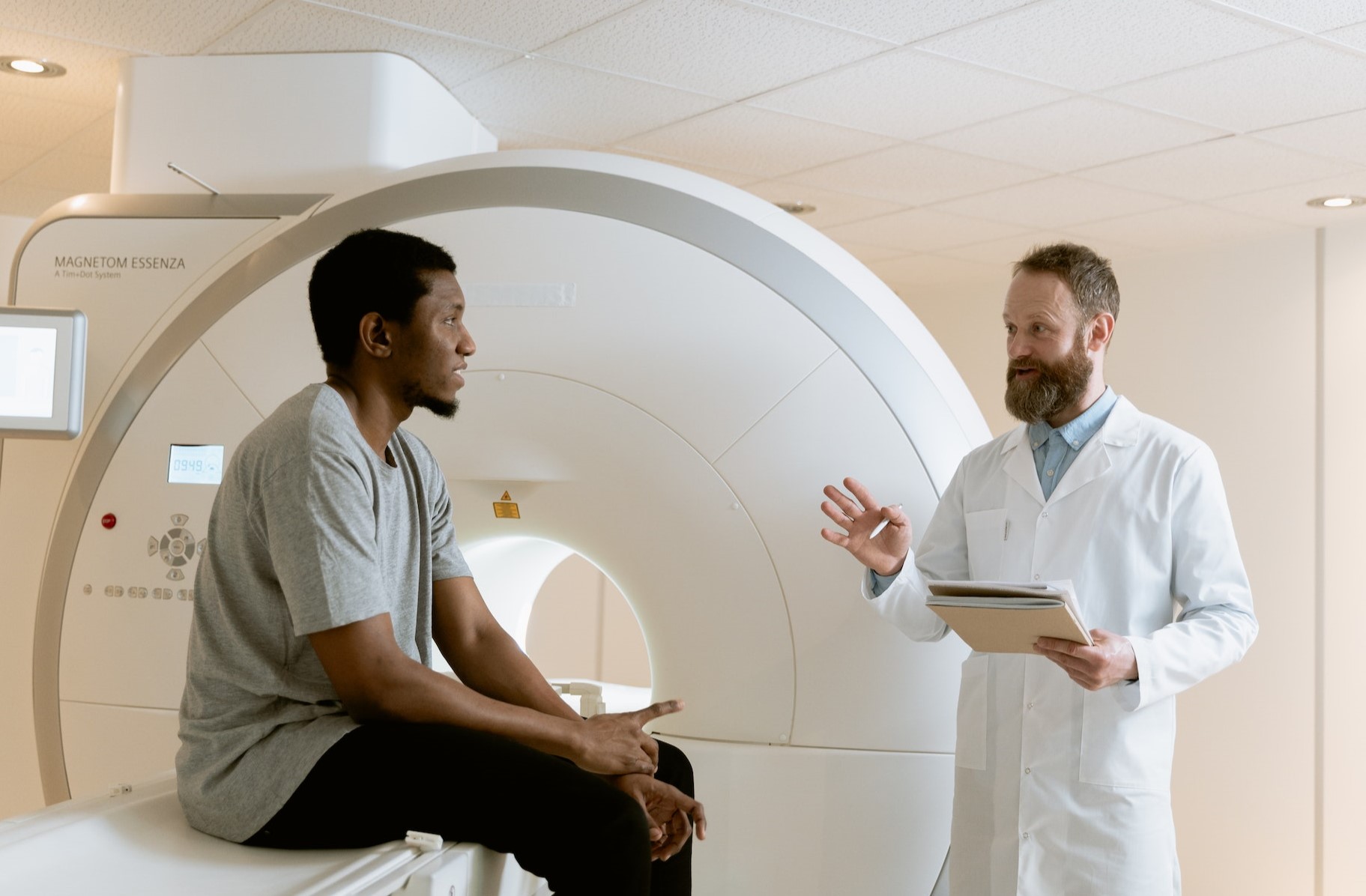 You can expect to spend between 11 and 13 years of schooling before receiving your license to operate as a radiologist.
A bachelor's degree generally takes about four years, but so does medical school. A radiologist's residency program will last about four years.
Some steps you can take to obtain this career are ranked below:
Step 1. Get your bachelor's degree
Step 2. Apply to medical school
Step 3. Participate in a medical school
Step 4. Finish your residency
Step 5. Enter a fellowship program
Step 6. Obtain your USMLE license and a board certification 
6. Medical and Anatomical Skills
Radiologists should refine their medical and anatomical knowledge and increase their skill sets.
You'll need to touch individuals directly and feel at ease around the human body. 
In addition, for optimal medical health care and safety, you should position the patients appropriately during diagnostic testing and treatment.
You will also use technology, methods, and instruments as a radiologic technologist to deliver care through equipment operation, upkeep, and calibration. 
Apart from the technical side, a radiologist should also develop care, being detailed & thorough, and adaptable.
7. Residency Training
You will work with patients during your residency program while seeing assistants conduct back-office duties.
From this point, trainees will watch numerous different radiographic procedures.
Additionally, trainees receive instruction on operating the darkroom, developing film, and possibly gaining first-hand experience.
Resident interns will assist the front desk in a hospital setting by accessing records and calling patients for confirmations. Furthermore, they will acquire office process knowledge of proper hygiene in the operating room.
Additionally, residents learn how to use tools and software like:
Fluoroscopy
Ultrasound
Echocardiography
Radiation therapy, such as PET
PACS and RIS software
8. Career Outlook
A lot has changed since the pandemic's early stages. It is evident that individuals who were looking for work as radiologists now have a broad range of options and more workplace flexibility.
The number of radiologists and MRI technologists will increase by 6% throughout this decade.
You can pursue the following career paths:
Cardiovascular technologist
Radiation therapist
Sonographer
Radiologic technologist
MRI technologist
9. Work-Life
Almost the majority of radiologists work in a hospital or medical institution. However, they may also work in the:
Outpatient settings
Emergency care
Precision medicine clinics
Throughout their workday, radiologists usually spend a lot of time standing while also possibly lifting and transferring patients, office equipment, or hospital instruments.
However, they get vacation time and paid time off. 
To learn more, you can also see our posts on Nursing, Dermatologist, Biomedical Science, Pharmacy, and Dentistry.
Conclusion
Ultimately, radiology is a career that will provide you with ample opportunity for personal growth. It's a great career choice for those who enjoy working with people and are interested in the human body.
If you love science, technology, and medicine, becoming a radiologist may be right up your alley. It's an exciting field that is constantly changing as new technology emerges!
Although the work is intense and demanding, the pay is exceptional. As a result, the radiology field will continue to be in demand for many years. Therefore, it would be an excellent choice for anyone interested in a rewarding healthcare profession.