Every major has its ups and downs, but advertising is one of the most popular majors in higher education. Advertising professionals are in high demand because they're considered good at what they do: selling products and services.
Let's find out if an advertising course may benefit you!
Is Advertising a Good Major?
Advertising is an excellent major because it is a highly versatile degree program. This discipline prepares you to create engaging, memorable, and persuasive ideas for your products, services, and brands. Additionally, students can choose from various concentrations, including print media, digital media, broadcast media, public relations, interactive design, and visual communication design. Lastly, jobs in the sector are growing rapidly with excellent salaries. However, there is a competitive job market. 
If you're an advertising student looking for advice, this long answer is for you! We've got nine reasons for you. Stay tuned!
1. Advertising Specialization
The main objective of organizations includes making a profit by selling items and services through marketing tactics. 
For those who want to engage someday in marketing, an advertising major would provide a solid background. 
Additionally, choosing an appropriate minor is significant for advertising students to have a well-rounded classroom achievement and a more specific qualification.
Most programs in advertising provide lessons in:
Content creation
The principles of advertising
Psychology and sociology 
Marketing principles
Audience analysis
2. Advertising is Versatile
Advertising is a good major since it is incredibly versatile and may lead to 
a wide variety of well-paying, 
in-demand positions with outstanding job satisfaction and 
prospects for continuous learning.
According to studies, advertising industry professionals are generally content with their jobs. However, due to its flexibility, students can determine whether it matches their personality.
Additionally, due to intense competition in the sector, advertising students will likely need to pursue additional credentials or consider other programs to keep up with market trends and technological advancements.
Students may generally expect continuous and increasing employment in the advertising market.
3. Qualifications
You can start a career in this area by obtaining a degree from a reputed college. 
There are primary classifications of degrees in advertising:
Associate degree (2 years)
Bachelor's degree (4 years) 
Master's degree (2 years)
Doctorate (2.5 years)
Online (3-6 months)
Certifications (3-6 months)
Since undergraduates learn to develop sophisticated advertising campaigns and pitches for clients, advertising curriculums are incredibly competitive.
The coursework covers a variety of advertising-related topics, including
Media Planning
Art Direction
Copywriting
Branding
Overall, current trends and culture impact this cutting-edge field, which is the most apparent element in advertising degrees.
4. Prerequisites and Work-Integrated Learning
The following prerequisites may be required to enter the Advertising programs:
certified copies of your transcripts 
letter recommendations
student must complete a Statement of Purpose.
In this major, students must complete internships by participating in marketing agencies and attending student competitions.
These opportunities provide students with the real-life setting and skills necessary to prepare for a competitive career in the industry, with the support of academics and off-campus mentors.
5. Career Paths and Certifications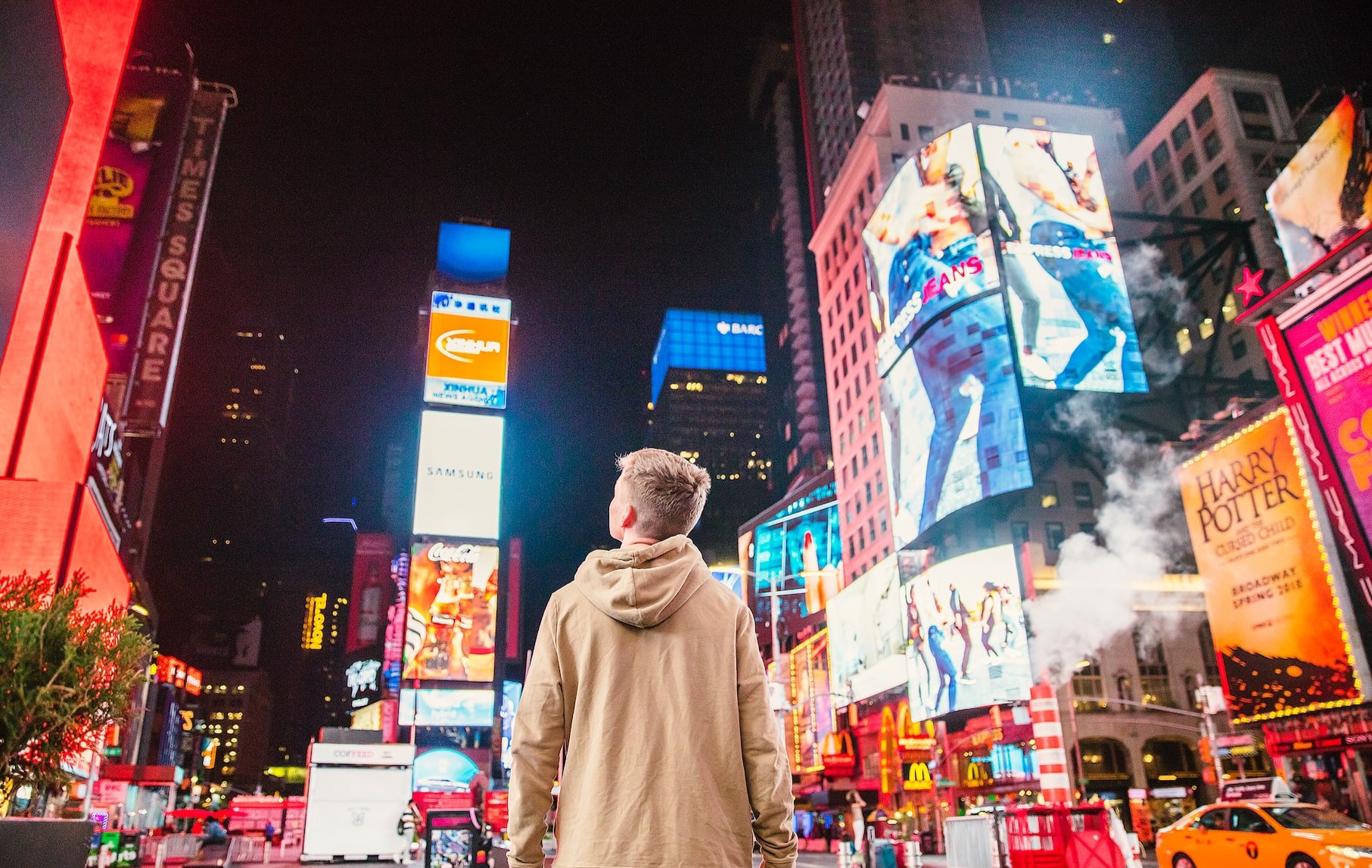 Growing within the sector may require additional certifications. Here are some of the certifications that graduates recommend:
Microsoft Advertising Certifications
Google Ads Certification
Facebook Blueprint Certification
SEMrush Certification
Graduates in advertising may join the workforce in a range of sectors, including:
New Business
Account Services
Creative
Production
Interactive
Social Media
Media
Above all, students who have advertising certificates will be well-equipped. Additionally, it will improve your chances of securing employment.
6. Creative Area of Study
Advertising is one of the most straightforward majors—an average student studies for 12 hours per week.
Students should attend some of the central core classes like:
Introduction to Advertising
Creativity and Campaign Planning
Production Techniques and Methods
Principles of Public Relations
For some students, it might be challenging to be more creative in written and verbal communication and learn organizational skills.
However, future opportunities for an advertising course are significant. 
Even though their course curriculum delivers less technical expertise than engineering or accounting majors, it is still a passionate study area.
7. Software Skills
In this major, students receive training in various software tools that will allow them to grasp the digital tools used in the advertising industry.
Some of these tools include:
3D Animation (Photoshop CS6 , 3ds Max)  
Web Design (WordPress, ProcessWire)
Graphic Design (Adobe Photoshop Elements, Filmora)
Regular assignments and evaluations include,
presenting unique projects, 
advertising campaigns, 
filming and photography, and 
internet campaigns.
During their final year in the university, they exhibit their thesis as their final requirement to graduate.
8. Academic Requirements
To earn their degree in advertising, students must complete 120 credits, of which at least 49 must be in advertising-related coursework.
Additionally, writing, public speaking, teamwork, problem-solving, and deadline management are all emphasized in advertising classes.
However, some students may feel overwhelmed by participating in an advertising class. In addition, keeping up with the most recent developments in the marketing and advertising industry could be exhausting.
Since practical assignments for social media campaigns are becoming increasingly more competitive, the stress in advertising programs is inevitable.
Graduates encourage students to stay current with this transition since creative innovation is more critical than ever.
9. Career Paths
To compensate for the overlaps, students typically continue some projects and written assignments at home after school.
Generally, since advertising students are passionate about what they do, it doesn't bother them if they mix academic and personal time.
Upon graduation, students in advertising expect to use their creative and strategic qualities in a wide range of sectors.
They can eventually work for a studio or agency that represents brand names. Graduates might use their skills in the following agencies: 
Publishing
Corporations
A Nonprofit
To learn more, you can also see our posts on Marketing, Digital Marketing, Accounting, Business Statistics and Animation.
Conclusion
If you are creatively independent and want to make a promising career after graduation, majoring in advertising could be a great choice. 
However, you should be ready for a tough job market. You should also be aware that good grades in this competitive major will lead to opportunities in the marketing industry.
Ultimately, an advertising course can lead to a bright future in a growing industry. The Bureau of Labor Statistics notes that roles in the sector will grow by 10% annually, with 35,300 new jobs added each year.