Positively, now is the ideal time to get work done and pick up new abilities. Why not try learning animation?
Animation is the art of giving life to inanimate objects or illustrated or 3D-produced characters. It is developed by rapidly presenting a sequence of images one after the other to convey the sensation of movement. Let's proceed step by step with these guidelines!
Is Animation Hard?
Animation is one of the most fundamental skills for a digital designer to have. It's a complex process of styles but incredibly rewarding. The work environment is high-pressure and fast-paced, requiring artistic skills and a deep understanding of design principles. Lastly, designers should know vocabulary, types, and processes because they can make or break a project.
If you want to learn more about what it takes to be an animator in the 21st century, check out the resources below!
1. Complex Process 
Animation is a sophisticated process with many complex approaches and styles, each having features and drawbacks. 
Not that it's rigid by definition, but it takes a lot of time.
Practice is the most prominent factor you can do to become excellent. Storyboarding, animatics, and the actual products come next.
Because our eyes can only hold a vision for about a fraction of a second, the brain rapidly merges many shifting images.
Additionally, in learning animation, you will discover animation principles, including:
Squash and stretch
Appeal
Anticipation
Slow in and slow out
Exaggeration
Staging
Timing
Solid drawing
2. High-Pressure Work Environment
One cannot learn animation in a single day. The required competencies could take a year or even decades to develop.
Stress can also be a component of this job. If you try to ease your tension whenever feasible, you will handle your work easily.
Moreover, the skill to draw and sketch well is no longer sufficient to thrive at it. Nowadays, a job at a leading studio may require knowledge of both coding and scripting.
Despite this, working as an animator may be exciting and rewarding, an average animator gets decent compensation, and the employment prospects are favorable. Animators, on average, make $86,220 annually, with top earners making over $131,000 yearly. 
3. Rapid Display of Imagery
Storytelling through motion has evolved over the years, starting with shadow puppetry around 200 A.D. and continuing with the magic lamp, the first actual picture projector, in the 1650s.
In learning this skill, beginners use computers and other technological devices in their practice. Their skill set comprises:
Creating Designs
Writing Script
Converting Real Images
Multimedia Campaigns
Editing
Beginners can get employment at animation firms where they can create demo reels, work on critical scenes, and build motion information.
Students may encounter a demanding work environment with a lot of pressure to finish their designs under strict deadlines.
4. Artistic Skills
Traditional artistic skills and cutting-edge computer skills are blended to produce modern animation.
Animators typically have a foundation in design or some mix of professional art education and working experience in:
Color Theory
Drawing And Composition
Design Principles
Media Theory
Storyboarding
Currently, most animators use computers to model, color, and duplicate visuals. Various computer skills encompass
Motion Capture Software
Animation Fundamentals
Computer Generation Programs
Game Art And Design
It's also necessary to be knowledgeable on animation software and tools to develop these skills, considering:
3ds Max (Autodesk)
After Effects (Adobe)
Animate (Adobe)
Blender (The Blender Foundation)
5. Animation Vocabulary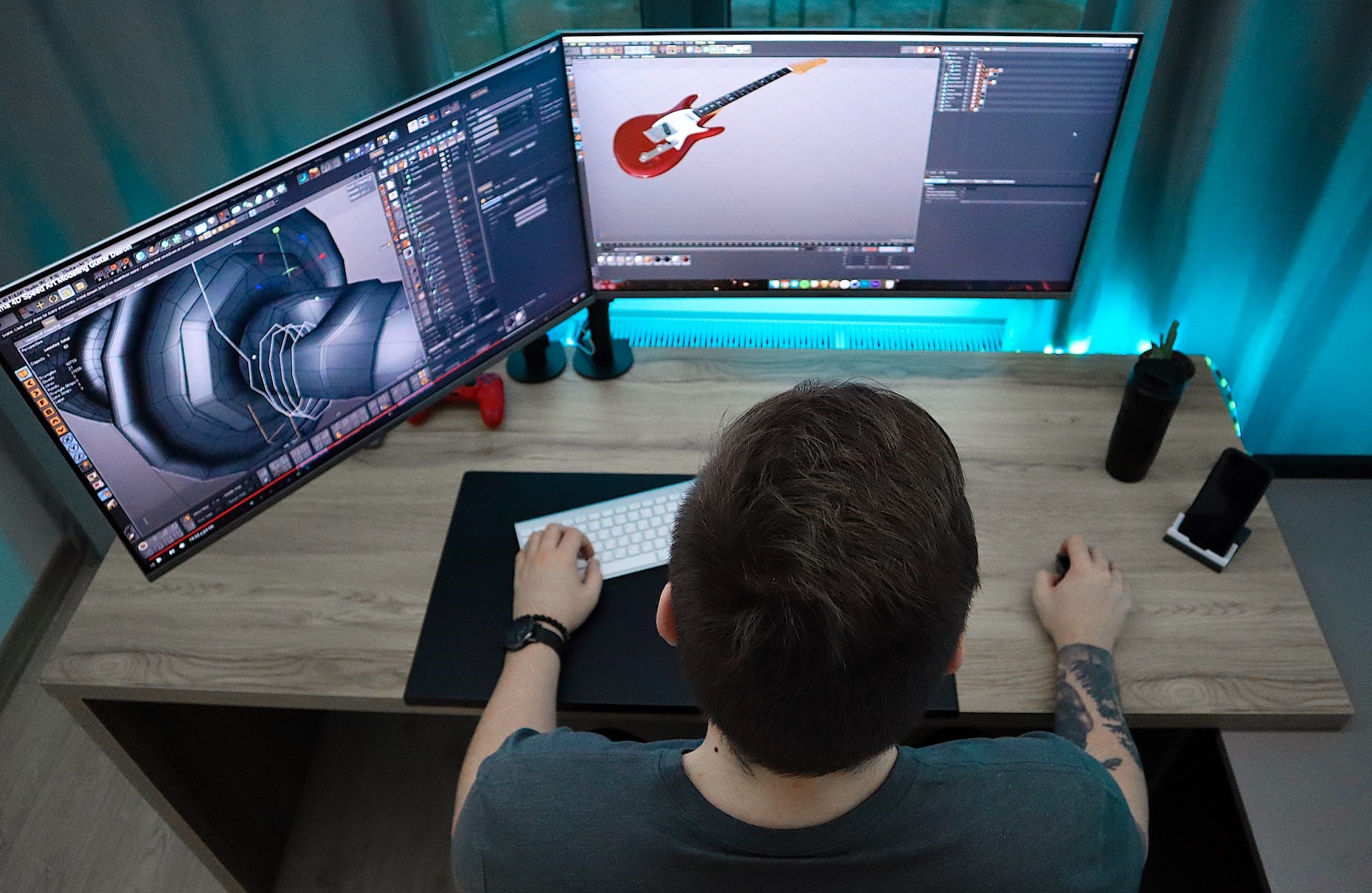 Understanding the vocabulary and technical phrases used in the animation and filmmaking businesses is necessary for beginners.
Timeline
Rate of Frame
Scenes & Shots
Compositing
Keyframes 
Breakdowns
On the other hand, it's true that Adobe Photoshop, which costs US$20.99/mo monthly, is the best place to start for newcomers.
You can take the necessary steps below:
Step 1: Prepare Your Storyboard 
Step 2: Establish Your Workspace 
Step 3: Developing Your Framework
Step 4: Creating Your Static Images
Step 5: Select Playback
You can also enroll in courses such as:
12 Principles of Animation with Justin Harrison – $19 ((Udemy)
The Beginner's Guide to After Effects – $99/year (Skillshare) 
6. Playtime to Profit
In learning animation, you have the potential to become a successful animator, even if you are getting into it as a passion.
Some even began to sell artwork on the Reallusion website's 2D Marketplace and launched their Theme Stores.
Their interest in online creation became their full-time career as the market for digital content developed.
Overall, if you are passionate about being creative and making exciting concepts, you should work as an animator.
7. Hardware and Software Tools
To begin your animation journey, you'll need some basic hardware.
It would be best if you had a drawing tool for software-based 2D animation. You can utilize traditional painting and drawing programs that are accessible for Windows and Mac.
Consider purchasing a cheap drawing tablet and investing in a sketching trackpad.
Second, consider the following factors of prime importance when choosing your gadget:
CPU
RAM
GPU
SSD/HDD
Mouse
For both 2D and 3D drawing, consider using free, freemium, or paid applications.
2D
Solid Edge 2D Drafting Siemens
LibreCAD
QCAD
DraftSight
NanoCAD
3D
Putty3D
Umake
3DC
Morphi
Microsoft 3D Builder
Generally, it is best to set aside between $1200 and $2,000 for these tools and technologies.
8. Time-Consuming
As was previously stated, learning animation is a procedure that may take a year or longer before you truly begin to master the relevant skills for it.
Be patient with both yourself and the animation process across the board.
Work in animation is meticulous and time-consuming. Generating just one minute of motion can take several days or weeks. 
In addition, you'll spend a significant amount of time looking closely at a screen and evaluating movements that occur in a split second.
While challenging, the animation is amusing and frequently allows you to discover your inner self.
9. Practice Sketching
Suppose you're intimidated by everything and want to know how to improve your animations. There are several simple and easy methods to begin enhancing your capabilities.
Examine actual movement
Use practice exercises
Imitate other animations
Find a software
Begin with a GIF
Practice sketching in three aspects, and concentrate on how the volume, weight, and balance of each object in your animation feel natural.
You'll undoubtedly make several poor animations at first because energy is complex. But continue practicing, and remember that anyone successful today starts right where you are.
10. Avoid Rushing Through the Details
Students typically prioritize quantity over quality. This refers to specifics like delicate movements and accompanying acts.
People in the industry who are recruiting typically recognize the significance of quality work above a hurried project.
At the same time, some novices over-animate a scene by showing too many details in a brief period.
As a result, it will make the video more challenging to understand, and the viewers won't be able to consider any of the information you're seeking to get through.
And finally, some animators frequently need to change the client's trademark style. They often need to pay more attention to the fact that each client has unique animation patterns, palettes, fonts, and concept art.
To learn more, you can also see our posts on Programming, Digital Marketing, and Advertising.
Conclusion
To sum it up, animation is complex. It's a highly technical, time-consuming process that demands commitment and practice to succeed. Additionally, it's one of the most competitive industries in the world right now. 
However, persistence and consistency will be your biggest allies as an animator, so don't ever count yourself out.