Digital marketing is the future of business. Globally, consumers are spending signification more time online making purchase decisions. There is an obvious demand for outstanding results in this new digital landscape.
Digital Marketing can be perfect for students who want to learn how various companies market their products online based on their target audience. Let's check how this opportunity could be the right one for you!
Is Digital Marketing Hard?
Digital marketing is not hard. As no formal qualifications are needed, it has a low barrier to entry. However, it has immense competition. To succeed in digital marketing, one should thoroughly comprehend online strategies, including market research, consumer intent, content, and channel optimization. Mastering these concepts takes time, effort, and relentless practice.  
Suppose you're wondering whether to get into digital marketing. In that case, you should know a few things before finalizing your decision, so tune in!
1. Digital Marketing is Simply Online Marketing
Digital marketing, sometimes referred to as online marketing, uses the internet and other digital communication channels, such as search engines, websites, and social media, to connect brands with potential customers.
As a student or professional in digital marketing, you must dive deep into today's multi-channel world to find engaging methods to utilize and understand its potential fully. 
By interacting with clients online, an aspiring marketer may increase brand recognition and put their company in the spotlight when a customer is prepared to make a purchase.
Aspiring marketers taking this course should know that digital marketing utilizes marketing tactics typically through internet-connected devices!
2. Professional Diplomas and Online Courses in Digital Marketing
Popular courses in digital marketing include:
Professional diplomas
Online paid digital marketing courses and credentials
Free online digital marketing certificates and credentials
You will study marketing subjects like search engine optimization (SEO), social media marketing, web analytics, e-commerce management, and website creation.
To start with, a free 45-minute master class on the fundamentals of digital marketing will help you comprehend the curriculum.
Paid courses may take three to four months to complete the online digital marketing course, requiring roughly 12 hours of study per week!
On the other hand, a bachelor's degree, although more comprehensive, generally takes four years to complete. The degree focuses on marketing, covering both the online and physical aspects.  
3. Digital Media Concepts
Digital marketing has as many subspecialties as there are multiple ways to communicate with digital media.
As a student, you should practice enhancing your knowledge of digital marketing strategies like email marketing, advertising, affiliate marketing, native advertising, and content marketing.
You also learn about designing consumer experience, creating video and audio content, and using social media. 
Remember, there are multiple concepts in Digital Media, and it's consistently modified and refreshed. 
4. Qualifications to Become a Successful Digital Marketer
You don't need to be an expert at complex algorithmic data modeling to succeed in this course. Still, you do need to be able to comprehend what the statistics are trying to tell you.
As a digital marketer, you can have fun and engage with the audience once you've mastered this curriculum.
According to consensus by certified graduates of this program, completing free online courses is more beneficial than attending college. However, it's critical to remember when searching for jobs that many employers look for formal college education in an applicant's resume.
Generally, there are no mandatory qualifications for this profession. However, completing comprehensive training either online or in college will significantly increase your chances of securing the position you've always wanted!
5. Micro-Credentials and Certifications in Digital Marketing
As was previously indicated, there are no such prerequisites for digital marketing in terms of education.
You can choose a micro-credential certification focusing on a specific area of digital marketing to start your academic path in this field. 
However, you can pick from various courses, like those provided by online platforms.
Additionally, enrolling in an advanced certification course online will enable you to learn cutting-edge material that will be useful when applying for jobs!
6. Early Career as a Digital Marketer
As a digital marketing beginner, you usually carry out entry-level tasks in a company's marketing department. Alternatively, if you are starting your own business, then it may include working on your client's online business platform. 
Such trial assignments often entail practical experience in advertising, market research, controlling social media accounts, and helping the analysis department.
Aspiring Digital marketers should also learn organizational skills. Lastly, it pays to be a great team player with improvisation skills as this industry needs originality and unique concepts!
Freshman students pursuing this field have a better chance to impress recruiters in the future and land higher-paying jobs by showcasing their talents learned earlier in their careers. 
To learn more you can also see our post on Digital Marketing Career!
7. Global Opportunities in Digital Marketing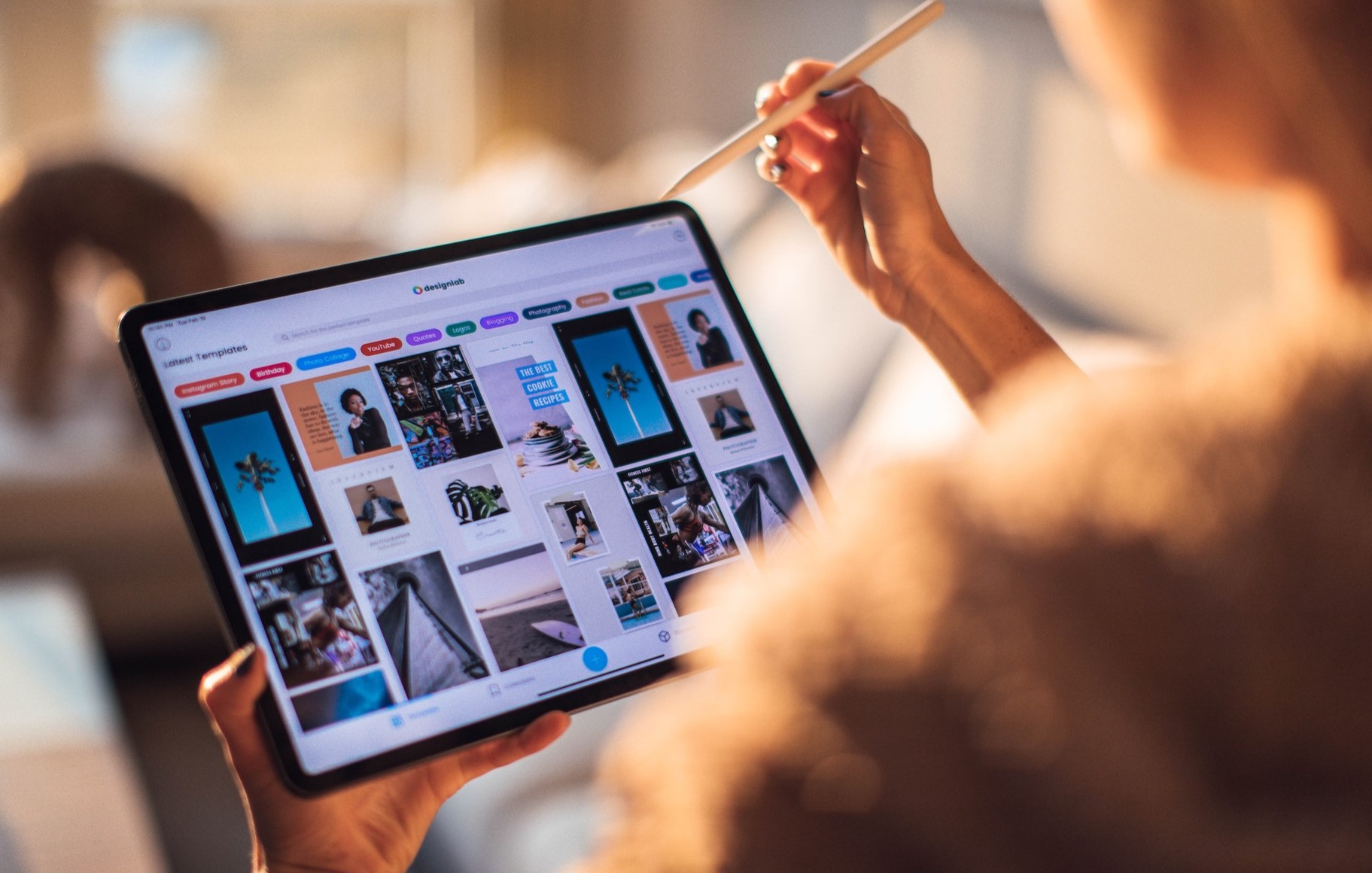 College students may prefer to take a few courses in Study Abroad programs. Alternatively, you can enroll in short programs while on holiday in countries such as Australia, the U.K., Canada, etc. 
At the same time, full-scale postgraduate degrees offered in conjunction with management or marketing programs may also be a good choice for someone wanting to switch careers and move overseas. 
Students could learn from different cultural perspectives. Many early to mid-career professionals take this route of working and studying in a foreign country. Employers particularly value global experience and pay higher salaries to these professionals. 
8. Work From Anywhere as a Digital Marketer
An advantage of digital marketing is that one can do it from anywhere. 
Many in this field don't need to leave their home and spend time traveling. In contrast, some may prefer to work in coworking spaces close to home. An internet connection, a laptop, and your skillset are all you need.
Overall, working from home is a significant benefit of digital marketing.
9. Digital Marketing Freelance Superstar
Content Manager Strategists, Digital Marketing Managers, SEO Executives, Content Marketers, and Social Media Marketers are a few positions in this industry.
At the same time, you can also search for self-employment positions on websites like Mayple, GrowTal, Upwork, Fiverr, and PeoplePerHour to market your freelancing skills.
Keep in mind that every firm needs digital marketing experts, regardless of your area of expertise. 
After all, there are many niches to develop your expertise in digital marketing to achieve this level of experience. 
10. Low Barrier and High Competition in Digital Marketing 
Digital Marketing requires a variety of challenging and diversified abilities. 
For instance, businesses run many marketing campaigns. There is consensus that it's difficult for a campaign to stand out because marketing professionals worldwide are vying for an internet presence.
Because digital marketing is evolving so quickly, course material often becomes obsolete.
For competitiveness, schools and training programs include real-world coaches as guest speakers in their classes to keep the course material up to date and highly industry-focused!
11. Cost of Digital Marketing Courses
A master's degree in digital marketing can cost between 23,000 and 76,000 USD in tuition at U.S. universities.
At the same time, it might be as cheap, between $19 and $5995 for online courses. 
However, there are various learning methods, virtual classes, on-demand internet training, and classroom training.
If you aim to prepare for innovative digital work initiatives, you may choose to go with hybrid courses!
12. Digital Marketing Requires Technical Skills 
An important consideration for a digital marketer is the ability to use technology. An aspiring digital marketer should have basic knowledge of using computers. 
Digital Marketers also work with multiple CRM systems, online website tools, mobile phone applications, and software that designs marketing content and templates. 
Finally, knowing how to analyze data and write reports will come in handy whether you are a student, an employee, or run your own business. 
13. Market Research in Digital Marketing
A digital marketer is adept in market research. Therefore, gathering data from surveys and using analytical tools to understand consumer behavior is critical.
Other methods include gathering feedback, creating study groups, and running A/B testing.  
After all, making informed decisions is key to success in this field. 
To learn more, you can also see our posts on Marketing, C Programming, Information Technology, Advertising, and Interior Design.
Conclusion
Therefore, digital marketing is not hard to learn. There are challenges like higher competition, constant learning, and a lengthy process to build a strong superstar portfolio. 
However, learning digital marketing is worthwhile. It is an incredible subject to learn new skills or broaden your knowledge. 
As we have discussed, there are no formal requirements to be a digital marketer. However, college degrees or online courses ensure that one can quickly get employment.