Are you passionate about seeing new places? Do you enjoy meeting people of different cultures? Are you a skilled communicator and comfortable in various situations? If so, a career in tourism management might be right for you.
Tourism provides countless opportunities to grow professionally. This industry will challenge you, and your skills will become polished. But first, we'll review a few benefits of the tourist management career.
Is Tourism Management a Good Career?
Tourism Management is a great career path because it combines travel, hospitality, and tourism. It offers lucrative pay plus the chance to see the world. The tourism industry is always looking for new ways to attract people from around the globe to visit their cities and countries. Lastly, being in this field requires top-notch customer service skills.
Tourism management can be a great choice if you're looking for a career that will take you across the globe and teach you incredible guest service skills. Let's begin!
1. Hospitality and Travel Industry
Tourism is essential for all countries around the world. It contributes to the attractive representation of the nation's identity and worth.
All aspects of the accommodation and travel sectors are under the umbrella of tourism management. 
The majority of those who work in the tourism industry are engaged in the following:
Hotels
Recreation
Cruise
Leisure 
Air Crafts
There are various local and international job opportunities, and career in the tourism sector remains viable and steady. 
With such a dominant performance, getting employment in this sector shouldn't be difficult, especially if you graduate with a tourism-related major. 
2. Industry Setting
Tourism can be a fun line of work because it involves getting to know new people from various cultures, traveling, and making lifelong friends. Additionally, it creates cultural knowledge and education.
Although the work schedule seems flexible, it is always a "game on" setting in which you may not be able to select your shifts and work days, nights, holidays, and weekends.
Due to the constant changes in the tourism industry, professionals must adapt to the latest trends to attract tourists.
Overall, this occupation allows you to tour the world, try new cuisines, and get a ton of stamps on your passport!
3. Lucrative Compensation
The tourism management sector offers lucrative compensation.
According to the Bureau of Labor Statistics, hotel and lodging managers earn, on average, $67,770 annually, with top earners making over $103,000.
The unique part about a profession in Tourism Management is that you can quickly move up to a role with a bigger paycheck.
Additionally, food service managers earn $63,970, with top earners making over $98,000. Above all, there are many other jobs in the sector, such as,
Human Resource Manager
Sales Manager
Tour Director
Guest Services Manager
Curator
On cruise ships, along with salary, employees also enjoy perks like:
Lodging And Meals
Health Care
Meals
Gratuities and tips
However, cruise ship employees frequently put in long shifts, which results in higher hourly pay.
4. Passion for Traveling
Working in this field is more enjoyable than exhausting. Staff in this field can work from a single location abroad or travel frequently.
Engaging in this industry is a dream come true for individuals who enjoy food, visiting new places, and meeting people.
Some people decide to work in tourist management because 
it will prepare them for working in a global setting and 
make them more sensitive to the demands of visitors from various cultural and social backgrounds.
Conversely, others view it as a profession that welcomes a broad range of transferable skills. 
Above all, this career allows them to express their hospitable nature naturally.
5. Qualifications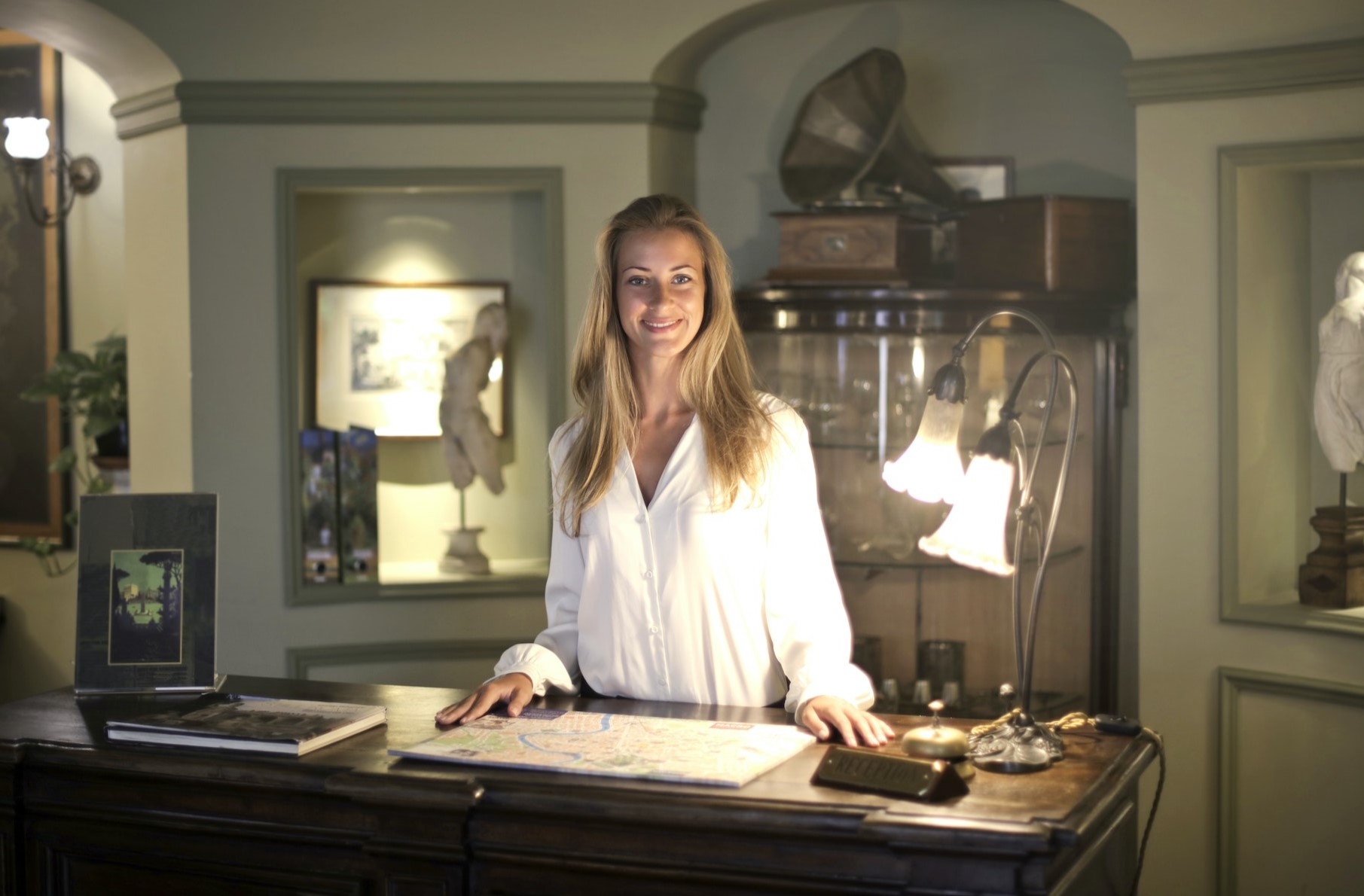 Many academic institutions worldwide offer tourism management degrees, which can significantly benefit long-term work opportunities.
Since the industry can be highly competitive, one must have the necessary credentials and establish oneself from other candidates.
Some of the undergraduate tourism management courses include:
BA in Travel and Tourism
BA in Tourism Studies
BBA Travel and Tourism Management
However, you don't need a degree if you want a part-time, entry-level job at a hostel, cafe, or hotel. 
Additionally, one can also enroll in self-paced tourism courses and earn certificates such as,
Sustainable Tourism: Society and Environmental Aspects
Strategic Planning in Tourism Industry
Tourism Industry – Sectors and Career Development
6. Skills in Tourism Management
The capability to provide excellent customer service is among the essential qualities in tourism management since it helps build trust and relationships with the customer. 
Furthermore, having strong communication and interpersonal qualities is necessary. Being proficient in at least one language other than English is highly beneficial and sometimes a requirement. 
It's also fundamental to have attention to detail and multitasking skills. 
Among the necessary technical skills one should acquire include:
Experience with computer reservation systems and ticketing systems
First Aid 
Handling of money and foreign currencies
To succeed in this field, you must have the capability to transcend one's cultural norms and be culturally aware.
7. Internships
Job boards should be a credible stepping stone to finding employment in this industry. Some of the job sites involve:
HCareers
HospitalityOnline
Hosco
HospitalityJobs.com
AllCruiseJobs.com
Indeed
Some graduates of tourism management programs acquire experience from international internships. Some focus areas are software, marketing, business, conservation, tourism, and the arts. 
A few different kinds of internships include:
International Internships with Credits
Summer Internships Abroad
Non-Profit Internships
Service Learning
Job Shadowing
Work Placements Abroad
Employers find it particularly impressive when candidates have international work experience from their internships abroad. Thus, showcasing your ability to interact with foreign coworkers would be valuable to your profile.
8. Career Outlook 
According to US BLS, tourism management jobs will grow by 20% annually this decade, with approximately 7,500 new jobs added each year.
Hotels are experiencing staff shortages in every department. The following positions could be an excellent start to a career in this industry
Assistant Cooks
Front-of-house staff
Housekeeping management
Sales
Additionally, you might anticipate finding work in the following industries:
Hotel and Accommodation
Entertainment and Leisure
Event Planning
Food and Beverage
The sector may provide benefits like flexible work, paid vacation trips, meals, and leave. 
9. Work-life Balance
Due to its 24/7/365 operations, the tourism industry differentiates itself from all other businesses.
Because of this, tourism management professionals experience:
Working long hours
Conflict with social lives
Effects on sleep cycles
Employees may likely work overtime on weekends, nights, and holidays.
As a result, staff dreads missing out on their social or family life. In addition, they tend to acquire work-related stress from demanding hours mixed with a fast-paced workplace.
To learn more, you can also see our posts on Digital Marketing, Interior Design, Web Design, and Food Science.
Conclusion
Tourism is booming, constantly establishing new facilities and bringing in more individuals. 
As you can see, Tourism Management is one of the highest employment careers in the world. 
Ultimately, the possibilities for growth are endless, providing ample security for someone pursuing a career in this field.