If you're wondering if web design is a good career choice, you should know that there are many opportunities and lucrative jobs in the industry. 
Web design will be one of the hottest careers this decade. So let's find out if web design is one for you.
Is Web Design a Good Career?
Web Designing is a promising career because it's a full-time and flexible job with benefits. In addition, web design has become synonymous with success in this economy, providing excellent job security. Web design is a credible career that will allow you to work in an innovative environment focused on establishing a website. Furthermore, it is a lucrative career choice that can lead to a high earning potential that requires no formal education. 
This article will help you understand the web design industry and how it might fit into your career plans. Let's begin!
1. Build and Design the Website Interface
Web design is key to the success of a website. A web designer or digital interface designer is a specialist in the information technology industry in charge of developing website design, style, and appearance. 
Web designers essentially create the look and feel of a client's website. Additionally, the user experience of a webpage depends on the formatting, placement, visuals, font, colors, logo, and content presentation.
Web designers use their technical and artistic expertise to improve the user experience on a webpage. 
Not everybody can decide to begin work as a web designer; you must understand how to translate your natural creative talents into a language that the internet can recognize!
Besides, if clients like your designs, then you may get the possibility to work with them on subsequent projects.
2. Credible Career Choice
Web development is a credible career choice for aspiring students.
Web development professions include numerous benefits, such as 
employment stability, 
high-paying job, and
benefits and flexibility.
However, the competitive nature of the job is one of the difficulties faced by those who undertake web design.
3. High Earning Potential
Web designers are well rewarded for their work, with the typical web designer earning between $48,930 to $156,680 annually. According to the U.S. Bureau of Labor Statistics, the average annual income in this occupation is around $95,460. 
They are among the most flexible and in-demand professions in the digital sector. Yet, at the same time, the starting compensation for a junior web designer in the industry is $50,123.
On the other hand, a freelancer can make around $30 and $85 per hour. So, while maintaining your full-time job, try side-hustling on Saturdays and evenings if you're looking for extra money.
You'll earn and higher income as you acquire more knowledge and experience!
4. Creative Imagination
Creating and building a website allows for creative imagination, which is a significant driving motivation for web designers. 
Additionally, you must understand the complexities of website creation and delivery and the numerous software tools and applications available to you to achieve this.
Lastly, it would be best if you were innovative in arranging that information in a manner your audience can comprehend.
Providing a pleasant user experience for web users is a top priority. 
A web designer also aspires to career enhancement like decent compensation and development!
5. Formal Education is not Mandatory
For web designers, there are no formal educational requirements. 
Courses in web design are accessible at the certification, associate, bachelor's, and master's degrees through universities, online classes, and community colleges.
While associate degrees in website design provide more in-depth research than certificate programs, an online certification allows students to explore web principles and coding languages.
For full-time undergraduates, web design bachelor's degree programs typically take 3 to 4 years to finish.
A portfolio showcasing your professional website projects is one of your job application process's most significant and necessary elements.
6. Programming Languages and Skills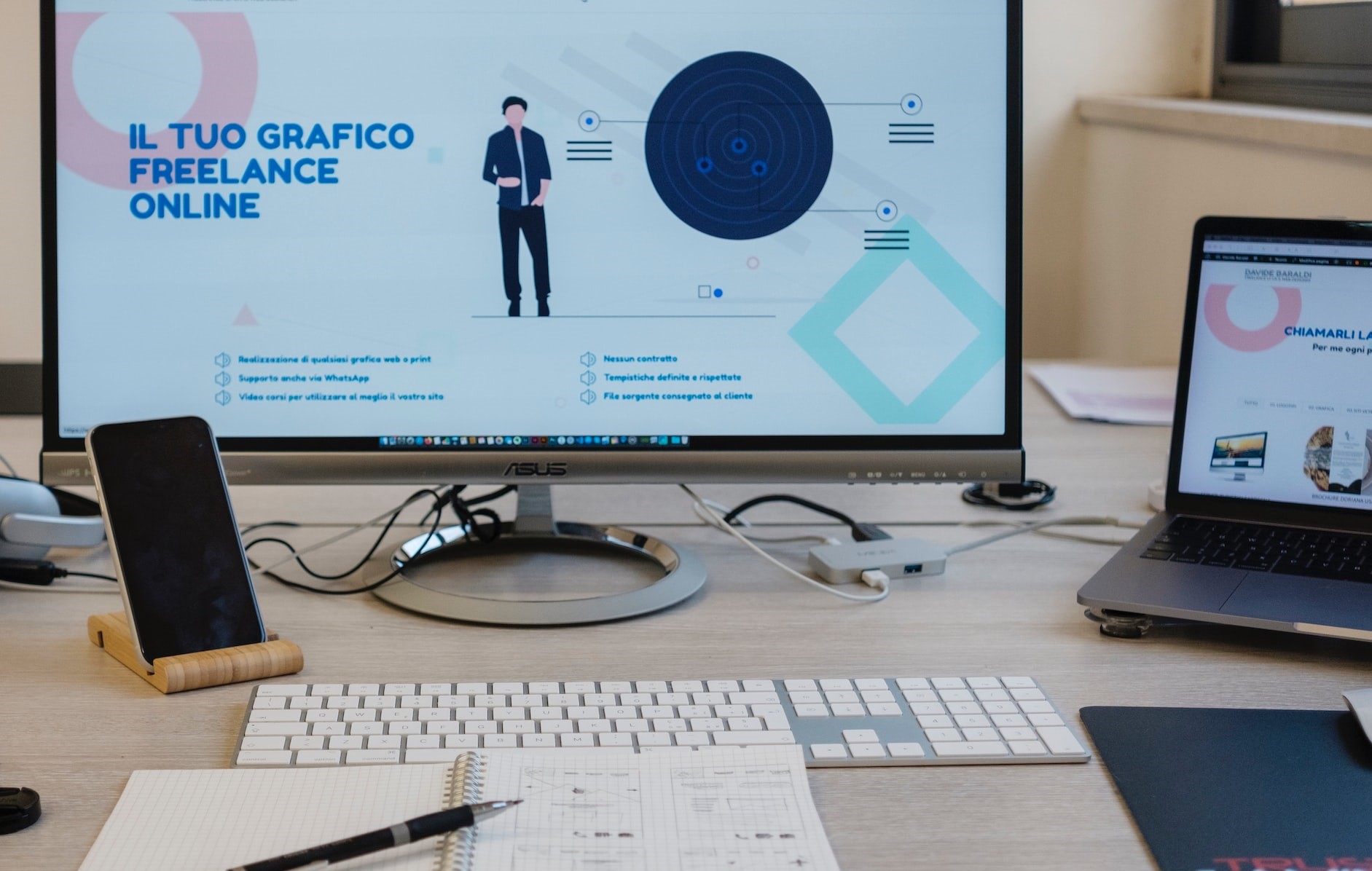 To work as a web designer, you must know the conceptual aspects of building websites.
Along with being tech savvy, the following skills come in handy to web designers: 
Graphic Design (Photoshop, Adobe, Sketch)
Programming Languages (HTML, JavaScript, Flash CSS, PHP, jQuery)
Search Engine Optimization (SEO techniques)
Web Design Principles
Among some of the soft skills to master are:
Good communication skills
An eye for design 
Creative thinking
Strong Attention to detail
Analytical skills
Overall, continue learning, practicing, and honing your skills to keep you current in your industry. Additionally, show clients that you have the skills and knowledge required to develop websites that satisfy their needs.
7. Freelance Work and Career Options
For those with adequate expertise, self-employment or freelancing work is frequently an alternative.
There are various options in one of the following areas:
Software Corporations
IT Advisory Firms
Specialized Web Design Services
Any Business that wants an online presence 
Create a website for yourself if you're just getting started. Regular website improvements will demonstrate your understanding of current trends to your first client.
Other career options include occupations like:
SEO Specialist
Software Tester
Systems Analyst
Web Developer
UX Designer
8. Job Outlook
Many companies rely on a web designer or team of designers to deliver the distinct, engaging, and well-designed services consumers demand.
This contributes to the web development industry's predicted growth of 23% annually until 2031, which is considerably faster than the average.
Professional growth is necessary for any career path. Still, it's significant for web design and development because of how things quickly evolve online. 
Your compensation may increase if you keep up with the times and have earned professional certificates, qualifications, and further education.
9. Work From Anywhere
Most web designers have full-time jobs. Though the number of hours differs, this usually equates to 40 hours a week. 
To fulfill the requirements of clients or employers, designers might have to put in extra time.
The work is primarily digital. As you can tell, you can work from any place in the globe as a web designer. A laptop and an online connection are all you need. 
This makes a profession in web design one of the most flexible and allows you to set your own hours to generate your monthly income. 
10. Working on Strict Deadlines
Web designing can sometimes be stressful when faced with a large project and strict deadlines. However, the industry is consistently related to late evenings and irregular sleep patterns.
For junior or mid-level designers, a day may typically include an average of 7 to 8 hours of work. 
On the other hand, some designers spend time unwinding while others study or practice new abilities.
Web designers believe that employees like them will eventually have to exercise better control to achieve work-life balance.
11. Continuous Learning Curve
Every job you ever have as a web designer will require you to have continuous learning credentials and certifications.
Additionally, the pace at which you improve your expertise barely keeps up with the rate at which you're forced to learn new ones because the industry is so dynamic.
As well as that, not only is there competition during job applications but also an underlying competitive nature among coworkers!
To learn more, you can also see our posts on Web Development, Video Editing, Digital Marketing, UX Design and SalesForce.
Conclusion
Web Design is a very flexible career, where you can choose to work based on a consultancy, project-based, or permanent basis. You need to have a good internet connection and a good knowledge of the latest techniques and requirements. 
Web designing is also a very high-paying job with an excellent industry outlook which is growing at 23% annually with 21,800 new jobs added yearly. 
Therefore, web designers' skills will continue to be in high demand for several years. Overall, web design is a career worth pursuing.