If you ask most people, they probably believe singing is a promising career. Sure, it's a good career option if you're in the industry and have a decent voice. But is singing such a good idea? 
Singing is the discipline of using the voice to generate melodies. The truth is singing is an excellent but tough career choice. Let me break it down for you.
Is Singing a Good Career?
Singing is a good career choice if you have a passion for music and recording and are lucky enough to have talent and the ability to appeal to a broad audience. Many singers have a decent income and enjoy their work. However, you can become extremely popular and wealthy if you are successful. Lastly, it is a challenging career choice as there is stiff competition. 
If you want to be an artist who sings professionally, there are many ways. Tune in!
1. Music and Recordings
A singing career is any career field that involves singing, recording, and music.
Because a singer is an artist, singing is an artistic endeavor. When someone is singing, their voice reflects their feelings.
Singers can perform in various genres, spanning jazz, folk, country, opera, hip-hop, and many more. Typical responsibilities of a professional singer usually include:
Play the music for live or recording audiences.
Participate in a band, choir, or other musical ensemble.
Record music that record labels will redistribute
Singing could be professional or informal, intentional or spontaneous. One can practice as a type of spiritual devotion, a passion, a source of joy or solitude, a ceremony, a study of music, or a profession.
2. Talent and Luck
Certain singers can achieve excellent financial success, fan following, and popularity with talent and some luck.
It might not be the best career for all, but it could be a decent choice for many. At the start of your profession, you may need to work without pay or take up part-time work to support your lifestyle. Income starts growing as you establish credibility in this industry and grow your audience.
Singers typically work long hours, and as a result, they end up having a poor work-life balance.
On the other hand, some singers are incredibly successful, creative, and able to inspire others with their music.
Overall, singers can pursue side projects and build solid client relationships for future performances!
3. High Compensation
According to ZipRecruiter, the average salary for a singer in the USA is $130,724 annually or around $62.85 per hour. 
If you are familiar with the top-earning singers Taylor Swift, Rihanna, and Madonna, they earn millions annually. 
For bands and vocalists, depending on their size and level of fame, a rock band often makes $500 to $5,000 per show.
The primary sources of income for singers are:
Touring
Merchandise
Royalties
Licensing costs
Side projects
Youtube 
Spotify, Amazon Prime, and Sound Cloud
As a singer, you will enjoy the perks and benefits such as: 
Traveling 
Leverage social media channels
Popularity and fame
Endorsements
Legacy
4. Passion For Music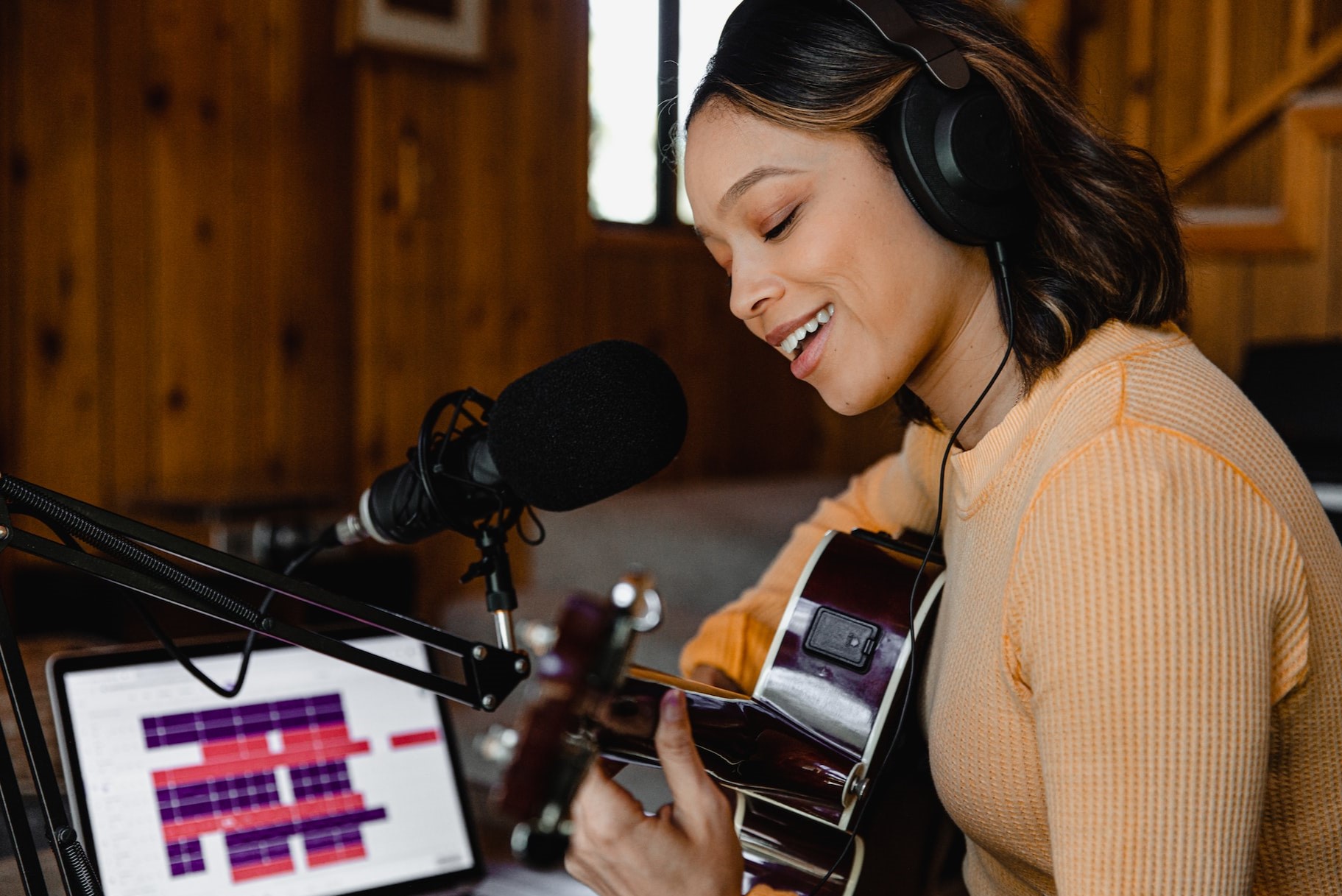 For many artists, it began with a love of music that eventually led to an interest in the music industry.
On the other hand, some singers initially hire a professional vocal coach to teach them and get the most out of their voices.
For artists, their greatest motivation and source of energy is singing. To these artists, listening to music is similar to discovering one's soul and inner self. Likewise, watching supporters having fun makes them delighted.
Overall, once you strike that luck, singers have the chance on global tours, work with well-known bands and producers, and even win the Grammys.
5. Training
Singers can work in this industry without a college degree. You can begin your career with a high school diploma.
Even though some singers began their careers when they were young, music training is still essential.
However, the Bachelor of Music focused on vocal performance has become the most popular degree for a musical career. In addition, Master of Music and Doctor of Musical Arts programs may be suitable if you want to advance your education.
But whether or not you have formal schooling, vocalists usually take lessons from qualified instructors.
Aspiring musicians can also master vocal skills across genres by enrolling in a Vocal Styles Professional Certificate Program.
6. Talent and Style
A baseline requirement for aspiring singers is musical skills.
As a beginner, you should concentrate on developing these technical skills:
Vowel vocal technique
Vibrato
Humming and singing
Diction
Breath control
The lip bubble vocal exercise
Nasal vocal exercise
"Speak" singing
Additionally, a vocalist needs to have a screen presence, comprehend a particular piece of music, and show off their distinctive style.
Along with talent, perseverance is a paramount quality since a vocalist frequently undergoes multiple auditions and encounters rejection.
7. Career Path
Several singers start their journey by singing at home or local venues. Some discover their singing talent in their basement or attic.
Additionally, singers can acquire practical experience by:
Auditioning
Joining choirs
Busking
Leveraging social media
Professionally, a manager or an agency is an excellent starting point when looking for work in the music industry.
Starting as a vocalist or singer might also lead to other professional opportunities like:
Back-up singers
Singer for a band
Studio professionals
To learn more, you can also see our posts on Acting, Film Making, Advertising, and Photography.
Conclusion
Singing can be a very promising career choice. Not only will you make a high income, but you will also get to work with your friends and perform in front of large audiences. 
Ultimately, the music industry is in demand, and there are multiple channels to reach an audience.