Whether looking for a new career or profession, project management (PM) is one of the most in-demand jobs. This makes it an ideal choice for individuals who want to start their careers in PM roles.
Project managers ensure a project is completed successfully and on time. They also help an organization in making wise decisions. Let's discuss where a project management role can lead you!
Is Project Management a Good Career? 
Project management is an excellent career because it allows you to balance knowledge and communication skills with the ability to multitask. It's a rewarding profession that can enable professionals to lead comfortable lives. Certificates and graduate degrees are also available to pursue. The best part of work is that it gives you control over your schedule and workload.
If you're interested in a project management career, let's dive right in!
1. Planning and Managing Projects
Project management is the combination of procedures, techniques, talent, expertise, and experiences to accomplish a specific project within agreed-upon parameters.
Every project is composed of three components that PMs always keep in mind:
A project manager is also responsible for the following activities:
Determining which skill sets are essential for the completion of the project.
Determining the cost of carrying out the work in question
Organizing and defining the project's timeline 
As a project manager, you could work for small to large companies. You could have a full-time job, work independently, or be a consultant.
2. Pros and Cons of Project Management
Project management could be a good choice if you're looking for a rewarding career with plenty of room for professional growth.
There is room for adventure, variety, fulfillment, and achievement in a career as a project manager.
However, the role may be stressful due to the pressures of completing projects under strict time, cost, and scope constraints. 
In addition, PMs frequently work with insufficient resources, unreasonable customer demands, and an overbearing workload.
On the bright side, the need for skilled project managers is expanding. 
3. Great Compensation 
According to the Bureau of Labor Statistics (BLS), a project management specialist makes $98,420 annually on average, with top earners making over $159,000. 
Additionally, some other benefits may include,
Work From Home
Travel Opportunities
Leave Pays
Profit Sharing
4. Right Balance of Knowledge and Communication
Project managers are in charge of overseeing a group of individuals to accomplish a particular passion project.
They usually step up as a leader and inspire their team to succeed as they steer them toward the project's end goals.
Additionally, project managers need to be well-organized. Still, they also need to think creatively and solve problems, have the right balance of knowledge on every aspect of the project, and communicate effectively.
Communication is a genuine passion for them, and they take great pride in delivering it accurately.
Generally, if everything goes smoothly, their clients will be satisfied. If clients are happy, that's the best possible outcome.
5. Project Management Qualifications
Programs for aspiring project managers are available at every level, from the undergraduate certificate to the graduate degree at many universities.
Some of the five essential elements of leading a successful PM role are as follows:
Step 1: Obtain a degree.
Step 2: Consider internships.
Step 3: Gain work experience and learn.
Step 4: Take certifications.
Step 5: Continue your education. 
Some examples of certification programs are:
To advance their career, graduates can pursue MBA programs focusing on general management, department management, team leadership, and operations management.
6. Effective Communication Skills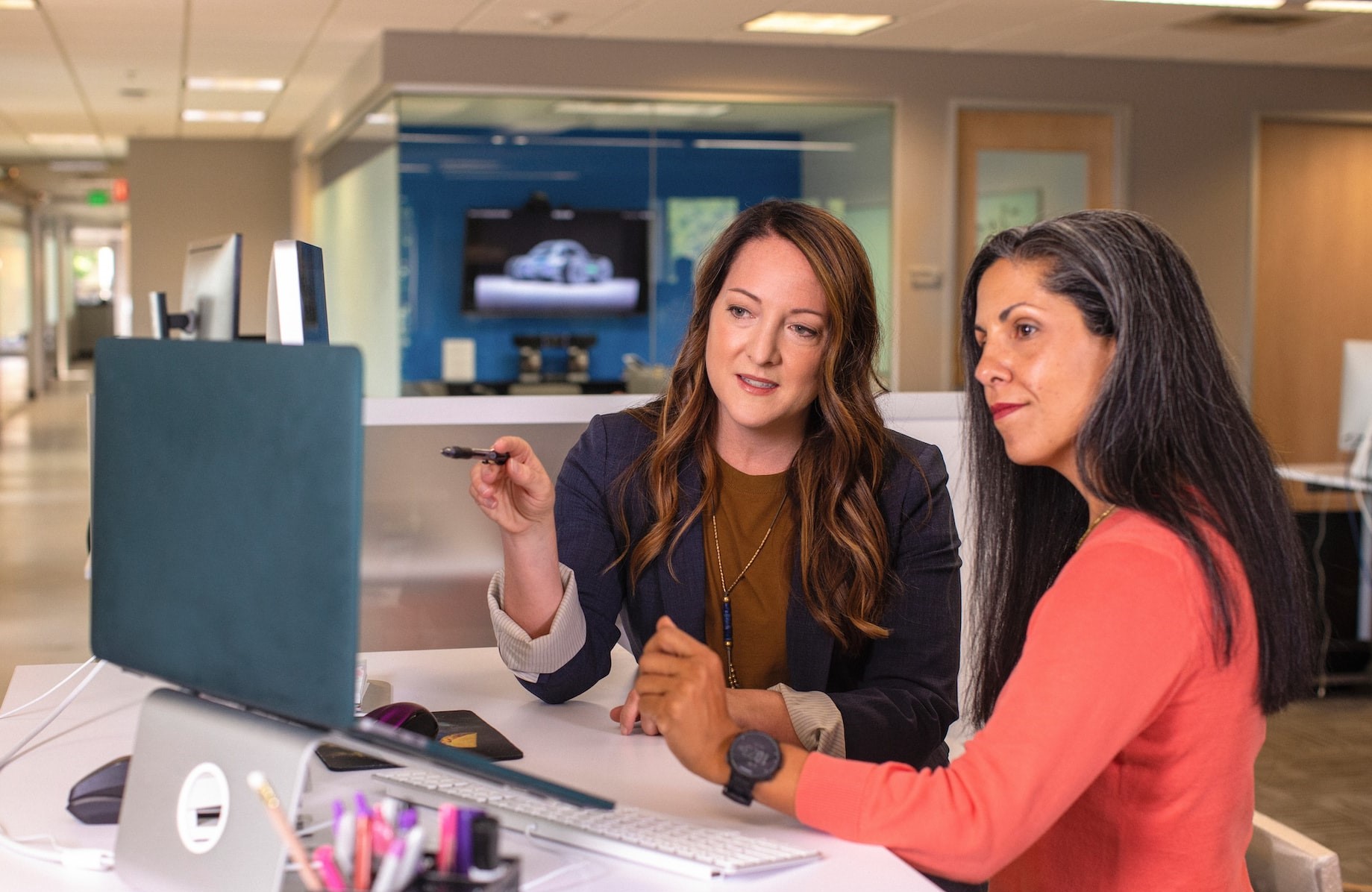 As was previously noted, project managers are very engaged in communication. The project manager spends the most significant chunk of their time communicating.
Project managers need strong verbal and written communication skills to guide initiatives to completion.
PMs also need negotiation skills, from effectively managing sources to resolving conflict.
Of course, time management is necessary for any project. Therefore the ability to manage time effectively is fundamental in project management.
Finally, it is essential to have excellent leadership qualities when overseeing a group or a project. 
Project managers should remember to effectively coach, direct, and inspire their team members and boost their morale to accomplish a project.
7. Entry-Level PM Roles 
As a first step in the field of project management, you can look into entry-level positions such as:
Assistant to the Project Manager
Marketing Assistant
Operations Assistant
Over time you can advance to take on the responsibilities of mid to top-tier roles.  
Project management applications are just as necessary as soft skills for a project manager, and one should be familiar with them before moving on to the real world. These could include,
Google Workspace
Workzone
JIRA
Asana
Scoro
Additionally, you can gain an internship. In that case, interns in project management learn the ropes by assisting an experienced manager in various activities, such as:
Gathering and analyzing data
Writing strategic reports
Administrative tasks.
8. Career Outlook
Project management is a growing field that anyone can pursue, whether just starting in the workforce or aiming to diversify their skill sets.
According to the BLS, employment in project management should rise by 7% annually, with over 70,000 new jobs added each year on average. As previously noted, salaries in the United States average $98,420 annually.
Moreover, businesses need to hire project managers at a high salary in industries such as: 
Agriculture
Aviation
Banking
Medical
Education
Technology
Insurance
Construction
Retail
Other career paths in project management for qualified candidates include:
Marketing 
Analyst
Project Administrator
Project Assistant
Coordinators
9. Exhausting Project Deadlines
A project manager's average work week is 45-50 hours long. You may find that your work-life balance suffers.
Others believe there is no work-life balance and the job is excessively draining. For example, work can feel highly exhausting when critical deadlines draw near.
There are busy times with higher stress and more relaxed quieter times at work.  
10. Achievable Personal Pursuits
A project manager's day begins with catching up on emails and correspondence about the projects they're handling.
Project managers ensure everything gets done so they can take a vacation.
This will provide them time off for holidays and other personal pursuits, allowing them better to appreciate family gatherings and bond over shared hobbies.
For the appropriate person, this is a job that's both enjoyable and rewarding. 
Achieving the project's objectives will require a significant time investment—also, some flexibility in your approach to dealing with the unavoidable hectic schedules.
11. Dealing With Project Uncertainties
If you're uncomfortable with uncertainty, project management might not seem like a fantastic career option.
When it comes down to it, PMs have yet to learn how their projects will turn out. Therefore, one must excel at the craft to identify the techniques.
In this field, it's also important to remember that things go differently than planned. Therefore, a project manager must manage risk, have contingencies, and accept criticism. Additionally, they must own up to their mistakes if a project is delayed, unsatisfactory, or fails. 
Last but not least, it can be a significant source of stress. Whether or not a project succeeds or fails typically rests on the PM's shoulders.
Keep in mind as stress levels increase, productivity drops.
To learn more, you can also see our posts on Web Development, SalesForce, and Engineering.
Conclusion
Project management is an excellent career with great pay and exciting work. However, it's only for some. 
If you prefer to know how a project will go and enjoy the satisfaction of keeping to a plan, then project management may be for you. 
But if you don't bother with the unexpected and occasional delays, then perhaps it's not.
Either way, you can always switch careers or work towards another goal and succeed there too!