It's not just the studying and labs that make dentistry hard. There are finer details that you should know.
A surprising aspect of dentistry is that you'll be helping people achieve their physical and mental health goals. But where do you start? What will it take to succeed? So, let's dive into the procedures and concepts of this medical field!
Is Dentistry Hard? 
Dentistry is demanding because dental school and laboratory are both extensive and time-consuming. Obtaining industry experience before joining a dental school or a clinical practice is also challenging. Moreover, getting qualified is costly as tuition is expensive. However, dentists have high job satisfaction, multiple career paths, high income and earning potential, and the opportunity to be their own boss. 
If you're interested in Dentistry, then lets check the vital aspects. Tune in!
1. Dentistry is All About Oral Health
Dentistry is a field that focuses on treating and preventing diseases of the mouth. It includes soft tissues and conditions of the teeth and their supporting structures.
In practice, maintaining a patient's oral health and the well-being of your smile is probably the most critical job of a dentist. 
Technically speaking, dentistry is a challenging industry that necessitates developing and demonstrating expert competence in everything from standard check-up procedures to complex surgeries!
2. Pre-Dental Necessities 
Students pursuing dentistry should take biology, chemistry, and math classes as early as high school!
Progressing to college, enroll in classes that count as a pre-dental curriculum as you pursue your bachelor's degree. Students generally take Biology, General and Organic Chemistry, and Physics courses.
Students should be on the lookout for their grades and study techniques because GPAs have a significant impact on getting into dental schools.
3. Dental Admission Test and Work Experience
Additionally, students aspiring to become a dentist must also take the Dental Admission Test (DAT). Students typically take this test in the second semester of the junior year or the summer between junior and senior. 
Students must prepare adequately for DAT as dental schools in U.S and Canada admit students based on DAT scores and other criteria. 
Another critical requirement in dental schools is that applicants have 100 hours of experience working as a shadow with practicing dentists. It allows aspiring dentists to understand how actual dental clinics operate.
Lastly, after submitting your dental school application, consider your communication abilities and personal attributes as you prepare for your interview!
4. Dental School 
At dental school, you receive education and training to become a dentist. Generally, it takes eight years to become a dentist, with four years to complete an undergraduate degree in college and a further four years in dental school (DDS or DMD). 
As previously noted, dental schools use the Dental Admission Test (DAT). Additionally, dental schools have a highly competitive admissions process. 
Dental schools also look at the college GPA, interviews, and recommendations from supervisors, employers, and colleges when deciding which students to accept into their courses.
Dental school programs often include local anesthetics, endodontics, anatomy, oral surgery, and periodontics curriculum. 
5. Typical Courses in Dental School and Dental Labs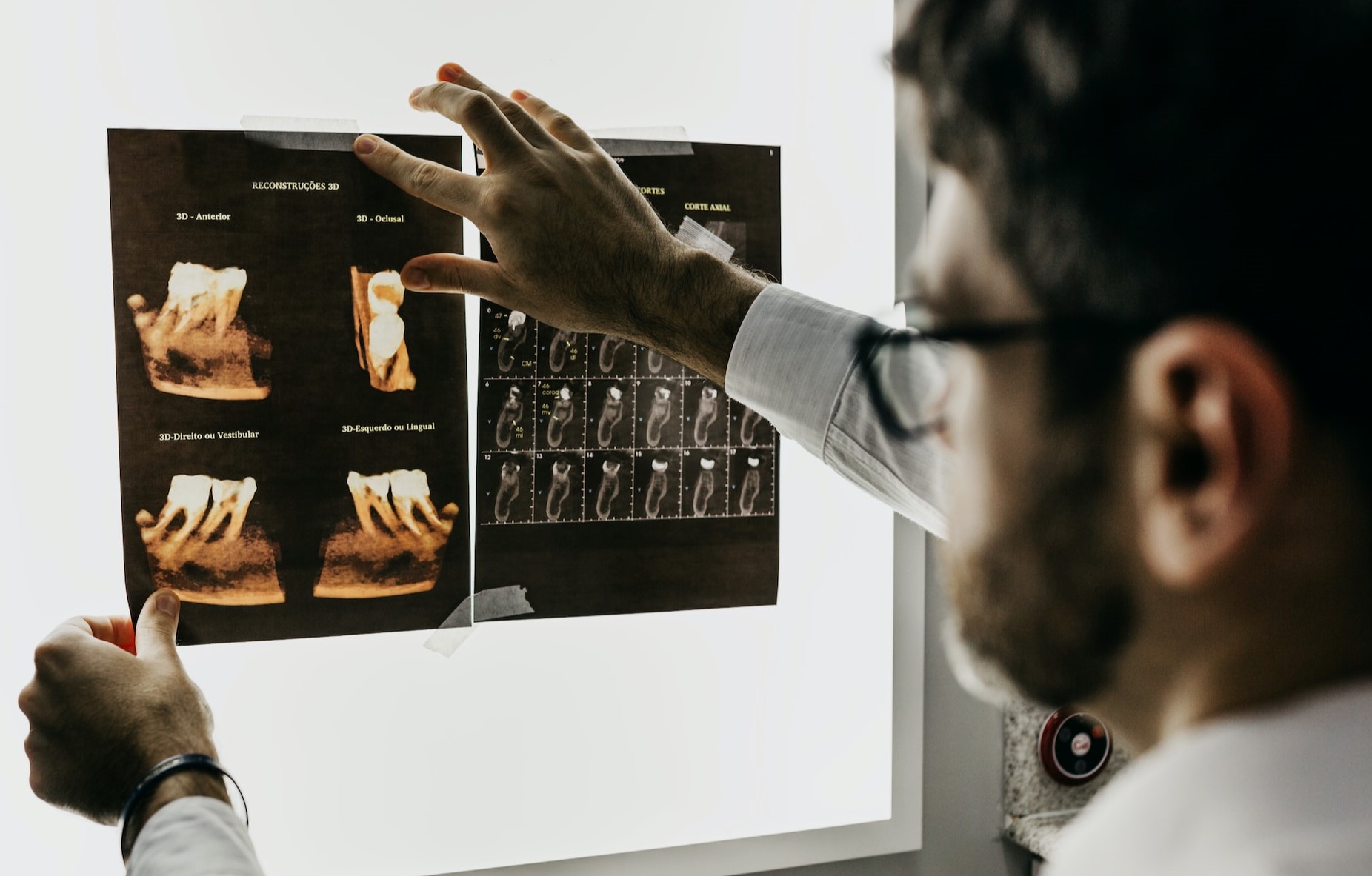 As a dental student, you'll begin biological science classes and start your clinical instruction through simulation. 
Students spend most of their time in the first two years of dental school learning about the anatomy, physiology, and diseases that can impact the human body and basic biological sciences.
At the same time, oral anatomy, pathology, and histology are a few dental-oriented topics covered in class. 
Students enrolled in dental school often have difficulty comprehending the laboratory element. Laboratory courses are extensive, time-consuming, and have stringent hands-on repetitive processes. 
6. Highs and Lows in Dental School
There are numerous highs and lows in dental school. 
Residents often express that the first year of dentistry school is unquestionably the most enjoyable you will ever have. 
However, as rigorous training begins, students need to get used to spending nearly 40 hours a week in class compared to taking a 15-hour course load in college. 
Meanwhile, graduates of this course reported that the third-year clinical requirements were the most stressful. 
The fourth year's most difficult challenge is passing the national boards and state licensure exams!
Nonetheless, dental school students still get time to enjoy their hobbies and interests. Use that spare time well and take opportunities to build relationships with peers, supervisors, and the greater community. 
7. Time of Interests and Hobbies in Dentistry School
Your time management and study techniques will be tested throughout your dental school career, particularly in the first year. To stay competitive, you might be inclined to spend a vast chunk of your time at school.
There will be much to learn and experience, along with a heavier workload than you have previously had. As a result, there may be an adjustment phase during which you may occasionally feel overwhelmed.
As a freshman adjusting to a higher load, it is easy to become so preoccupied with your studies that you begin to overlook your personal and social time!
Balancing your social life and studies will be challenging during dental school.
8. Direct Patient Care and Clinical Study in Dental School 
Direct patient care and clinical study are the main components of the final two years of dental school, along with some practice management teaching.
Aspiring dentists observe and attend to patients at least eight hours weekly in a clinical setting. 
To guarantee that they have a wide range of experience caring for all types of patients, students will learn how to treat youth and elderly, chronically ill, disabled, and special care patients.
Students rotate among clinics, hospitals, and other off-campus community settings to finish the required training!
9. Dental Kits and Tools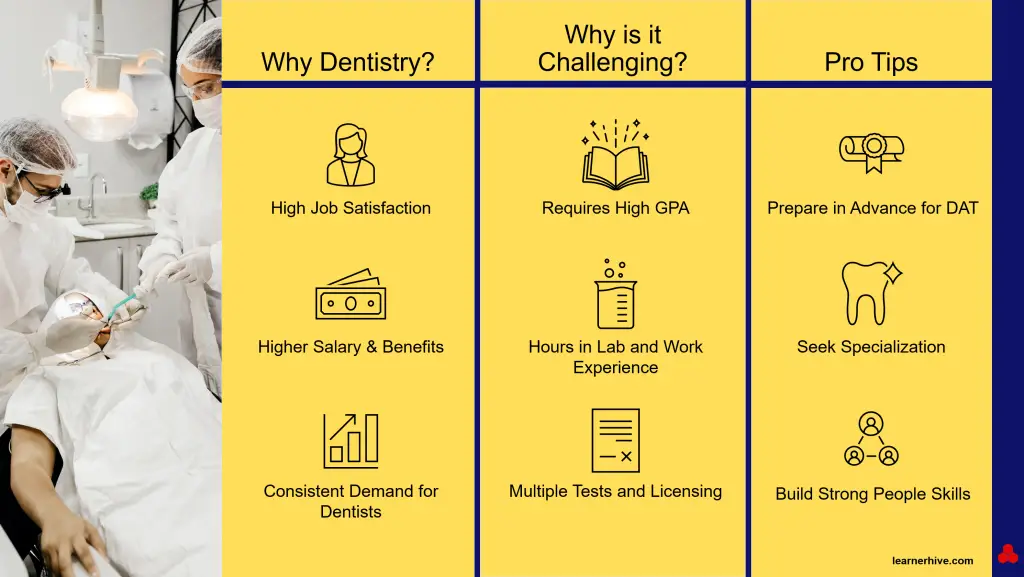 As a dentistry student, you might incur lab fees, technology fees, dental kits, rental kits, and other educational necessities.
At the same time, the off-campus allowance assumes shared housing costs, including food, housing, transportation, and personal.
There will most likely be a lengthy list of the specific tools you require provided by your dental school. However, an essential inspection kit includes four primary tools: a mirror, tweezers, a periodontal probe, and a probe. Over time the number of these required tools will likely grow along with the associated costs. 
As well as that, all freshman dental students must have a laptop that satisfies the curriculum's minimum standards to ensure they can participate!
10. Expensive Tuition but Higher Income in Dentistry 
Dentistry will cost you differently depending on where you go to school. The cost of books, food, lodging, and supplies varies exactly as much across colleges as tuition does.
According to the ADA, the average resident's first-year cost of public dental school programs was $37,877, while private dental school programs cost $67,087. 
However, graduates of this profession may expect annual compensation of over $150,000, with the highest-paid dentists making more than $200,000.
Additionally, there are other ways to pay for dentistry school. For example, payments can be made more conveniently and automatically through specialized loans, grants, scholarships, and by enrolling in cheaper schools! 
It's important to note that dental school is expensive, potentially resulting in big student loans. Yet, dentists and orthodontists get paid exceptionally well and have rewarding careers. 
11. Foreign Dentistry Degree
Some universities abroad can assist you if you are passionate about becoming a dentist and want to start your education immediately.
Most dental schools in Europe don't usually require interviews. Instead, they choose their students purely based on their academic records and personal statements.
Studying dentistry in Australia or New Zealand is also conceivable, but the costs are higher, and they have a smaller intake of students.
Generally, studying in foreign locations can increase opportunities, but remember to check every detail thoroughly before choosing a foreign university!
12. Dental Career Options
Dental professionals are in high demand and enjoy tremendous respect and income.
Students might choose to work as General Dentists or in specific specialties like Endodontist, Pedodontist, Prosthodontist, Oral Surgery, and Periodontist. 
If your annual compensation influences your choice, you might consider becoming an Orthodontist as one of the highest-paying dental specialties.
By frequently employing braces, these professionals assist patients in achieving and maintaining the proper function of their teeth and jaws and help people have happier smiles!
13. Job Satisfaction in the Dental Industry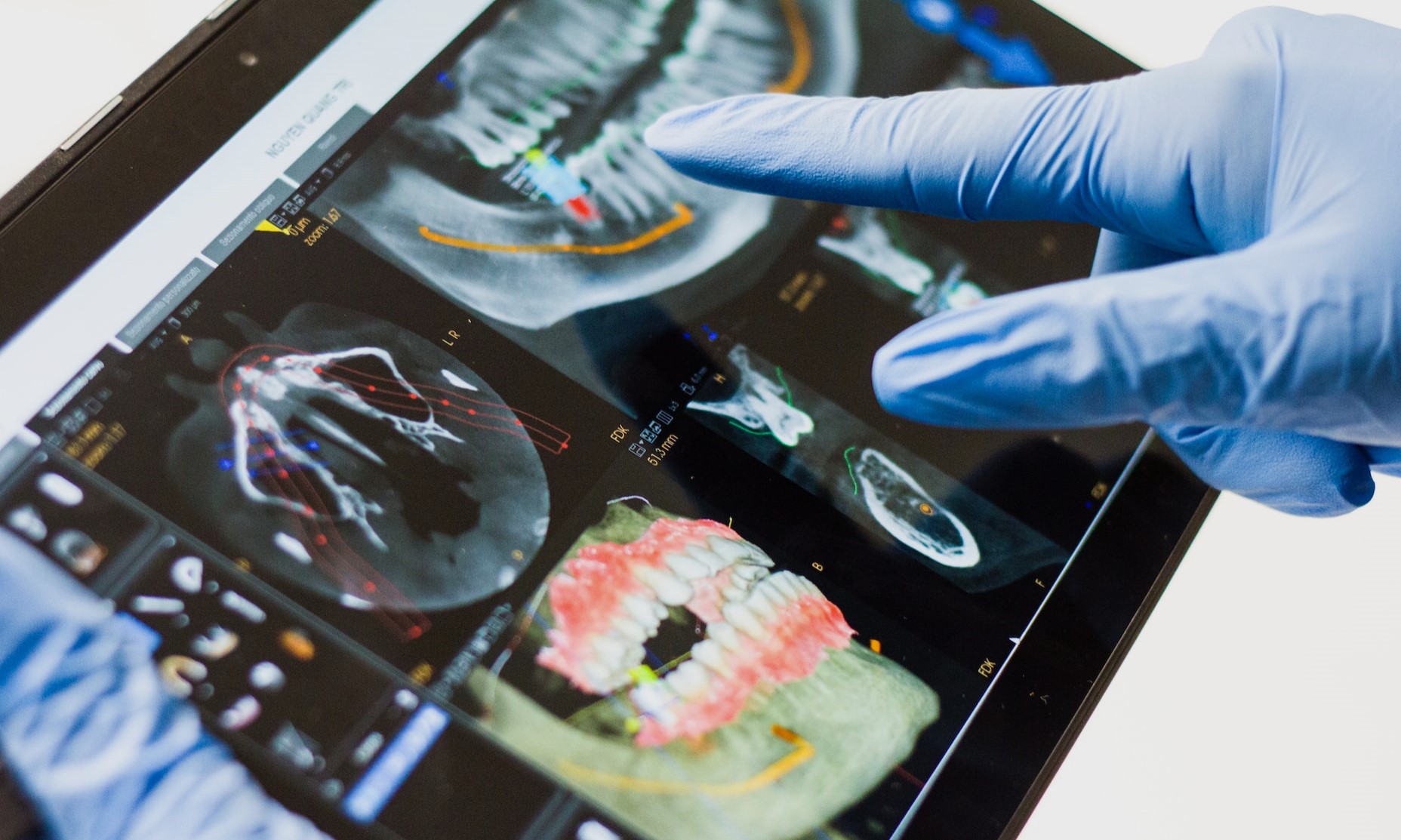 There is great job satisfaction in dentistry. Research has shown dentists were satisfied with their jobs from a moderate to a high level. Additionally, specialized dentists had an even higher satisfaction rate. 
Knowing that you have even made a difference in someone's ability to regain their self-confidence and self-esteem by simply helping them to take care of their oral health is highly fulfilling.
Dentists provide a societal position that no other medical professional can confidently fill.
Along with helping patients, dentists value patient and professional relationships and respect. 
14. Be Your Own Boss as a Dentist
Being a dentist opens the doorway to running your own business.
Dentists can successfully juggle their personal and professional life to satisfy their unique requirements and preferences.
You have control over how many patients you see each day and when. As well as that, you can carefully pick your employees and ensure they all share your commitment in the workplace.
Fortunately, you have greater control over your working hours to fit your schedule as an employer. Even taking weekends off can provide extra time for your loved ones or hobbies!
15. Dentists Provide a Brighter Smile
Medical and dental specialists have discovered that a person's general and oral health are related. 
A dentist plays a crucial role in society by promoting healthier, more radiant, and brighter smiles!
To learn more, you can also see our posts on Biomedical Science, Public Health and Forensic Science.
Find out if Dentistry is a good career?
Conclusion
Aspiring dentists must demonstrate how their combination of abilities, academic successes, and work experience positions them to thrive and succeed in the industry. 
As you can see, dentistry is demanding, but many rewards follow. The journey is lengthy but highly rewarding, from the numerous hours spent learning to seeing the smile on your patient's face.