Many students want to be engineers, but not everyone can enter the field. For example, you may have heard that chemical engineering is one of the most challenging majors due to the complex chemistry, maths, and physics courses.
This is true, but that doesn't mean you can't be successful in this field. Moreover, chemical engineers are highly respected across various sectors, making them highly employable with incredible earning potential. 
Is Chemical Engineering Hard? 
Chemical engineering is challenging because you will be working with some of the most complicated theories in science. Additionally, the major requires you to keep track of many math and chemistry topics simultaneously. You will have to go through many challenging projects, exams, and labs, along with keeping up with classes to graduate on time. 
However, with inventions and breakthroughs, it's no wonder why companies chase chemical engineering graduates!
Be ready as we discuss this course, its benefits and drawbacks, and other critical information. 
1. Chemical Engineer Role and Requirements
Chemical engineering is essential for creating and manufacturing goods using chemical processes. Developing systems, generating chemicals, and handling substances are all included.
Chemical engineers transfer laboratory techniques into practical uses to manufacture products to sell. Moreover, engineers subsequently endeavor to preserve and improve those processes.
Companies are continuing to look to improve their systems and processes. As a result, chemical engineers have high demand across various sectors. 
Additionally, the technical and management skills acquired in an engineering degree are easily transferable to other industries, making these engineers highly employable in any business. 
Chemical engineering courses usually come in two classifications: Bachelors's and Masters's degrees. The Bachelor's degree is commonly a four-year degree. At the same time, the latter will typically take an additional one to two years.
You will begin your degree with core chemical engineering subjects like pure and applied mathematics, informatics, and chemistry, whether you are studying a BEng or MEng.
2. Undeniably Challenging
Chemical engineering is undoubtedly tricky because it requires a lot of math and science and a substantial number of examinations at the university level.
Students prepare for class on average for 19 hours and 40 minutes each week in this field.
Due to challenging courses and other reasons, many students drop out. Recent studies show that the program has a 40% retention rate. But the opportunity for an excellent career makes it worthwhile.
Students are more likely to succeed if they are competent with scientific principles, motivated to persevere, and engaged in the field. Additionally, taking creative studies and engineering core courses has helped improve grades. 
3. Principles of Applied Sciences
Students of this course focus on the principles of the applied sciences, including chemistry, physics, math, biology, statistics, and economics.
A four-year degree in chemical engineering generally requires 36 hours of lectures. Studying chemical engineering gives access to disciplines such as biomechanical sciences, research, and modeling in addition to engineering.
Most Bachelor's degree courses in chemical engineering take four to five years of full-time education and 120 credits to graduate. Additionally, students must maintain a grade average overall and in certain subjects/courses. 
Through lectures, laboratory, and field studies, students will learn about chemistry and processes and their assessment. Furthermore, students study industrial equipment and design engineering.
Learn more: Do engineers make good money?
4. Licensure and Examinations
A candidate must pass the relevant examination to get licensed as a chemical engineer before even being considered.
At the same time, consider enrolling in classes that the Accreditation Board has granted accreditation for Engineering and Technology (ABET).
As you can see, earning a PE License provides legitimacy of a higher degree of knowledge and competence for an engineer. 
Although various locations could have different guidelines and practices for acknowledging licensure, many states recognize requests from other jurisdictions.
However, going through this examination is not mandatory. Still, it sets you apart from other engineers and indicates to potential employers that you have completed extensive training.
5. Courses and Concepts
Pursuing this course, students will likely encounter subjects like general chemistry, biology, physics, and maths, along with specialized classes in
computer programming
calculus, algebra, and differential equations
organic chemistry
chemical engineering process control, kinetics, thermodynamics, and transport
chemical engineering modeling, design principles and
chemical engineering plant design and chemical reactions
A typical curriculum includes four math courses, nine engineering courses, two physics classes, one general chemistry class, one computer class, one general biology class, and more.
Additionally, you will come across areas of chemical engineering specialization like 
microelectronics, 
bioengineering, and 
biotechnology.
Unfortunately, the issue for most students is that studying any subject will test your fundamental understanding of math. Differential equations of every kind will torment you, whether fluid flow or process dynamics.
6. Exhausting Classes, Experiments, and Lab Work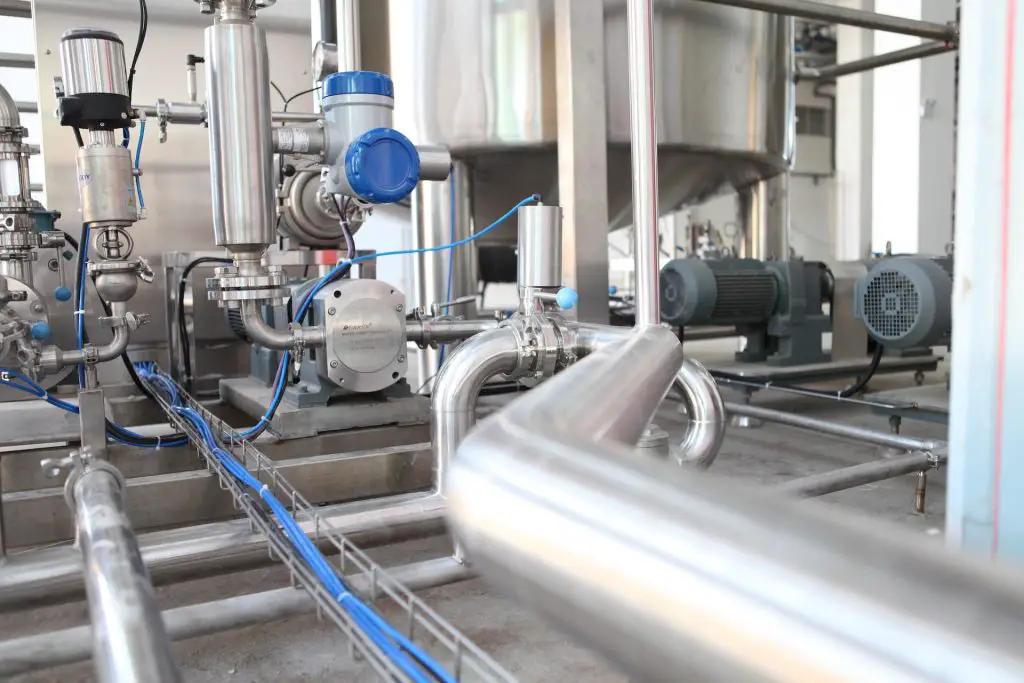 Being a student of chemical engineering is stressful. Every subject involves a significant amount of mathematics, and these course assignments require days or weeks to complete. 
Due to the excessive lab work and assignments, several graduates even wept out of the organic chemistry class. 
Due to errors in experimenting and process setup, students will spend a lot of time performing tedious lab experiments.
However, graduates suggest that developing your critical thinking and mathematical imagination skills are essential for success in the profession of chemical engineering.
7. Social Disengagement
Instead of treating themselves to a night out and some fun, many students prefer to spend their weekends doing statistics and syllabus work. They define their entire weekend in terms of what is on the curriculum.
Nevertheless, some students are still enthusiastic about learning and addressing large-scale engineering problems. 
8. Internships
There is extensive lab work involved in a chemical engineering major. For instance, chemical engineering students may design a feedback process control loop as part of their research proposal.
Additionally, there are many opportunities to gain industry and work experience in several organizations, like Merck & Co., Inc., Nestle, and General Mills. 
Some students may also find paid internships in large oil companies, petrochemicals, apparel, and the health sector. 
9. Shadowing a Process Engineer
During their internships in chemical engineering, students learn how to help with various processes, such as fermentation, isolation, consolidation, distillation, and isomerization.
In some corporations, trainees rarely sit and observe minimal duties. Instead, they were treated as another Process Engineer who worked on the same software as the other Engineers and had a desk and cubicle.
Some college graduates suggest staying away from companies with unproven programs where you can end up in a back office position. These experiences are helpful for your resume, as they typically mismanage your time while you are still growing.
10. Further Study 
After completing your Bachelor's, you can also obtain a master's and a Ph.D.
There are specific curriculum prerequisites for this course. For example, the course standards must mandate that students finish at least 30 semesters of college-level science and math credits.
Additionally, graduates should complete a minimum of 45-semester credits of engineering coursework.
However, most students struggle with fluid mechanics because it requires them to perceive the principles differently!
11. Tuition, Scholarships, Salary, and Career Outlook
Based on the degree level, students can expect to pay a tuition fee for this course that ranges from $22,000 to $57,000.
A master's degree, on the other hand, takes one to two years to attain. In addition, the annual tuition cost for the program runs from $17,000 to $62,000.
However, scholarships, internships, practicum, or grants typically offer some relief during the study. 
As you can see, chemical engineers make $121,840 in average annual income! Additionally, the demand for chemical engineers is growing by 14% annually, with 2,000 new jobs added yearly. 
To learn more, you can also see our posts on Petroleum Engineering and Electrical Engineering.
Conclusion
Chemical Engineering is complex, but at the same time, it is also very rewarding. The massive impact on our society and the respect these individuals receive, prove how this course is a worthy major to pursue. 
Overall, student life as a chemical engineer will not be easy, just like any other engineering course. You will have your fair share of stress and challenges. But as a student, you must know that no one says life is perfect and smooth!