Before you start law school, you should know that it's not just a matter of sitting in a classroom and learning. The legal system is complicated, and you'll have to learn how to apply theory to real-world settings to succeed.
So, if you're considering pursuing a major in law school, let me help you with this guide!
Is Law School Hard? 
Law school is hard. It's no secret. A legal education system is highly competitive, so many students are trying to cope with the demanding coursework. While in law school, you'll be taking rigorous classes, an extensive curriculum, and end with bar examinations to be a certified lawyer. In pursuing this major, you could be comprehensive about various law sectors or specialize in a particular segment.
Let's dive in! 
1. Legal System
Learning the skills necessary to practice law in the United States involves a rigorous curriculum with demanding requirements.
Law schools develop students to become professionals in the legal system by building skills such as,
Persuasive writing and speaking,
Research
Negotiation, and 
Problem-solving 
While the vast majority of law school graduates go on to practice law, the skills learned there are transferable to many other fields.
To become an attorney, one must fulfill several requirements, such as 
Earning undergraduate and graduate degrees
Passing relevant tests and bar exams
Getting licensed
Anyone thinking about pursuing a career in law should stop and consider
why they want to do so and 
whether or not they have the time and dedication to devote to law school for several years
2. Law School is Hard
Getting through law school is hard. Much more demanding in terms of time and energy than the typical four-year college.
You must research and read about various topics to complete the assignments. 
The average size of a casebook is between 1,000 and 1,500 pages and consists primarily of case law. As a result, students must spend considerable time learning these extensive case studies to cope with law classes. 
On a positive note, studying law has several advantages, including networking, gaining insight into the law, gaining practical experience, and setting the foundation for higher academic and career pursuits.
Overall, law school will set you up for a successful career that pays well. 
3. Law Qualifications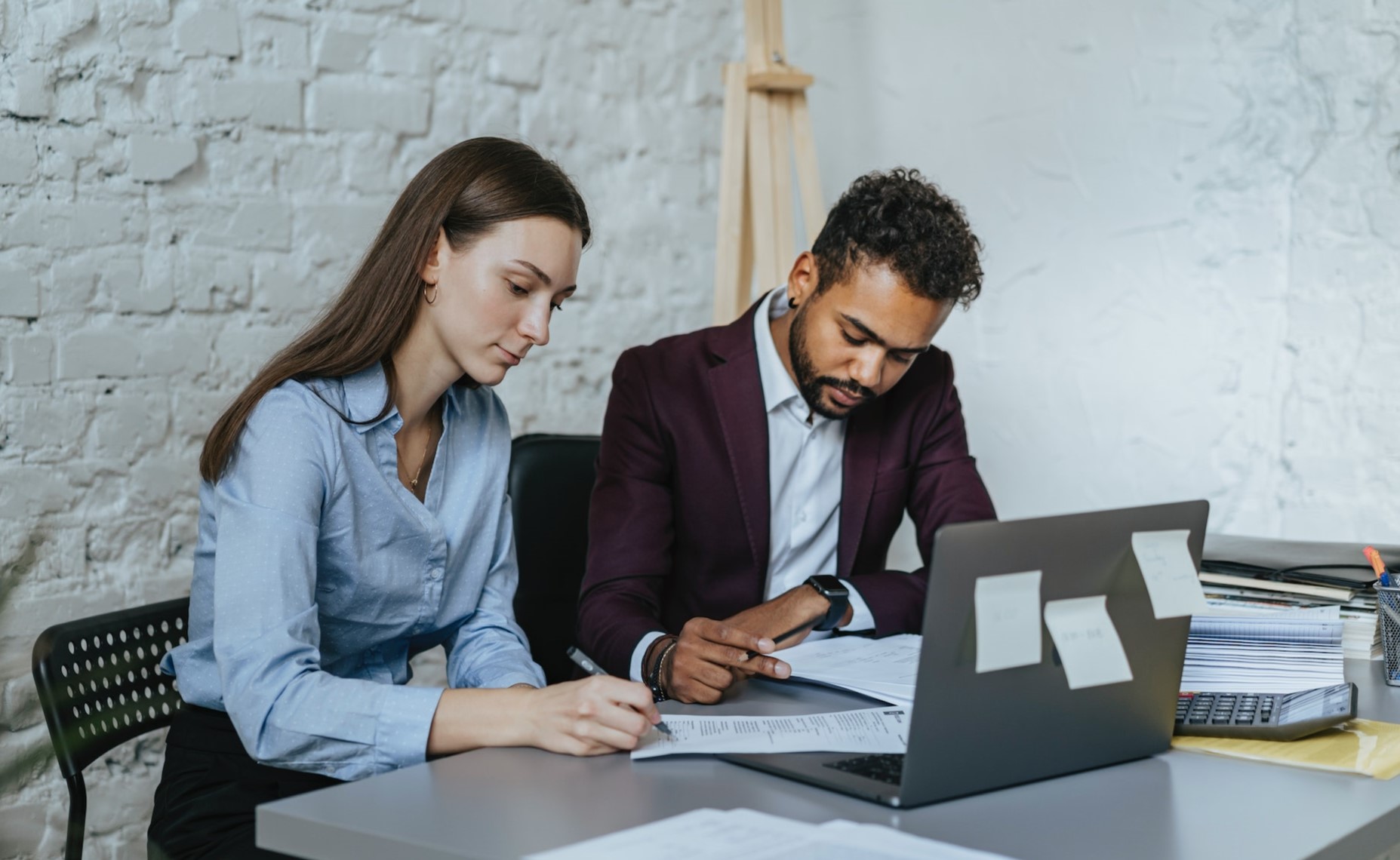 As soon as you graduate from high school, you can begin your journey toward a career in the legal field.
Here are the primary building blocks:
Step 1: Earn a four-year university degree (4 years)
Step 2: Succeed on the LSAT (Law School Admissions Test)
Step 3: Find prospective law schools and enroll in them
Step 4: Obtain Juris Doctor Degree (3 years)
Step 5: Ace the Bar Exam (Certification to practice law)
Step 6: Advance in your profession 
One can pursue different courses after completing basic qualifications, including,
Juris Doctor (JD)
Doctor of Philosophy in Law (Ph.D.)
Master of Laws (LLM)
To sum up, an average of seven years of study are necessary to become a lawyer, including four years of undergraduate study and three years of law school.
4. Highly Competitive
At the very least, there are a few standard requirements for applying to law school.
Educational achievement at college
Examinations such as the LSAT or GRE 
Statement of purpose
Recommendation letters
Other relevant factors that law schools consider are:
Extracurricular activities
Practical knowledge
A great personal story or achievements 
Getting into law school in the United States is extremely difficult. The Law School Admission Council (LSAC) reports that about 71,000 students applied to law school in 2021, representing roughly 13% compared to 2020.
Though competitive, admission to a U.S. law school is feasible. Students have many options for prestigious law schools, including Harvard, Stanford, and Columbia Law.
Getting into law school can ensure students will have the chance to become more capable and knowledgeable.
5. Uniform Bar Examination
To practice law in most states, aspiring lawyers must have finished an ABA-approved law school and passed the state bar examination.
These licenses allow the lawyers to work exclusively inside the borders of the issuing state created by The National Conference of Bar Examiners (NCBE).
Additionally, there are three significant parts to this test:
Over 200 multiple-choice questions on the multistate bar exam
Essays
Two 90-minute tests covering material from many states
It is possible to take the bar test in several states without completing a legal degree program. However, most students attend law school to prepare for the bar examination.
Passing your state's bar exam is the last hurdle to becoming a practicing attorney in the United States.
6. Rigorous and Competitive Classes
Law school is known for having some of the most competitive courses. Therefore aspiring students should prepare adequately for them. Some saw school courses include, 
First-year (1L) Legal Writing, Contracts, Torts, Criminal Law, And Constitutional Law
Second-year student (2L) Review, Moot Court, And Other Extracurricular Activities
Third-year student (3L) International Law, Immigration Law, Antitrust Law, Or Intellectual Property Law
The school expects students to learn quickly and may conduct tests covering nearly all of this material. Attending class need a far higher level of concentration than in undergrad.
Overall, these classes place less emphasis on memorizing and more on application. However, you will still need to study extensively to succeed.
7. Thesis and Mock Trials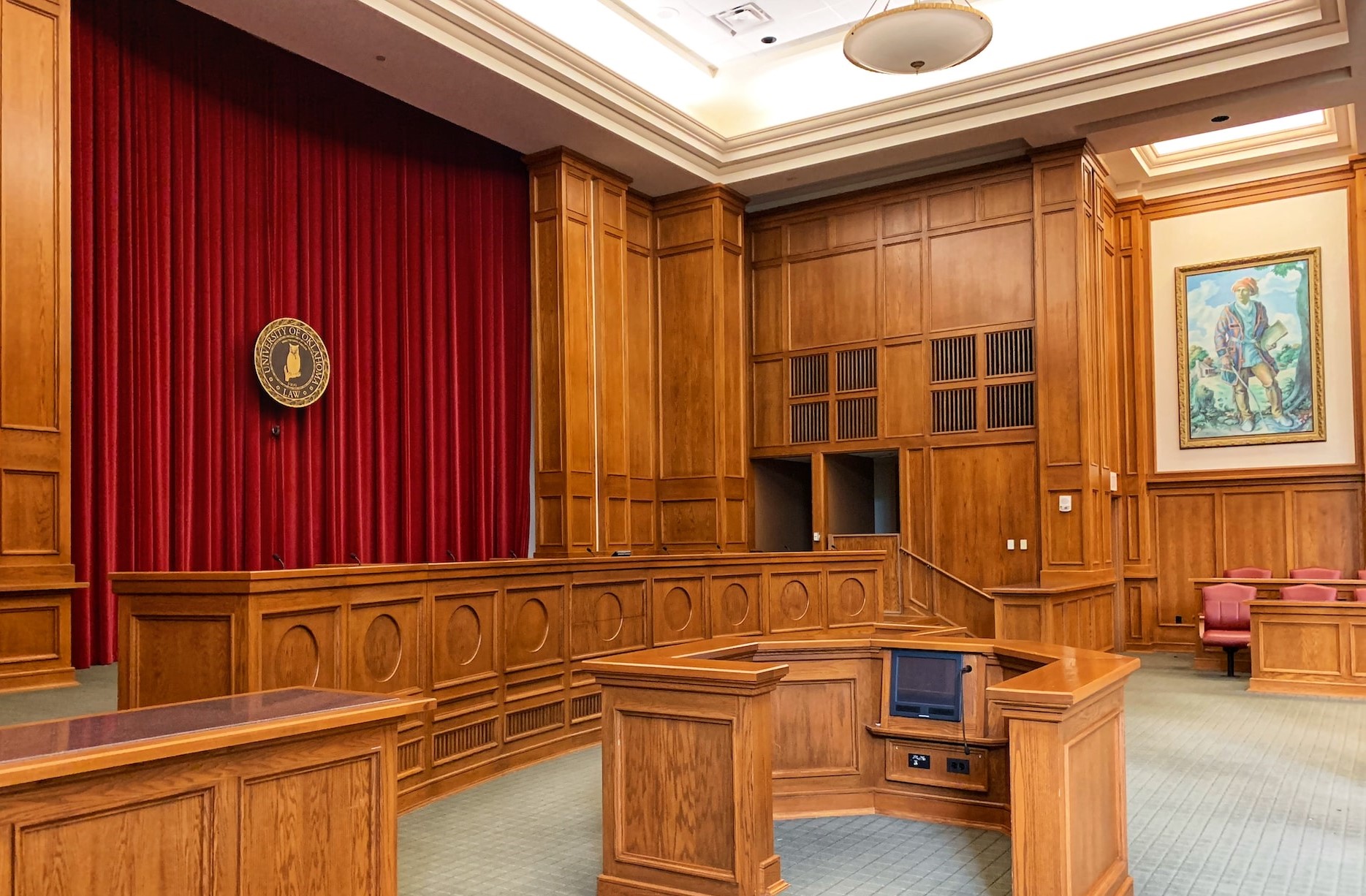 As well as academic study, moot court is a mock trial in which students get to practice being lawyers. 
While most law schools follow a similar curriculum for their first year, the second and third years are where things start to diverge, with electives like:
Judicial Clerkship
Legal Externships
Moot Court
Public Interest and Government Agency 
In terms of higher education in law school, doctoral candidates typically present their thesis before an audience. At this time, a student has a one-on-one meeting with the dissertation committee to discuss the results of the presentation.
As a side note, most law schools use the Socrates method, in which the professor randomly asks students to state a case or react to a question about a subject. 
8. Competitiveness Among Students
There needs to be more than the study materials to make law school a challenging curriculum.
Some of the coursework on the practical exam and class study components involve:
Debriefing lecture notes
Memorizing legal standards
Practicing writing hypotheses
During exam week, everyone tries to outdo everyone else. Hence, law students study as hard as possible to come out on top and achieve good scores.
Inevitably, the students who figure out the law school system the fastest are the ones who finish up with the highest grades.
Some graduates perceived that the most challenging part of law school was the first year. But, truthfully, the stress level drops between sophomore and junior years.
9. Socialization 
A typical week for a law student consists of attending class for four hours daily, from Monday through Friday.
Similarly, there is a vast amount of after-hours work on preparing for future classes and completing assignments. 
While some had less structured schedules, they had to use their weekends to kick-start their school week. So on the weekend, they'd spend a couple of hours reading and preparing lecture notes.
On the other hand, law students make time in their schedules to participate in extracurricular activities such as:
Outstation competitions
Moot and debate competitions
Cultural and sports activities 
The Annual fest 
Partying 
As you can see, an individual's social life may or may not be of great significance in other fields, but for a law student, it is essential.
10. Courtrooms and Internships
As part of their internships, law students must gather information and report it to their supervisors to prepare them for cases.
Interns help attorneys maintain order among numerous pieces of paperwork, including case files, evidence logs, and other legal docs.
Moreover, they must be physically present in the courtroom to assist attorneys and observe actual trials. Perform tasks such as attending hearings, taking depositions, and drafting pleadings and subpoenas.
Students also train on how to use technology in the workplace effectively. These software applications include:
ESI 
Prevail
LexisNexis
CaseMap
MyCase
During their internships, students also acquire marketable skills like:
Negotiation skills
Communication skills
Advocating
Analyzing
Pro Tip
Remember that you are not only there to learn but also to assist.
11. High Cost of Tuition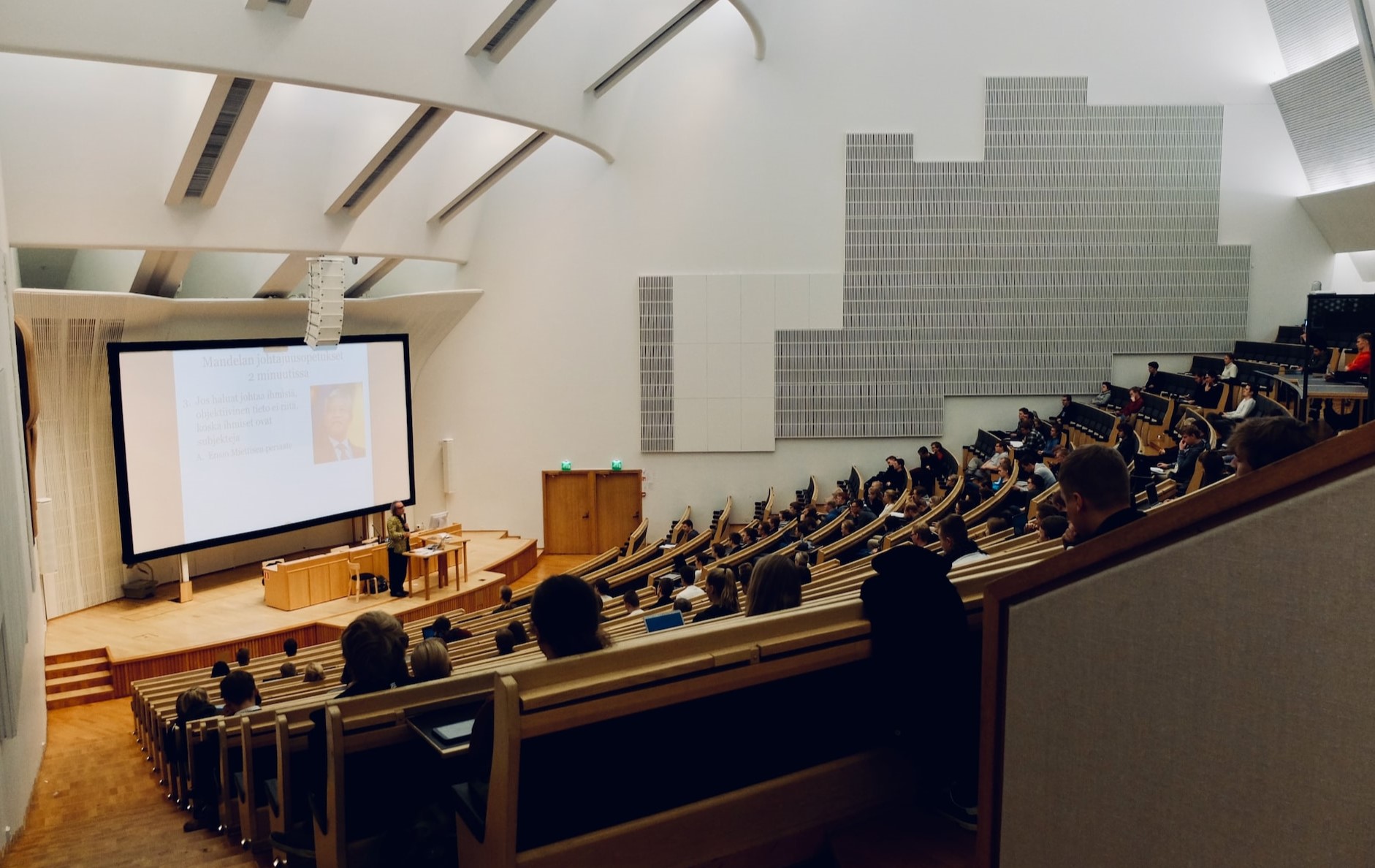 Private law schools charge an average of nearly $53,000 for tuition and fees for the 2021-2022 school year. 
For approximately three years, a law degree can cost anywhere from $87,222 (at a public university in-state) to $153,804 (at a private university).
Financial aid for law school is also available from various sources, such as:
Specialized loans
Grants
Scholarships
One of the following institutions may be a good fit for you if you're looking for a renowned law school:
Yale University
Stanford University
University of Chicago
Columbia University
Harvard University
As you can see, it can be challenging to wrap one's head around these figures, especially for those going straight from undergraduate to graduate study.
12. Indirect Expenses
In addition to academic tuition fees, law students should save for other costs associated with living expenses. Therefore, students must account for this whole package of indirect costs. 
A law student can plan on the following expenses:
Transportation, Food, and Utility Costs,
Insurance  
Parking and permits
Expenses on clothing, laundry, 
Recreation and entertainment,
Books and Supplies,
Miscellaneous Expenses.
While attending law school, most schools require that students have a laptop computer.
Upon taking the bar exams, you must also consider additional examination fees like: 
Bar exam costs vary from $200 to $1,500.
The law school application fee is $80.
The cost to take the bar exam in a new state might be well over $1,200.
13. Bright Career Prospects
As reported by the BLS, the employment of lawyers will grow by 10% annually, with 48,700 new vacancies for lawyers each year throughout the next decade. 
Career paths where lawyers are in high demand include:
Offices of the Attorney General
Internal legal departments
Corporations
Governmental Organizations
According to the BLS, lawyers can expect an average annual compensation of $148,030, with top earners earning over $230,000. 
To learn more, you can also see our posts on Business Law, Criminology, Criminal Justice, Political Science and Social Science.
Conclusion
Ultimately, law school is for you if you have a mind for justice and a desire to help people. The work may be challenging, but the rewards are more significant.
Being a lawyer can open up opportunities, connections, and the path to becoming a compassionate advocate. It could be an excellent investment of time, with a solid return in terms of future career prospects.