Are you considering an Architecture major? Going to college to study Architecture is a wise decision. However, suppose you aspire to become an Architect. In that case, you must know that it is not an easy endeavor that one can easily attain. 
Being an Architect involves a lot of challenges on your part. Here's a quick rundown of what you can expect in an Architectural Design program!
Is Architecture Hard?
Architecture is challenging because you must study and gain experience over several years. It's a discipline that requires a deep understanding of history and design theory. Additionally, you can expect to take on a lot of coursework and competitive curricula. Also, architecture majors must pass the Architect Registration Examination (ARE) exam. 
Does Architecture look easy? Let us find out what you may learn from studying under the Architecture major!
1. History and Theory of Design
A major in architecture focuses on the theory and history of design while acquiring hands-on training in layout structures. To succeed in this course and industry, you must be original, accurate, and have strong mathematics skills. 
Moreover, the importance of geometry in Architecture is paramount, including 
geometry for strength and performance, and
geometrical influence of religion and culture. 
To create precise, safe, and efficient layouts, architecture students should thoroughly understand concepts from the disciplines of geometry and physics.
Additionally, architects are mindful creators. Therefore, those thinking about concentrating on architecture should be imaginative and have a keen sense of detail.
Overall, a career in architecture requires collaborating with clients, engineers, and the government. Thus students considering this major should also enjoy working with others!
2. Among the Most Challenging Courses
Architecture is known for being intensive due to how time-consuming it is. 
Extensive and time-consuming work leads to students' inability to manage their time effectively, resulting in sleepless nights, long studio sessions, and a ton of schoolwork.
For students, the necessity to put your artistic idea into action can make it feel more personally taxing than other creative professions. As a result, it might not be easy to accomplish something exceptional.
However, freelance work could be a fantastic option for architects who desire more freedom and independence in their profession!
3. Professional Qualifications and Degree
A NAAB-accredited degree in architecture is necessary before you can practice as an architect.
Additionally, the average time to earn a Bachelor's degree is five years. Conversely, the time required to obtain an M.Arch is approximately two to three years.
Most schools also provide four-year non-professional credentials, like a B.A. or B.S. in architecture.
To become a practicing architect in the U.S., one must obtain a license from the applicable regulatory authority.
Academic standards in these areas are promoted and supported by NCARB.
4. Prerequisities and Competitive and Intense Coursework
Taking the SAT or ACT is a prerequisite for admission into a B.Arch course.
Additionally, applicants must provide a portfolio demonstrating their knowledge and interest in architecture, validated copies of their grades from high school, and reference letters. 
Both design and problem-solving elements of architecture are pretty intense. Therefore, analytical thinking and thoroughness about these topics are essential.
For some students, it's become more and more challenging to focus solely on schoolwork in a world full of distractions.
Above all, architecture majors are frequently under great stress due to 
the exorbitant cost of qualification, 
lengthy education, which in most cases takes around seven years
long hours and work culture at many organizations!
5. Architecture Classes
The architecture degree's five years and ten semesters consist of various subjects. Any architecture student should closely examine the following concepts 
Design
Architecture Technology
Architecture Professional Practice
Architecture History
Graphics
Architecture Communication
CAD(Computer Aided Drawing)
Climatology
Construction Services (Sanitation)
Principles of Structures
Regardless of talent, skill, or motivation, architecture subjects are rigorous.
However, architecture life and school will be feasible if you have the necessary motivation and prior academic achievements and are particular about what you genuinely desire.
6. Architectural Drawing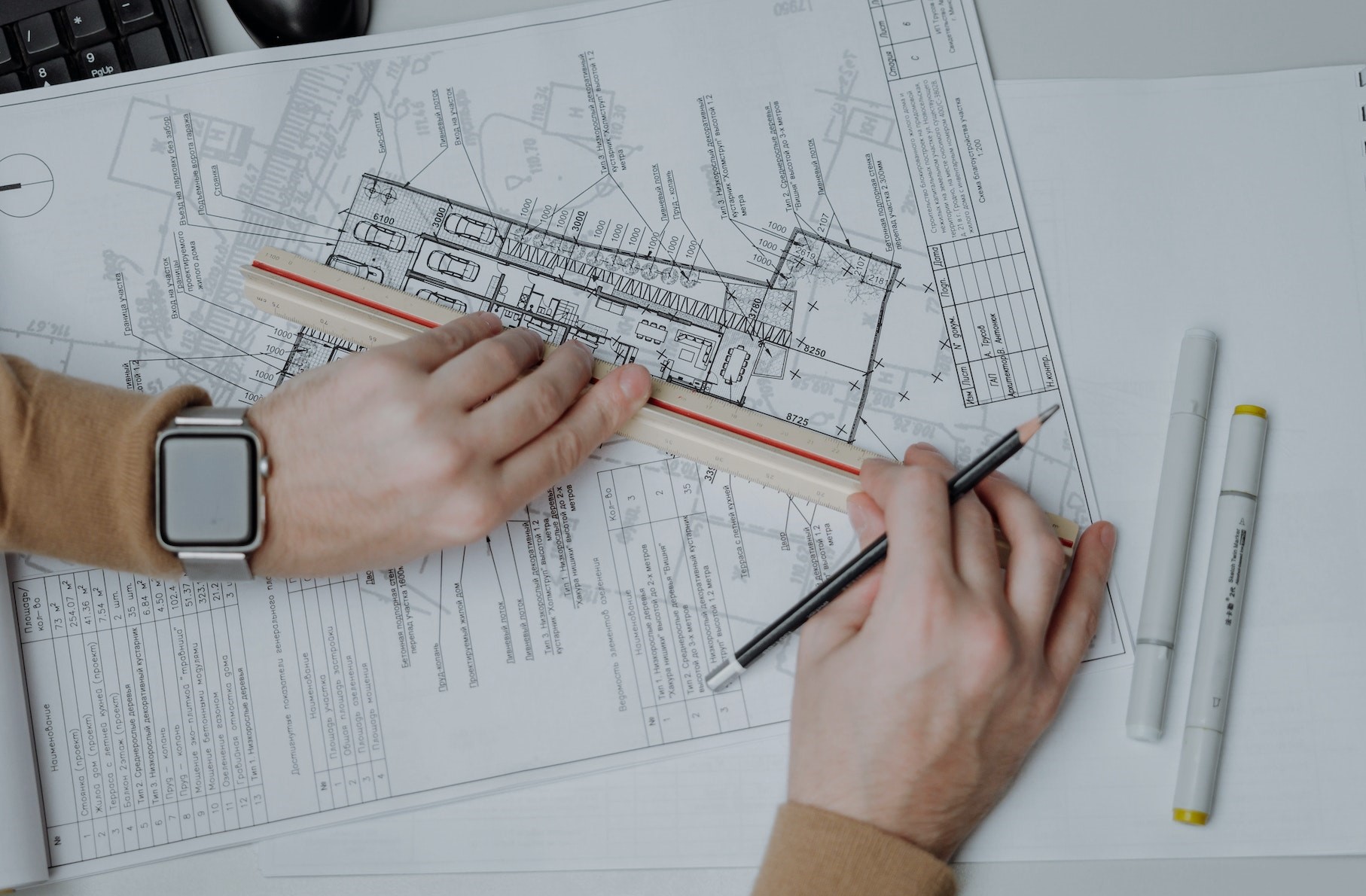 This course exposes students to typical design challenges that professors assign to them to broaden their creativity. These consist of the following:
Sticks and paper
Anatomical translation
Interpreting art
The walk & sketch
The cube manipulation
In addition, they are taught how to create an architectural drawing that comprises an elevation, sections, cross-sections, site plan, and floor plan as they study architecture.
Students are also engaged in practical construction drawings layouts, such as:
Elevations of both the interior and exterior
Portions of a building and a barrier
Plans and room completions
Utility and framing plans
7. Architecture Design Studio
Studio, a course you take each semester with different concepts, is essentially the center of architecture school.
Almost any structure is possible for studios, including lectures, field trips, and 1,000-page essays students may read each week.
You get to make your presentation to the professors and receive feedback. Most students and grads will admit that receiving a critique has often upset them. However, it's an essential part of learning and development. 
8. You can Still Maintain a Social Life
Students spend over 22 hours on assignments and studying on average for architecture. This is over and above lectures, studios, and field trips. 
Architecture students can still have a social life despite their heavy workload by arranging their schedules well and demonstrating a solid work ethic.
Tip: Attempting to cram projects as the deadline is approaching is the worst mistake, and it's one that every architecture student makes. Therefore, you must ensure you allocate sufficient time and prepare for the deadline. 
A general rule of thumb is to balance and distribute your tasks so that you finish assignments daily.
9. Training and Building Experience Towards a Career
Some of the procedures involved in gaining experience from a current architecture student to become an architect include:
internships
volunteering
event participation
competitions
industry outreach
Most students can work on multiple projects in various phases during their education. 
They learned architecture foundations in the first two and a half years, such as concentrating on detail, designing, sketching, creating 3D models, and going for a week without getting more than four hours of sleep each night!
10. Architect Registration Examination (ARE)
To qualify for licensing, candidates must earn 3,740 hours of training as part of the Architectural Experience Program after acquiring a first professional qualification from a NAAB-accredited institution (AXP).
After passing a set of Architect Registration Examination (ARE) tests, you can petition for your architectural license. You must pass all six divisions of the ARE (5.0). 
Finally, obtaining an NCARB Certificate after acquiring a practice license will make it simpler for you to 
receive free learning opportunities, 
apply for additional U.S. credentials and more. 
11. University Fees, Salary, and Job Outlook
The tuition and fees for the Architecture program in the United States are $10,003 for in-state residents and $32,332 for out-of-state residents.
On the other hand, the cost of attending a master's program in architecture in a U.S. institution varies from 16,500 to 55,600 USD.
According to the Bureau of Labor Statistics (BLS), the average annual salary of an architect is $91,900. For entry-level positions, architecture students may anticipate earning an average salary of $62,076 annually!
Additionally, the BLS outlines that this occupation will grow by 3% annually with 9100 new jobs yearly in the U.S. 
To learn more, you can also see our posts on Landscape Architecture, Construction management, and Interior Design.
Conclusion
Overall, architecture can be a rewarding and fulfilling field to get into if you have the suitable mindset and motivation to pursue it. However, as an aspiring architect, you should consider the future possibilities when contemplating the degree's costs.
Therefore, the most important thing is that despite how stressful and unusual it may seem initially. If you prepare for this, you may enjoy your time here!