Medical and health sciences are a broad category of science based on the science of the human body, from the molecular level to the whole person. 
Students interested in this field might want to consider studying biology, chemistry, and physics as these disciplines all have an essential role in biomedical research. 
Suppose you're looking for a career in biomedical science. In that case, you must know the prerequisites and critical steps along the journey. Let's get started!
How to Get Into Biomedical Science? 
You will need research and development skills if you want to be successful in biomedical science careers. First, ensure that you have strong biology, chemistry, and math base. Additionally, you must be interested in practical experiments, lab work, and the intent to dedicate several years to learning. Lastly, you will need a postgraduate or a Ph.D. to specialize in a specific field.
Here are some key points to help you choose your path:
1. Prerequisites and Major
To start, you need to have a high GPA from high school, SAT/ACT scores, personal statements, and recommendation letters. Then Begin your journey by enrolling in a four-year bachelor's degree in science with the potential to major in biomedical science. 
Biomedical science describes the research of the human body, including its structural system and functions in both health and illness.
As a biomedical science student, you will learn 
anatomy and cellular structures, 
biomedical engineering systems
biotechnology
genetics
human nutrition
human structure and function
immunology
neuroscience
pathology
pharmacology, and
physiological mechanisms.
With knowledge of nutrition, diseases, and immunity, you'll simultaneously learn how to maintain and improve wellness in humans and animals.
Additionally, Biomedical science majors are well-positioned to make substantial advancements in biology and medicine, and many proceed to discover breakthroughs for the healthcare profession.
2. Capacity and Desire to Develop and Conduct Experiments
Upon entering this field, one must develop research, laboratory, and analytical skills backed by scientific evidence.
As you can see, a biomedical science major has the potential to improve our understanding of 
engage in the research of infectious diseases, and 
progress science in a variety of ways to better human welfare.
They are constantly researching,
currently available material, 
aspects of available techniques from other scientists, and
creating new research materials. 
Ultimately, it will be up to you to plan and conduct research. Therefore, one must think and act accordingly!
3. Expertise is Necessary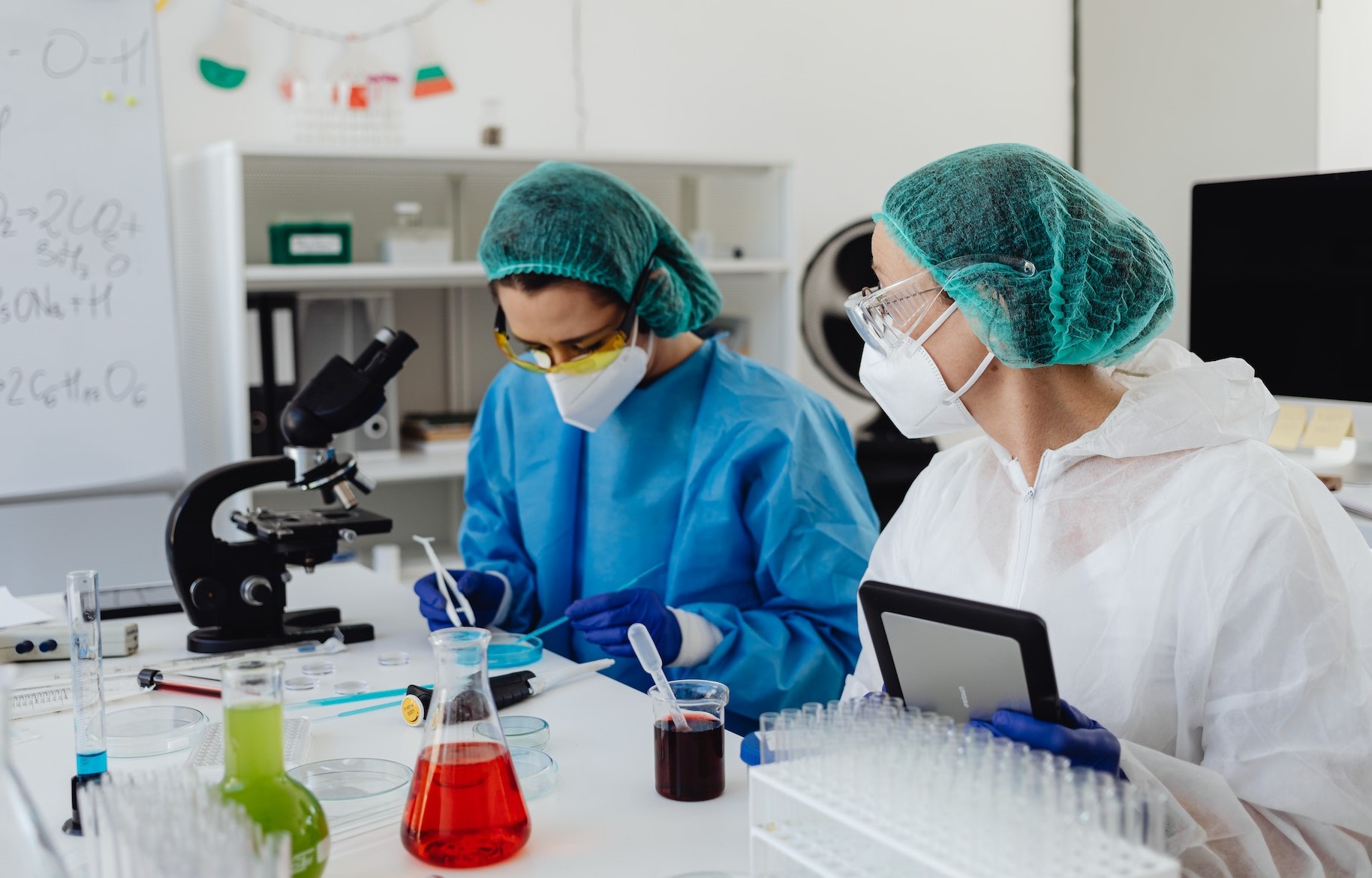 In the ideal scenario, obtaining a BioMed diploma, such as in biochemistry, genetics, or microbiology, and then receiving more advanced education in that discipline is favorable.
As previously mentioned, various specializations are available and are related broadly to human and animal health. 
However, one thing to remember is that if you only seek undergrad programs, your possibilities for advancing in the academic community will be restricted.
Institutions are generally hierarchical, with PhDs having higher authority and credentials than someone with MS and BS. Therefore, when departing on this path, you must remember that you will need to study for around a decade after high school. 
As you can see, the medical and scientific community values long-term evidence-based outcomes, which also apply to learning and credentials. 
However, there are multiple career paths requiring varied experience and study levels. You will find this information in later paragraphs.  
You can start by completing a bachelor's degree and then focus on finding employment in entry-level roles. 
4. Research Practicums and More Experience
Your applications are evaluated to see whether you match the key competencies. Nowadays, many institutions no longer require the GRE.
In addition, the ultimate undergrad experience is your involvement in additional research. If you can, strive to finish a summer NSF research work at some other school or undertake a paid internship at a firm.
Jobs as a laboratory technician will also showcase your proficiency and adaptability in a lab. If you don't have relevant work experience, emphasize that you have proven research-related techniques.
Before striving for the leader of a lab role, engage in as many research projects as possible to create an impressive resume!
5. Multiple Career Possibilities
Graduates of this major work as physicians, lawyers, researchers, educators, marketers, and just about any other career.
Additionally, with education in biomedical science, you can also seek jobs in market research or finance that aren't directly associated with the field.
Medical scientists, forensic experts, pharmaceutical chemists, biochemists, and nanotechnologists are additional occupations you could undertake.
Furthermore, you can switch from biomedical science to a medical profession.
You can apply to postgraduate entry courses in medical or dental. It allows graduates of biomedical sciences and health fields to acquire a Doctor of Medicine more efficiently!
Learn more about a career in Biomedical Science!
Conclusion
Biomedical science offers several career paths for aspiring researchers. 
As you can see, the prospective researcher should first know at least a couple of things: what they want to research and the extent of their capacity to conduct scientific experiments.
Ultimately, between training courses, internships, and research practices, most professionals had years of experience before officially entering their chosen industry!
Find out, is Biomedical Science hard?